Know the Signs
|

Ask the Questions

When you know the warning signs of suicide, you'll be better equipped to help those in your life who are struggling. Today, we're asking you to visit the American Foundation For Suicide Prevention website to learn the signs and risk factors of suicide. You can also share the warnings signs with this graphic: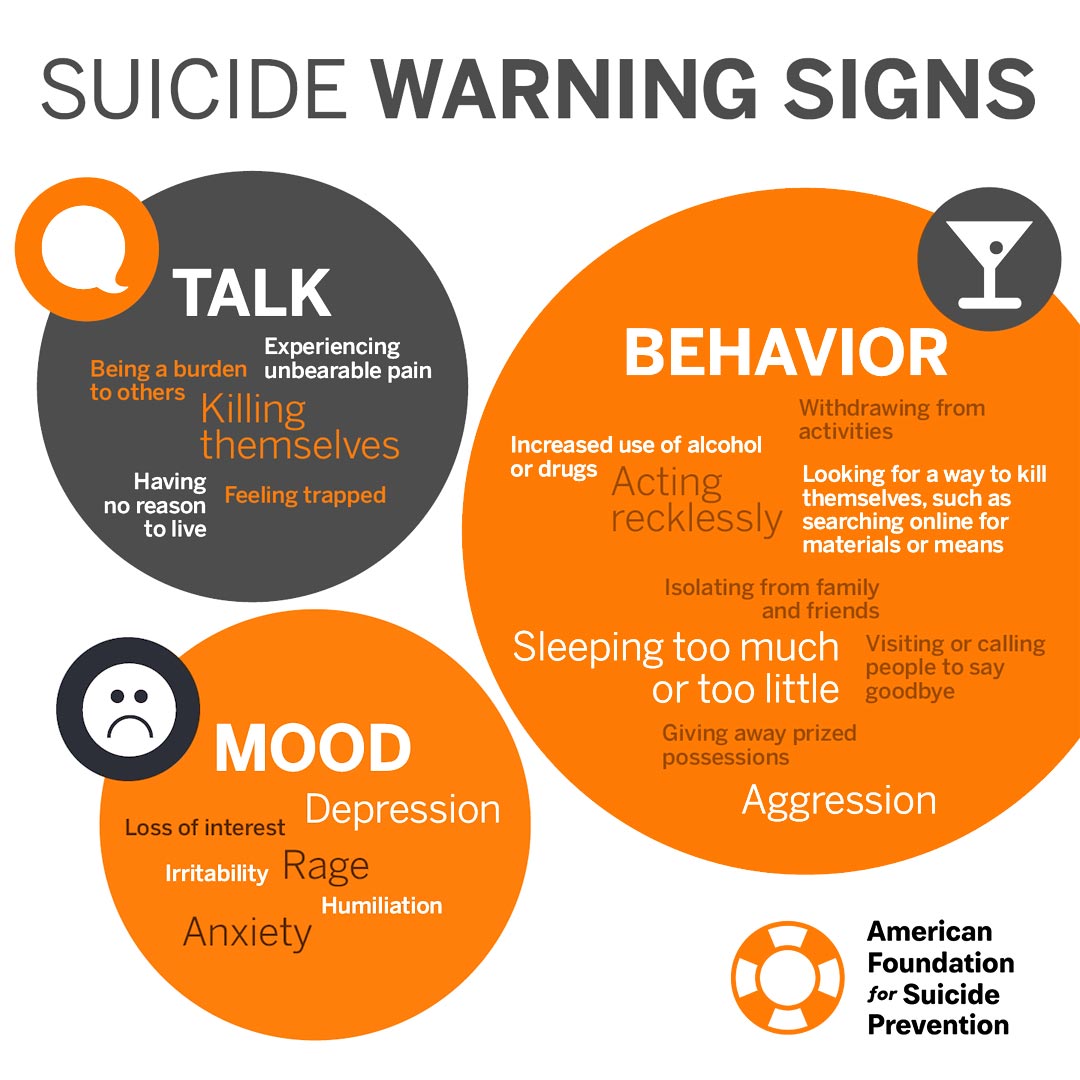 If someone you know is exhibiting some or all of the warning signs, don't be afraid to ask the hard questions:
Are you thinking of hurting yourself?
Are you thinking of taking your own life?
It can be intimidating to ask these types of questions, but it's important to be direct and allow for someone to share. Contrary to popular belief, your questioning won't drive someone to suicide. Instead, it'll give them the chance to open up to you about how they're feeling.