16 years. That is how long I have been at war with my own body. I have never felt at home here, and my body is far from a temple, but I am trying. I am trying to look at my body and notice all of the things that it does for me, rather than condemn it for all of the ways it is perceived as wrong. I am trying to look in the mirror without wanting to shatter it.
For almost half of my life, I have been trying to fight this body, my body. I am my own worst enemy when I should be my first love. At just 12 years old, I decided that how I looked was wrong and that I would do anything I needed in order to make it right. It started out with simple dieting, which led to simple weight loss. But no matter how much I lost, it was never good enough to quell the storms inside of my head.
So, I restricted and restricted and restricted, I did my best to starve the pain away. I did my best to starve myself so small that there was no possible way for any pain to find solace there. And yet, the pain kept growing, while I myself just kept shrinking.
It is funny how the very people who encouraged you to lose weight and change yourself in the first place become the first people to look upon you with disgust once you have gone too far. The people who encouraged my pain also gawked at it, proving to me that nothing I did would ever be good enough.
All I ever wanted was to be enough.
I went from overweight to "normal" weight, to far too thin, far too quickly. No one wanted me before I lost weight, and no one wanted me once I had lost it. That realization catapulted me even further into my own suffering, as I struggled to grasp ahold of what it would take to make the world like me.
A little too thin. A little too bony. A little too flat-chested. I was always just a little too much, even when there wasn't much there for me to even be. 
Where is this middle ground, this happy medium? Does such a thing even exist? Or will we always be too much or too little for someone out there? And if we are, does it matter?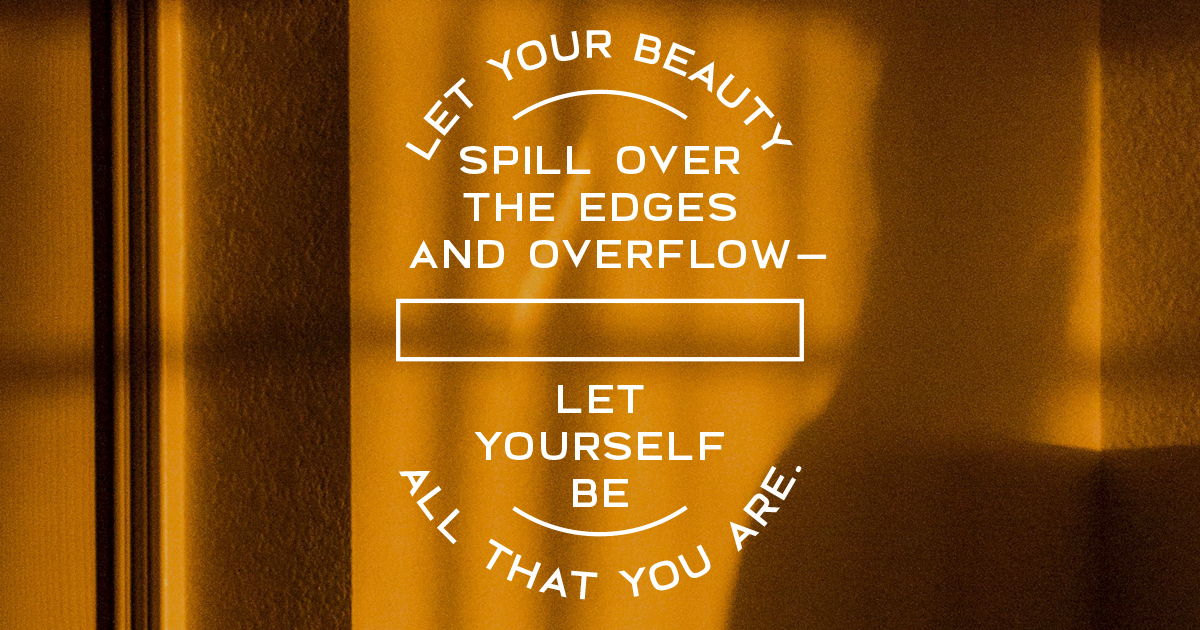 I want to find the place where I feel at home. I want to find the place where the weight of my body does not define the beauty of my soul. I want to find the place where I am wanted, no matter how much of me there might be to want. I want to blossom and bloom instead of withering myself away to fit into someone else's idea of beauty. Beauty should never have a set of standards because beauty was never meant to be a linear concept. Beauty is just as complex as the beings who embody it.
If you are beautiful, then that means I am, too. And if I am beautiful, then so are you. If people were all meant to look the same, then we would. Your uniqueness was no accident, no fatal flaw. Your uniqueness is your beauty, your soul, everything that makes you, you. No one should ever try to fit you into a mold you were never meant to be in. Let your beauty spill over the edges and overflow—let yourself be all that you are.
16 years, and I think I am finally starting to see the life on the other side of my pain. I think I am finally starting to realize that I never needed to shrink myself to fit in. No, the world just needs to open its arms wider so that all of us can feel at home here.
---
You are more than a number on a scale or a measuring tape. You are human. Messy and whole, capable of so many good things, regardless of your body's shape. We encourage you to use TWLOHA's FIND HELP Tool to locate professional help and to read more stories like this one here. If you reside outside of the US, please browse our growing International Resources database. You can also text TWLOHA to 741741 to be connected for free, 24/7 to a trained Crisis Text Line counselor. If it's encouragement or a listening ear that you need, email our team at [email protected].