Following the tragic events in Las Vegas, we asked Chad Moses, a veteran of the TWLOHA team, to address the myriad of emotions and struggles that many people are experiencing. As the head of our Music + Events department, he spends countless days on the road meeting people at festivals on our behalf. For us, concerts represent a celebration of music and life and community. Concerts allow our passions and emotions and hearts to connect in unison.
In these times of struggle, Chad wanted to offer his perspective and some encouragement for those struggling to take care of themselves and find peace.
____________________
"Did you know that all hearts are connected?"
Those words found me this summer, written on a note card—mostly misspelled.
I've been thinking about them a lot recently.
All hearts are connected.
Connected across state lines and timezones, bliss and lament, tragedy and rebuilding, chat rooms and chapels.
All hearts are connected.
I believe those words, but when I typed them, I sighed. Simply put: Caring takes effort, and that effort can be taxing. There is no shortage of people, places, or events that plea for a response around the clock, and those of you who have learned to care so deeply for others rightfully feel tapped.
Some people have learned to filter or suppress or distract problems away, but I reckon if you find yourself on this site that you are not quite built that way. You've been asked to give and give again. You've entered willingly into stories spanning from coast to reshaped coast. Storms of every nature, including some that have never made the news. You're not alone in asking, "What more can I give?"
When we are tired, we resort to tired ways of thinking. Even in my attempts to write this, I've found clichés bouncing around my head, dancing across a blank screen. Words and phrases that I know have yet to be effective in solving problems or giving a voice to honesty.
While I didn't know what to write, I knew that what I wanted to say required passion over platitudes, but I needed something else too…
I was sitting on the orange couch in the TWLOHA warehouse when my coworkers asked me how this blog was going. I had chewed on my piece of nothing all day and in the presence of Alex and James and Becky I said, "This has sucked. I'm empty. I am being asked, while burnt out, to write about burning out, to convince people to not burn out." It took several hours and miles to realize what happened there. Through the help of friends, I felt free to be honest. They gave me their peace, offered to buy me some time, and distracted me from the crushing pressure I had placed on myself. They allowed me to respond in whatever way I desired, but reminded me that I had options.
There are few things so frustrating as being trapped between having too much information and yet not enough. We care so intensely about the literal heavens and hells that occupy our attentions and twitter feeds, and yet feel ill equipped to engage or alleviate.
We want to change the world because we see all the ways that it is not working, but we won't change a thing until we allow ourselves to be remade. And that takes time. And it takes rest.
When you find yourself to be empty, I hope that you learn to embrace it and allow yourself to be embraced and refilled by others. This is where transformation happens. I had to show up. I had to stay put. I had to announce my presence and be open to the response of those around me. And sure this stagnant frustration pales in comparison to virtually everything else happening in this world…BUT to the degree that I continue to cover up my own burnout, I will remain ineffective in providing true value, empathy, and change to the worlds I inhabit. By acknowledging that I had nothing, I invited the opportunity to celebrate the moment when I did anything. I was free to start small. To ask for help, and to allow myself to receive it.
The refilling will take time, and I won't be full forever, but little by little—with the help of friends and wise voices—I'll rediscover the rhythm of my compassion. And you will too. But start small. It's enough for you to forego the news ticker to send meaningful words to a friend. You are free to invest, physically and financially, into encouraging change in your house, or on your hall. The people you see and touch and hear every day need to be seen and touched and heard by YOU. And you are worth the patience and partnership it will take to remember just how to do that.
Self-care will require more than just yourself. You will need encouragement from unexpected places, perspectives that feel like grace, and people to prove that you're not in this alone. You'll need reminders that all hearts are connected. I hope to be one of those reminders today and into the future.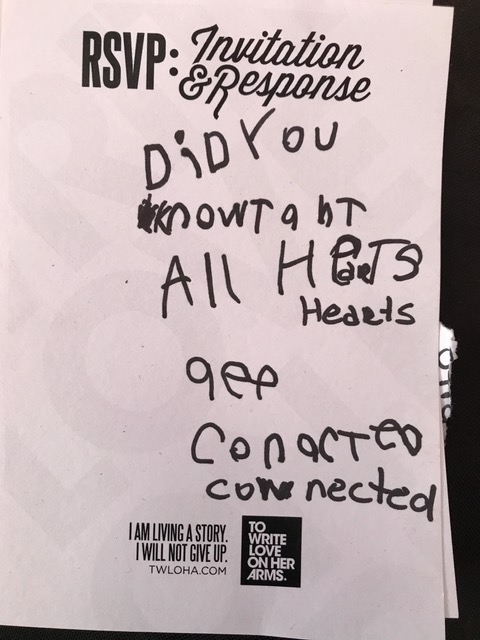 ____________________
If you are struggling, we encourage you to ask for help. Local resources can be found on our Find Help page here. You can also text TWLOHA to 741741 via Crisis Text Line to be connected to a trained counselor. It is free of charge and available 24/7. You are not alone.
In the coming days and weeks, we will continue to raise money for those affected by the tragedy in Las Vegas. Every dollar donated to our LoVe campaign will benefit organizations providing mental health services in the Las Vegas area, such as Aspire Mental Health and Red Rock Psychological Health, that are working to provide counseling and therapy to those impacted by the recent mass shooting.
Donate Now
We have also designed a "Las Vegas" shirt, and for every shirt sold, $8 will be donated to fund treatment and recovery efforts in the Las Vegas area as well.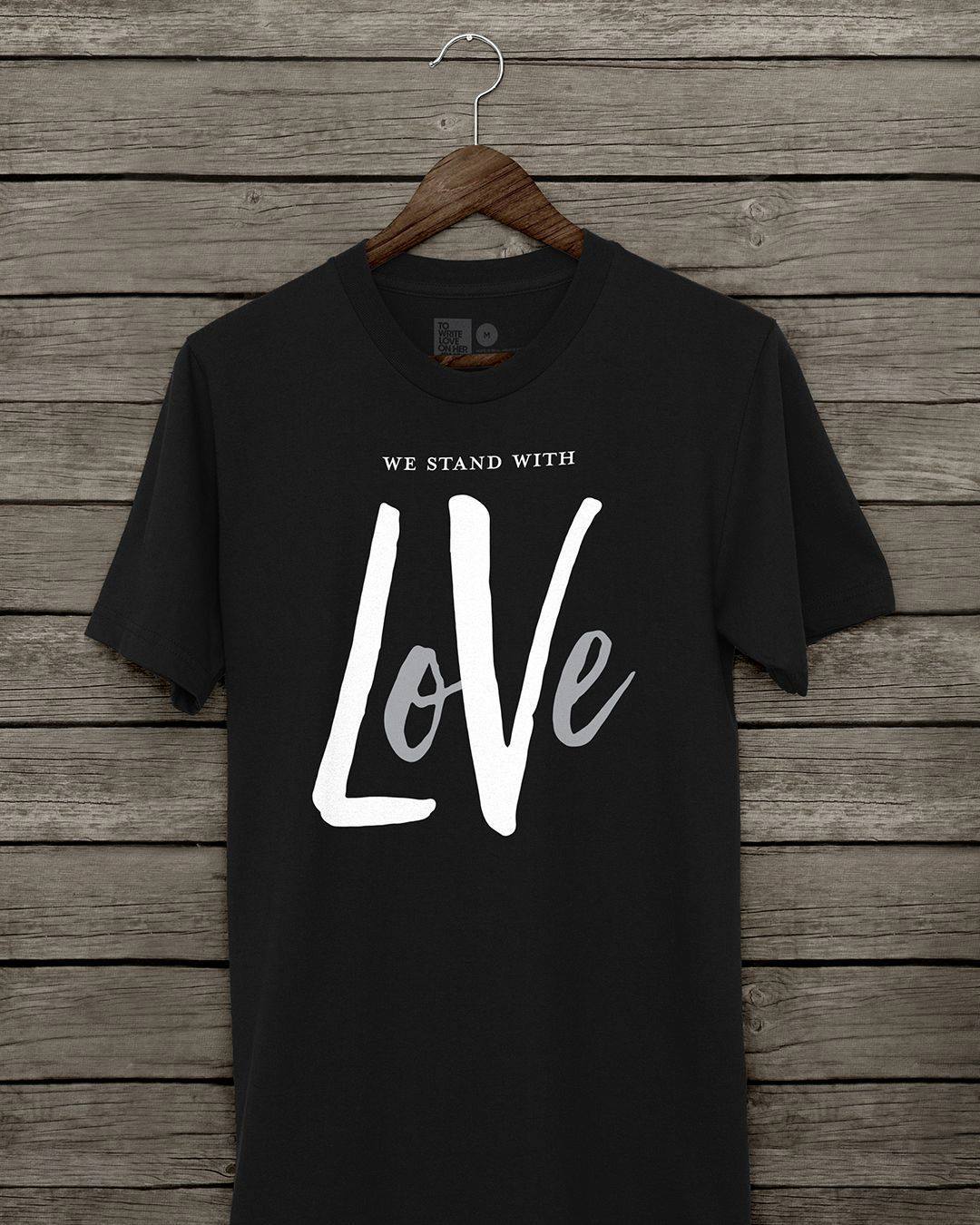 We stand with Las Vegas. We stand with LoVe.