In 2005, I was hospitalized on suicide watch, then released into an intensive outpatient program. From there, making today better for myself was all I focused on for years in my recovery. Sometimes that meant going to the gym. Other days it meant just getting out of bed and getting in the shower. For quite a while, I could only focus on how to make the day better for myself because doing even that took a huge amount of effort.
One of the things I ended up doing to make every day better for myself was becoming a personal trainer, a step I took simply to escape another job that I hated. As I got into my new work, I realized everything started feeling a little easier; I didn't have to try so hard to do the things that used to require so much energy. Helping people helped me–I was hooked on the elixir of helping others.
A couple of years down the line, I wanted to help more people than I could one-on-one so I started a health and fitness blog called Strong Inside Out. On a friend's encouragement, I decided to share my story of depression, hospitalizations and suicidality, and was overwhelmed by the positive feedback. So many people thanked me for talking about what usually lives in the darkness. I quickly realized that Strong Inside Out could be so much more than a resource for workout tips; I had the opportunity to create a safe place for people to come as they are and seek health from all angles.
Years of recovery later (I still consider myself in recovery and probably always will), I'm able to see that I make today better for others, and I don't just mean the people I help. I make today better for my friends and family simply because I'm still breathing.
If you don't yet believe that you make today better for the people who love you, it's OK. I can sit here and tell you that you do and it's the truth, but I know firsthand how false it can all sound when you're in the darkness. For you, I ask that you instead consider the possibility that you'll believe it in the future.
I felt unlovable before, and now I'm married with a baby girl. I thought I messed everything up then, and today I lead a movement to help people who feel just like I used to. For all the times I almost left, I have blessings I never dreamed of. Blessings I always saw other people had, but never believed I was worthy of.
I'm not cured of all my struggles. In fact, I'm struggling right now. But in spite of that, I know I still make today better even when I struggle. 
If there's one thing I've learned from all my time in recovery, it's this: The world is not meant to be all light all the time. We are not valuable only when we smile and do good for others. Darkness comes so it can teach us how to heal. Without it, we'd never reach out for help or be vulnerable which are keys to intimacy with others.
You are not the dark thoughts that you have. Your worth and potential are not determined by the amount you're able to do. You make today better because you are here on this earth, breathing the air and helping others experience this world as it is in both darkness and light. Stay with us. Stay and continue making today better for all of us.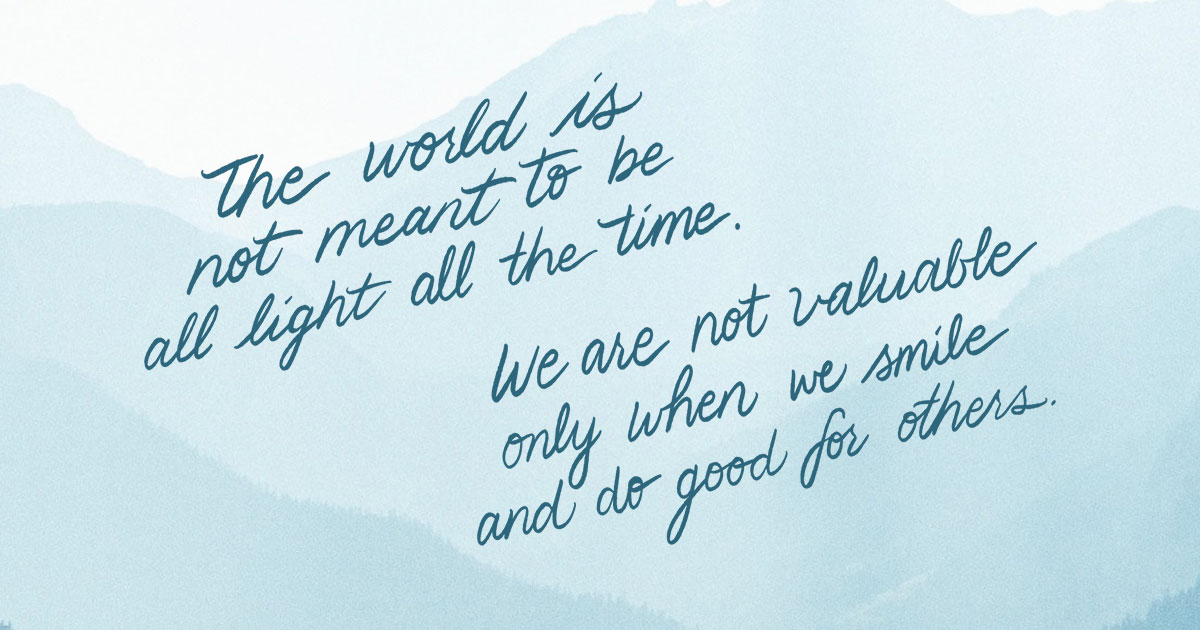 Amy Clover is a fitness personality, performance health recovery coach and the force behind Strong Inside Out, a movement that helps people build individual health without scales or judgments.