This post talks about self-injury, suicidal ideation, and a suicide attempt. Please use your discretion.
I've been depressed for most of my life. Like everyone, I have good days and bad. I've had moments of superficial happiness where I wasn't truly happy. I've seen therapists and psychiatrists, mostly against my will. I've tried different meds but none worked. It made me think that how I was, was my fault. Medicating came with a stigma; that I needed to be changed, that I should be different. I felt as if medicating was ceding control of my body.
Sure I was sad but isn't that all depression is?
"You're just sad, stop being sad."
"Everybody's depressed."
I realize now that I was only existing; surviving. I wasn't participating in my own life. At that point, I had never self-injured, never tried to kill myself. I had suicidal ideations but I never intended to act on them.
But that's the funny thing about the mind, isn't it? Emotions are insidiously powerful.
I was a freshman in college, it was the age of AIM chatrooms when I began self-injuring. At first, I lied about it. It was "punishment" for my online boyfriend to stop hurting himself in another way. We were both hurting and used our hurt against each other. It was the most perfectly toxic relationship and we were only harming ourselves. It was more about that than anything. I didn't particularly feel like I deserved it, but I did it anyway.
Self-injury is a way of feeling in control. As though it's the only pain we can control. It's the mind playing tricks on us. The real control is being strong enough not to give in to it.
The following summer, I slept all day and stayed up all night talking to him. I wore long sleeves in the sweltering heat to cover up my scars. I transferred schools so I could live at home. I thought it would solve my (our) problems; it didn't. The distance was always the problem. In the spring of sophomore year, our relationship reached its breaking point. I kept saying I was going to do it but even I didn't think I had the conviction to go through with it. It was one of those "fuck it" moments where you can't think about it or you'll talk yourself out of it. Don't think, just do. In the middle of the night, I took a lot of pills and waited. I started vomiting. I'd poisoned my body. I don't remember if I slept at all.
I had my dad take me to class the next day because my chest hurt. He was at home sick but drove me anyway. We were almost there when my mom called and told him what I did. It never occurred to me that they'd find out—or I was hoping they would find me lifeless first.
It was the consequence of failing, not the attempt itself, that made me not try again. I stayed in the ER all day. My dad sat by my bed the whole time. The guilt is still fresh, the shame still raw. I still think that I did this to them and not myself. The nurse put an IV in my left arm just in case they needed to sedate me later. It was raining outside, the perfect pathetic fallacy. I had to wait most of the day for an ambulance to transfer me to a psych hospital.
When they came, they asked me what they were saving me from. I said myself. In the ambulance, they asked me questions I didn't understand as they took my blood pressure and pulse, both alarmingly high. But the EMT just threatened to sedate me if I didn't cooperate and answer his questions. I felt more hopeless than ever. What happens to me now?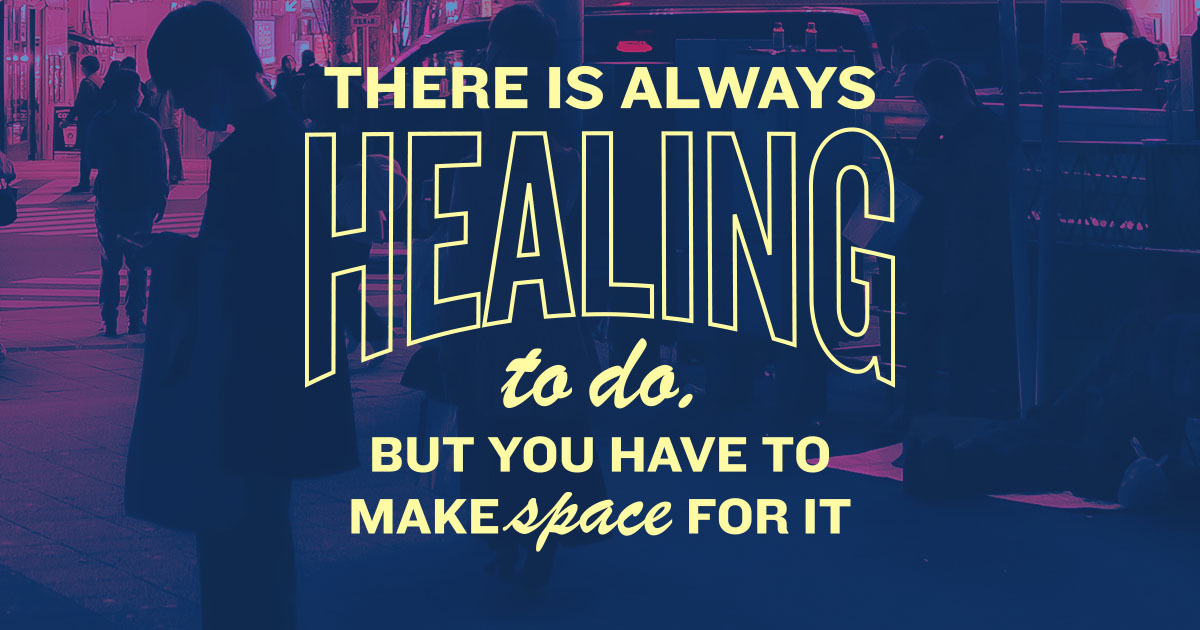 When I got to the psych hospital, I told my dad: "I'm not crazy!" It wasn't even about that. I see that now. I was a hurting person who just gave up. A nurse sat down and talked to me and I told her things, that I was a writer. She gave me a notepad and wrote my name at the top. All I did for the next day was write. I could think clearly. I had plenty of time to think. The rational, logical part of me, the part of me that didn't really want to die, was speaking. The psychiatrist could see that and I got to go home.
I went back to class the next day. I did my homework. To everyone else, it's like I was never gone.
A suicide attempt and subsequent hospitalization aren't exactly conversation starters. 18 years later, it's just another thing that happened.
I didn't immediately seek help after my suicide attempt. I didn't try therapy again until 2012 when I found a really great therapist that I've been seeing for over ten years. I haven't self-harmed since 2005. I'm on an anti-depressant that works and gave me my life back. I still think about it sometimes but I know it won't solve anything. Get help, for as long as you need it.
I've experienced pain. I've inflicted pain on myself. Sometimes those emotions that I thought I buried too deep to dig out resurface and it's scary. It's scary to feel too deeply and too much. But emotion, including sadness, is part of being human. Being sad doesn't have to be a bad thing. Sometimes I need to feel sad and I need to feel sad alone. It's like a cleanse, a reset. And I have people who love me and I feel that too. But I don't stay for them. I stay for me. I don't give up anymore; I give in. To what I'm feeling and I let myself feel it.
There is always healing to do. But you have to make space for it. It's not linear and recovery sometimes means relapsing. You didn't fail at living. You aren't simply existing or surviving. You're still trying. It doesn't mean you're broken and need to be fixed. It's all right to forgive yourself more than once.
You're still here; keep going.
---
Whatever you are facing, there is always hope. And we will hold on to hope until you're able to grasp it yourself. If you're thinking about suicide, we encourage you to use TWLOHA's FIND HELP Tool to locate professional help and to read more stories like this one here. If you reside outside of the US, please browse our growing International Resources database. You can also text TWLOHA to 741741 to be connected for free, 24/7 to a trained Crisis Text Line counselor.