I lost my son to suicide. Then, I lost the necklace I got to remember him.
---
After an unseasonably gray start of summer in the Pacific Northwest, a glorious stretch of sunshine and bluebird skies promised blooming wildflowers, pristine mountain lakes, and expansive views: perfect weather for hiking. My dusty, trail-worn, teal-colored summer daypack waited by the garage door, a faithful partner ready for the next outing, no matter how long the hike or how far away the trailhead.
My favorite hike for bear grass awaited. High on a mountain, the trail takes the lucky traveler through an expanse of giant stalks filled with dense clusters of tiny white flowers that smells faintly of lilac, and I was eager to explore this year's blossoms in full display.
Before leaving, I opened one of the pockets to grab my necklace. I've worn it almost every day for three years, and it's a must-have when I'm exploring. I reached in, pulled out a battered Ziploc bag with my son Ben's dusty green hat, and noticed, with horror, that my necklace wasn't there.
If you've ever lost anything of extreme sentimental value, you've probably experienced a similar moment of shocked recognition that sent your mind racing to the universal question: when was the last time I had it? I knew the answer: Earl Peak, just a few days before, at the summit for the picture. I noticed I wasn't wearing it on the descent, but I often put it in the bag with the hat, so I was unconcerned at the time.
OhMyGod did I lose it on the peak? Did I leave it on the mountain? I've left many things on mountains: tiny sprinklings of ashes, big emotions, blood and sweat, money. Some of it deliberate, some of it accidental. But this? Anything but this. 
I tore apart my backpack, emptying every stuff sack and pocket. I checked my hiking clothes. Then I ransacked my car, pulling out mats and searching under seats.
The entire time, I knew—I just knew—that I was not going to find it. Horror blossomed slowly into despair until, instead of hiking, I curled up on the floor in tears, feeling sick and sucker-punched, gasping for breath, as lost as my necklace.
The necklace is unassuming in appearance: a green malachite stone in a silver wire setting along with a simple silver bead—the kind you put on a charm bracelet—on a white-gold chain. Slightly tarnished. Unimpressive to the unknowing.
That bead is a container that houses a tiny amount of my son Ben's ashes.
Remembrance jewelry is something they offer you when you lose a loved one. The funeral director kindly hands you a catalog of items to give you a tangible thing to help hold onto your loved one. They come in varieties as diverse as the people they commemorate: hollow containers, resin made from remains, fingerprints cast in metal, fashioned into objects such as keychains, necklaces, or bracelets.
I chose a thin, white-gold cylinder on a chain for myself. I got the bead for a family member, intending it for a bracelet. When she changed her mind about remembrance jewelry, I kept it. I put it on a chain, adding the pendant because it was green—the color of Ben's eyes and his birthstone—and the design evoked Ben's energy.
The cylinder has a delicate elegance, and I wear it regularly. But the necklace I wear the most—almost every day—is the one with the bead. It's objectively not nearly as pretty as the cylinder, but it feels rugged and weighty on my neck; solid enough to wear everywhere, every day.
The necklace became part of my story of loss, essential to my ritual of remembrance, performed faithfully on every adventure I've taken since losing my son to suicide nearly three years ago. When an experience fills me with awe and appreciation for the world and makes me want to tell Ben about it, I set up a picture. I take out his worn, faded green hat with a suicide ribbon pinned to it, take off my necklace, take a picture, and toss a tiny sprinkle of ashes. 'Hey Ben, you would have loved this.'
And it was missing.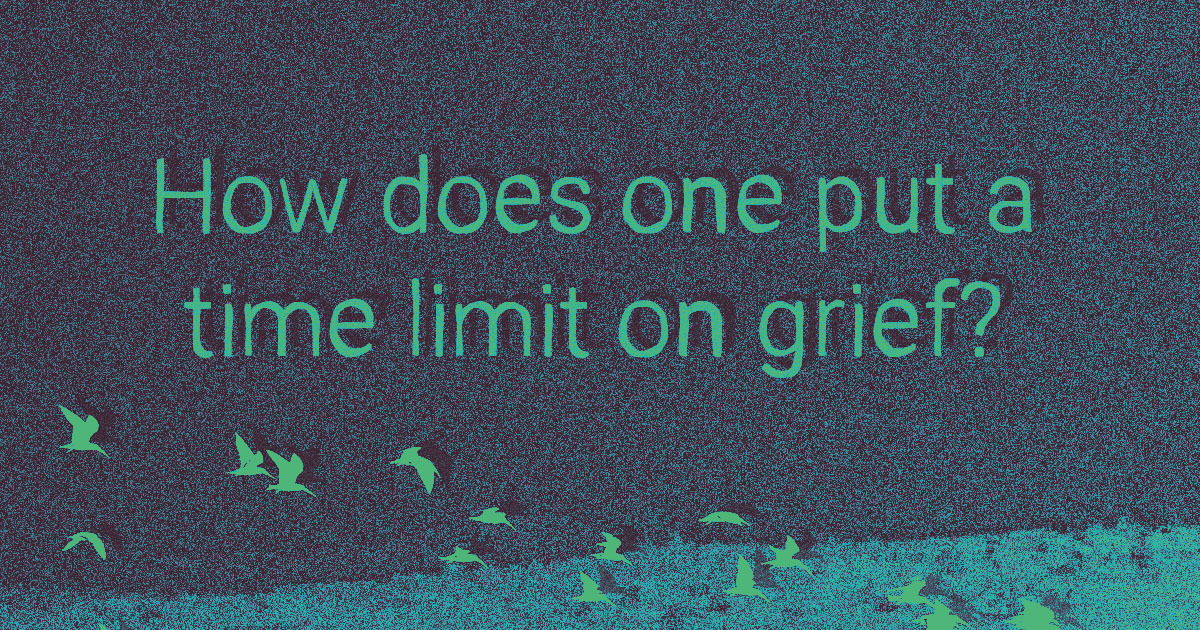 All I could feel was the absence at the base of my throat. I reached for it constantly, realizing how much I fidgeted with it. I felt careless, as if I'd let a vital piece of myself—of Ben—slip away because I didn't hold on hard enough.
It felt a bit like losing him all over again.
I tried to reassure myself the necklace could be found. I posted about it on a couple of large Facebook groups that serve the hiking community where I live. I included a description and a picture, hoping someone might find it, see my post, and return it to me. There was a collective gasp, an understanding of its importance. Strangers responded with messages of hope and encouragement and promised they'd look for it.
I returned to Earl Peak with a friend and retraced my steps, nearly 7 miles round trip. We scoured the summit and the places I remembered stopping on the route. We crawled under cars in the parking lot. Both of us hoped the entire time for the AHA, the perfect recovery and reunion.
But stories are rarely so perfect; there was no trace of it. No one has contacted me. There won't be a movie-style ending where I'm reunited with my necklace.
Someone suggested that losing the necklace signifies it's time to move on. But how does one put a time limit on grief? Are three years long enough? It feels like a lifetime, but also like a single breath. The necklace was a daily connection, a reminder, a moment, a sense that Ben was still with me in a tangible way. The realization that I had lost it stole my breath.
How could I continue a remembrance ritual without an essential component?
I don't know why the necklace is essential to my grief journey. Maybe I need the physical reminder of the son I lost, my wild adventurer, his energy and essence held close in a bead on a necklace to help me keep his laughter and smile close in my memories. All I know is that when I'm wearing it, I feel less lost as if the weight of that little bead on my neck makes the grief feel lighter on my spirit.
Several friends suggested that if I lost my necklace, a mountain would be a perfect place for it. Leave No Trace be damned, I agree. But the absence of its weight on my neck left me feeling disoriented, distracted, and anxious. The more I told myself to let it go, the more I found myself reaching for it and finding nothing. Sometimes we notice a space more than the object that occupied it.
So I replaced the necklace: ordered another bead, filled it, and got a copy of the pendant. It isn't the same. The malachite stone is shinier, the chain pristine, the bead no longer an afterthought. I've worn it on trails; I've taken pictures. But the necklace needs more dirt, sweat, and adventure to feel entirely right—if it ever does.
But, I've connected it to the old necklace by telling the story of how I searched high and low, without success, and created a replica so my neck wouldn't feel naked and my pictures wouldn't look incomplete. The story of me, and Ben, this timeless grief, and the search for a necklace will exist long after both of us are gone. When we lose anything—or anyone—precious to us, the story we tell is all that remains.
---
Updated and revised for TWLOHA, this article was originally published in Human Parts on Medium.
---
Whatever you are facing, there is always hope. And we will hold on to hope until you're able to grasp it yourself. If you're thinking about suicide, we encourage you to use TWLOHA's FIND HELP Tool to locate professional help and to read more stories like this one here. If you reside outside of the US, please browse our growing International Resources database. You can also text TWLOHA to 741741 to be connected for free, 24/7 to a trained Crisis Text Line counselor.