"This too shall pass."
It's something my grandmother would often say to my mother when she would worry over uncertainties or stressful moments. And it's become something my mother says to me when I worry over similar things.
And now, I say it to you: This too shall pass.
The uncertainties associated with COVID-19 are placing stress on most everyone. Those of us with anxiety, obsessive-compulsive disorder, post-traumatic stress disorder or other mental health struggles may feel particularly affected. This is uncharted territory and the way that the news changes from hour to hour can be extremely taxing. So while we're cognizant of our physical health and keeping our distance from other people, how do we maintain our mental health amidst the barrage of foreboding newscasts and social media hype? Every minute that passes and the more crippling my own anxiety feels, the more determined I am to find answers to that question.
Shedding light on mental health issues has been a priority of mine for years, but it wasn't always that way. For the better part of a decade, I was embarrassed to talk about it because I was ashamed to admit that I had mental health challenges of my own. I felt it made me less of a person, it made me appear weak or bruised or not worthy of another's love. Thankfully, I came out on the other side, but not without crawling through feelings of indescribable despair and self-loathing, and incapacitating anxiety. As I process through a lot of big life changes completely irrespective of this global pandemic, I find that incapacitating anxiety simmering, just waiting to boil over. But because of the self-reflection and growth that I've been fortunate to accomplish over the years, I feel like I'm in a better position to manage what previously seemed unmanageable.
Everyone experiences anxiety now and then—it's normal to feel worried or uncertain about things that seem out of our control. In fact, anxiety disorders are the most common mental health concern in the United States. According to the National Alliance on Mental Illness, around 40 million adults in the US have some form of anxiety disorder. The symptoms of these disorders can manifest in a number of ways, including: "feelings of apprehension or dread, feeling tense and jumpy, restlessness or irritability, and anticipating the worst and being watchful for signs of danger." In physical symptoms, anxiety may present as "a pounding or racing heart and shortness of breath, upset stomach, sweating, tremors and twitches, headaches, fatigue and insomnia, and upset stomach with frequent urination or diarrhea."
For me, anxiety presents itself as the majority of these symptoms, the causes of which are typically because I overplay scenarios in my head and—though rationally, I know I'm exacerbating scenarios and assuming things that are irrational or incorrect—I then find myself spiraling down a rabbit hole of fear.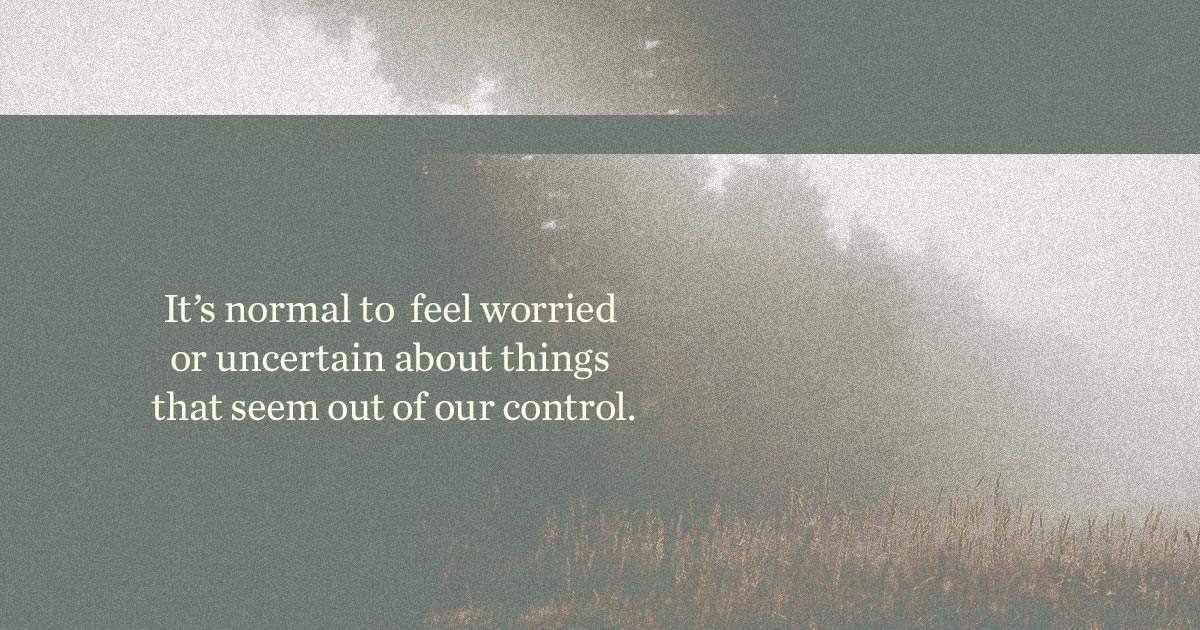 As we enter the next few weeks of self-isolation and hear terms like "shelter in place" and "domestic travel bans," it's easy to succumb to worst-case-scenario fears. Having time on our hands at home leads to rumination and our brains can't always handle that much intake. So what do we do to stay centered? Well, here are some of the things I'm doing:
1. Limit your intake. 
It's necessary to remain aware of the news, but too much of it can be overwhelming and confusing. Consider limiting yourself to consuming the news from one reliable source daily or do a regular check-in with someone you trust and ask them to give you the highlights from the day's news.
2. Limit your intake 2.0.
Social media is the easiest way to stay connected while we distance, but it can also lead to those same rabbit holes of fear. Set an app limit on your phone, mute certain hashtags, and/or follow accounts that are posting upbeat stories. @Upworthy and @WeRateDogs are two of my favorites.
3. Exercise: physically and mentally. 
The feel-good endorphins that exercise releases will make you feel calmer and more in control. If you can't or don't want to exercise outside, get creative indoors. If you live in an apartment with downstairs neighbors, ask if they'd be willing to compromise. Perhaps there's a time of day they wouldn't mind you jumping around for 30 minutes or maybe they'll understand that you too are just trying to cope! As for mental exercise, plow through all those books on your nightstand or start that new hobby you've been meaning to try. While my friend plans to learn sheet music, my parents are bird-watching from home, and I'll be editing my creative writing journals.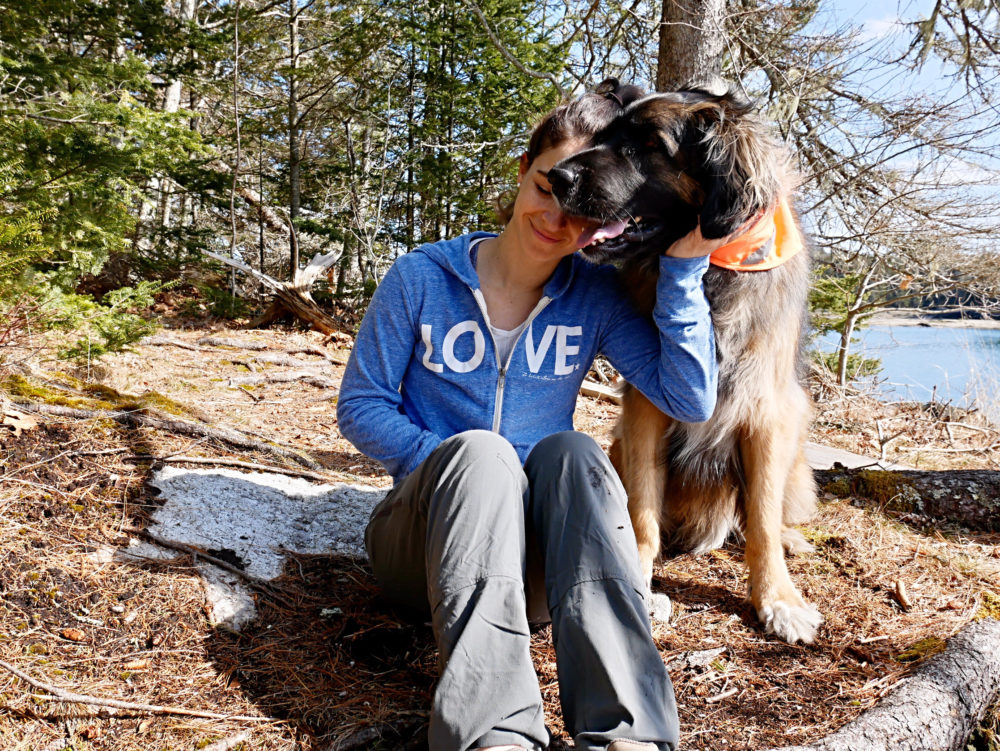 4. Spring cleaning, anyone? 
From cleaning out closets to starting house projects to rearranging the living room, now is the time to do it.
5. Stay social.
Call old friends to catch up or plan virtual hang-outs. One friend has started a book club and I hope to watch a movie on Netflix while FaceTiming my long-distance boyfriend later this week.
There are plenty of ways to pass the time and discover what works for you. Even as ranging predictions on when "normal" life can resume are being tossed around, I remind myself that under typical circumstances, come July or August, we'd all be asking, "Summer's here already?! Where did the year go?" So take comfort. Time is always moving quickly. And most importantly, this too shall pass.