There are going to be days when it all feels like too much. When you don't want to get out of bed, put on clean clothes, or make breakfast. When something specific renders you into a state of fear or a general sense of hopelessness emanates from somewhere deep inside. In those moments, on those days, and during those weeks and months, we know how painful and challenging existing can be. It leaves you torn between wanting the anguish to cease and contemplating asking someone, anyone for a safe space to be honest about it all—without judgment or consequence. We know those moments well, but we know hope rather well too. And contrary to popular belief, hope doesn't have to be and often isn't pretty or delicate.
Sometimes hope claws its way up our throats and gives us the courage, somehow, to ask for help. Sometimes hope is the thing that convinces us with no shortage of turmoil to stay put as we wait for the tides to turn. Sometimes hope reveals itself in the relief that often follows an emotional release when we decide to no longer bury how we're truly feeling.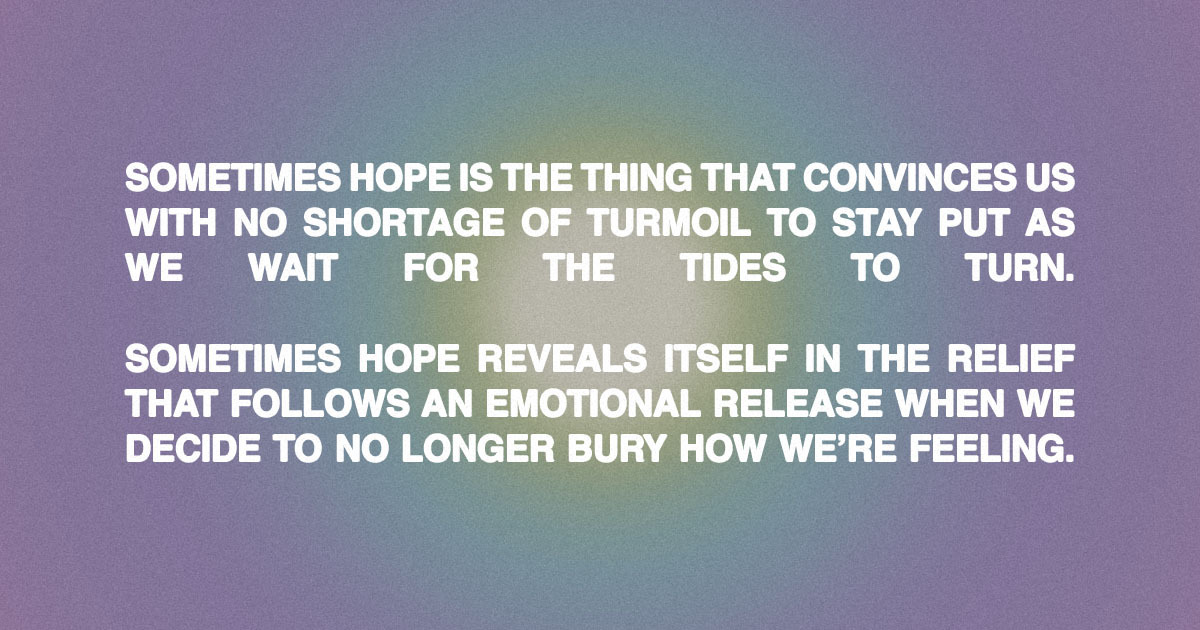 So while hope often shows up in unexpected ways, we know how hard it can be to remember its presence when we're tired of fighting tooth and nail to remain afloat. We don't blame you for struggling. We don't blame you for needing hope and not knowing where to find it. We don't blame you for any of it. We just want you to know that you're not alone. And we believe hope will try and make sure you never forget that.
---
Learn more about the You Are Not A Burden campaign in honor of Suicide Prevention Month here.