5 Oscar-Nominated Films That Moved Us
With the 90th Annual Academy Awards taking place this coming Sunday, the TWLOHA family was thrilled to share some of the films that impacted us this season. This collection of cinematic works focuses on thought-provoking topics and inspirational journeys. By highlighting these tales of human struggle, emotion, and triumph, we hope to share in the wonder of storytelling, and embrace the many ways it can bring us to feel and relate.
Reminder: These films may not be suitable for everyone. Our recommendations come from personal interpretation of the stories and the characters they portray.  We ask that you use discretion and recognize your own boundaries as you take our recommendations into consideration. Also, possible spoilers ahead.
Call Me By Your Name (R)
Reviewed by: Bex Wilkinson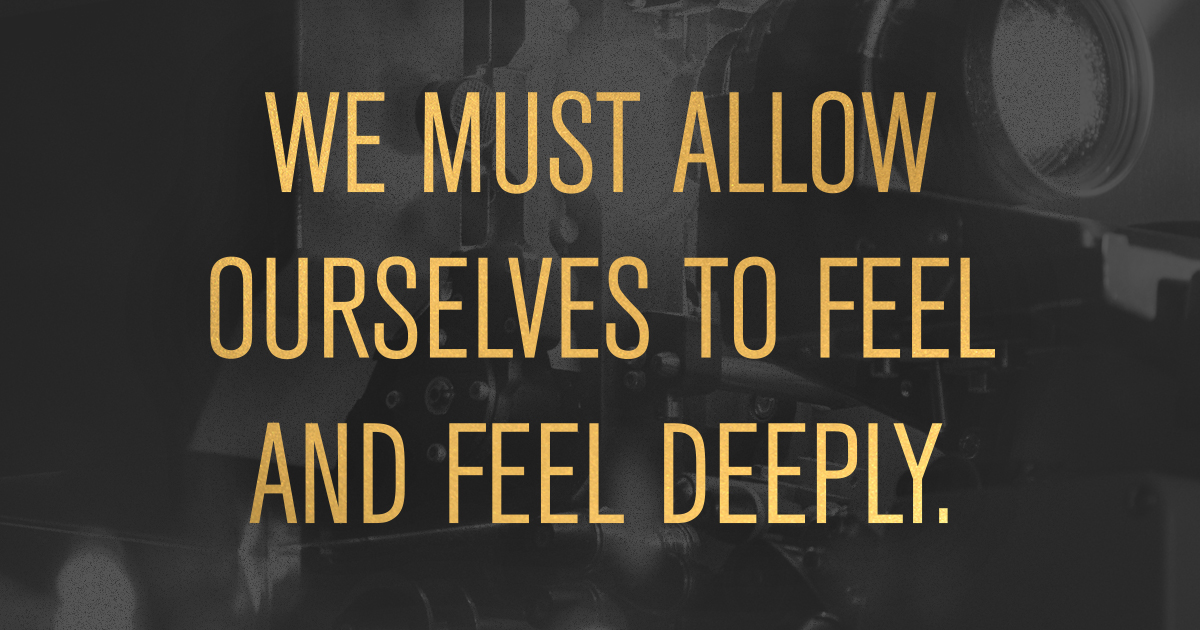 Call Me By Your Name is a slice-of-life film that follows a boy named Elio (Timothée Chalamet) through a summer in Italy. Early in the film, we can sense a budding tension between Elio and his father's research assistant for the season, Oliver (Armie Hammer).
Throughout the movie, it's almost hard to figure out how Elio truly feels about Oliver—this isn't a flaw in the film, rather an immersion into the way Elio is processing his emotions.
Halfway into the story, Elio insinuates that he has romantic feelings for Oliver. Oliver responds by telling him to pretend he never brought it up and saying, "… we can't talk about those kinds of things."
So often we believe that statement to be true about all sorts of things in our lives: about our feelings for others, about our feelings toward ourselves, about how we are doing mentally or physically, about our fears and dreams.
But this interaction doesn't stop their relationship from deepening. They share many beautiful moments and fall in love as the summer progresses, making Oliver's impending return to the States that much more difficult.
When Oliver leaves, Elio is left heartbroken, his feelings potentially heightened by the hiddenness of the relationship. Soon we find that Elio's father (Michael Stuhlbarg), however, is far more intuitive than he has lead on. Recognizing his son's struggles, he encourages Elio to feel his feelings. Letting him know that it's okay to be hurting and sad. He encourages Elio by telling him, "We rip out so much of ourselves to be cured of things faster than we should, that we go bankrupt by the age of thirty and have less to offer each time we start with someone new. But to feel nothing so as not to feel anything—what a waste!"
Call Me By Your Name is a narrative that invites us to feel our feelings. Reminding us that we don't necessarily have to get stuck in them—but we must allow ourselves to feel and feel deeply.
Favorite Quote: "But to feel nothing so as not to feel anything—what a waste!"
The Florida Project (R)
Reviewed by: Ben Tichenor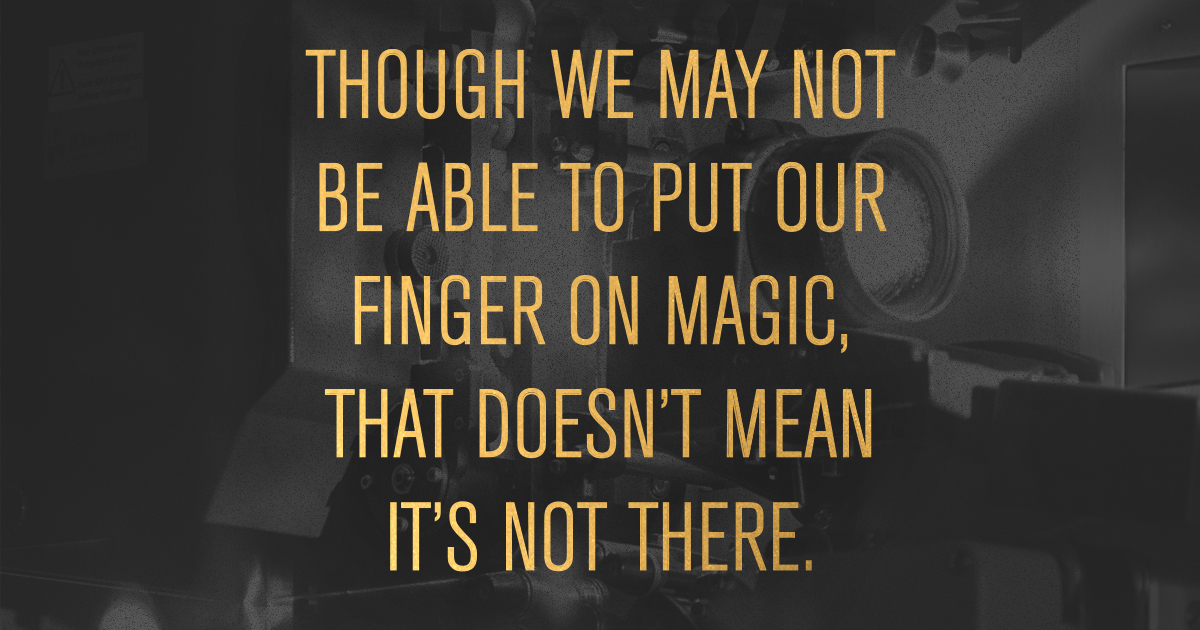 Filmmaker Sean Baker follows up 2015's Tangerine with another film about a group of people he feels is underrepresented in Western cinema. Inspired by real people and experiences, The Florida Project follows Moonee (newcomer Brooklyn Kimberly Prince) and her mother Halley through a summer spent at the Magic Castle Inn outside of Orlando. However, this film is not about a hotel—it's about looking after and taking care of one another, and even creating magic for each other.
See, the folks who rent at the Magic Castle have to make the best of what they have and where they are, while tourists enjoy this area at their leisure. Here is the great juxtaposition of this story: nobody longs to stay at the Magic Castle—so geographically close yet socioeconomically far removed from the "happiest place on earth"—you just end up there when you are out of options.
Willem Dafoe's tough-love Bobby is the Manager of this property, although an argument could be made that Moonee and her friends run this kingdom. Living in the shadow of Walt Disney's world, we see Moonee, old pal Scooty, and new neighbor Jancey spend their days implementing their imaginations, and it fuels ours to simply witness. Since they are unable to actually go to Disney's Animal Kingdom, Moonee takes Jancey on a "safari" to see some cows nearby; a water park is not readily available so a rainstorm is a treasured opportunity; Epcot is out of the question so Moonee and Jancey pick an exotic spot and have fun eating jelly on bread. Not so different from some previous Little Rascals, we get to experience poverty through the eyes of the innocent and naive. We get to see the power of imagination and creativity and wonder in a situation that we only think of negatively.
As for Moonee's young mother, she would do anything to provide for her daughter. But because of her financial circumstances—and, albeit rebellious nature—this includes things that we'd interpret as wrong, even dangerous. But, is there only a right or good way to love and take care of someone? Dafoe's Bobby is able to be strict with his residents and then show them mercy a moment later; he has to expel the kids from his office, but he also protects them from dangers they don't even recognize. Even though it does not answer the questions we've posed, I believe The Florida Project argues that a child's view of the world is worth protecting; that even though we may not be able to put our finger on magic, that doesn't mean it's not there; in a smile, in a hug, in a gift or other act of kindness; in a friend taking your hand, letting you know you're not alone.
The Shape of Water (R)
Reviewed by: Claire Biggs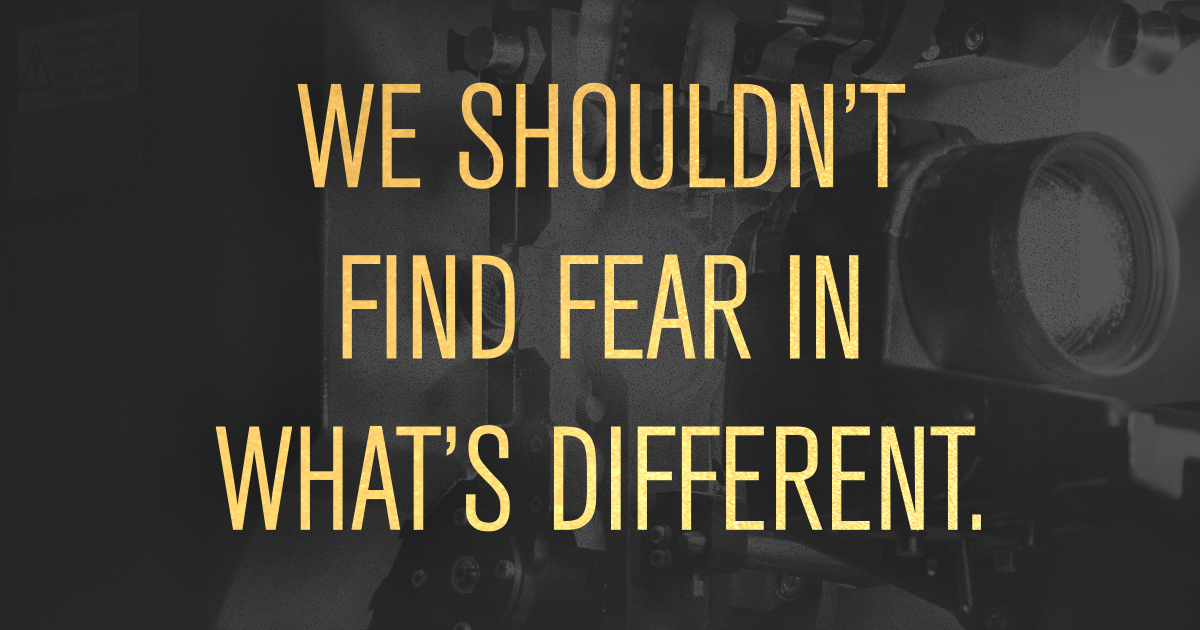 It's the 1960s. Baltimore. A government agent is trying to use a mysterious creature ripped from foreign waters to his country's advantage, hoping to get ahead in the Space Race. Throw in a few Russian spies for good measure, and it's easy to guess what kind of movie this could be.
But The Shape of Water is not just any kind of movie. It's a movie by Guillermo del Toro, a man who loves monsters—and who loves making his audience rethink what we know of them.
Thus, del Toro offers the audience an unlikely hero: a mute custodian (Elisa Esposito, played by Sally Hawkins). She is assisted by her neighbor, a gay illustrator struggling to find work (Giles, played by Richard Jenkins), and Zelda (Octavia Spencer), her black coworker. Together they work to thwart the government agent and deliver the creature—our monster—back to his natural habitat.
When asked about the movie, del Toro said it's about "connecting with 'the other.'" To him, it's about empathy, "the idea of how we do need each other to survive." These people on the edges of society—a mute woman, a black woman, a gay man—all have forces outside of their control working against them, but they never lose their empathy for each other or the creature they're trying to help.
Although it has a few shocking and strange moments, it's what I consider to be a quiet film. That's where del Toro thrives, in his attention to detail. Even Elisa's last name—Esposito—hints at her Other-ness.
I've been thinking about this movie ever since I saw it a few months ago. Directing, acting, and set design aside, the thing that has stayed with me is the idea that we shouldn't find fear in what's different or outside the norm. These people who are "Other"-ed by society are human, just like we are. And the monster, who is not fully human, isn't too removed either.
All we want is to be loved for who we are, "flaws" and all. We might have to work harder to communicate, to get to a place of understanding, but that's where true connection is born. That's where the meaning of all of this starts to take shape, and that's where The Shape of Water dares to live.
Favorite Quote: Giles [interpreting Elisa]: "When he looks at me, the way he looks at me… He does not know, what I lack… Or – how – I am incomplete. He sees me, for what I – am, as I am."
Wonder (PG)
Reviewed by: Miranda Moses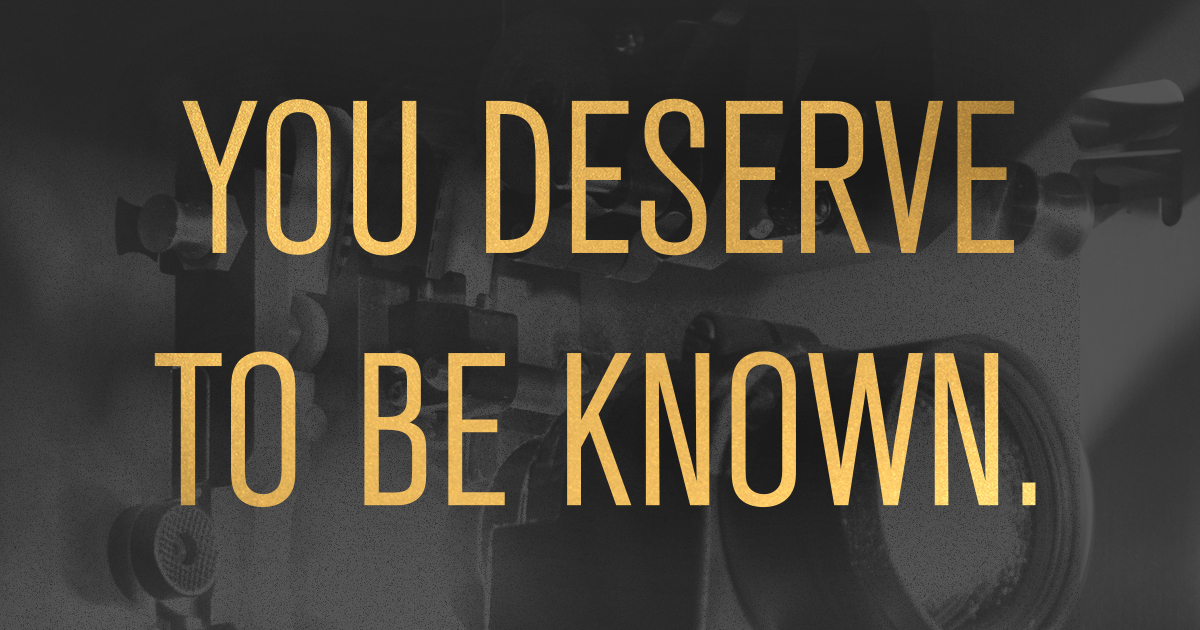 Wonder is a book-to-film adaptation that tells the heart-warming story of a 5th grade boy, August Pullman, who struggles to find community and acceptance in his first year in the public school system. Auggie was born with several genetic anomalies that have caused his face to look drastically different from other kids—some who even call him a monster. Fortunate to come from a loving a family that actively supports him despite their own struggles, he is faced with new classmates who do not understand his differences. While school often feels like a hostile place, Auggie finds solace through an administrator, teacher, and a few classmates, that look beyond his physical appearance to find a boy that is intelligent, hilarious, and a good friend.
As a 5th grade teacher myself, I read the book aloud to my students every year, knowing that the story does a great job introducing some uncomfortable topics. We are all different. Some people look different. Some people act different. Some have different brain chemistries or different home lives. It's easy to focus on the differences. People don't always know how to react to what they don't understand, and in turn can be unkind. In a humbling way, the story pushes us to question how we might unfairly judge and treat others in our own lives.
One of my favorite lines from the book reads, "When given the choice between being right and being kind, choose kind." As an educator, it's essential that I not only teach my students the required academics, but also the value of kindness. No matter how different someone is from us, from their looks to their struggles, they deserve to be met with kindness. They deserve to be known. You deserve to be known.
Favorite Quote: "Courage. Kindness. Friendship. Character. These are the qualities that define us as human beings, and propel us, on occasion, to greatness."
3 Billboards Outside Ebbing, Missouri (R)
Reviewed by: Alex Jones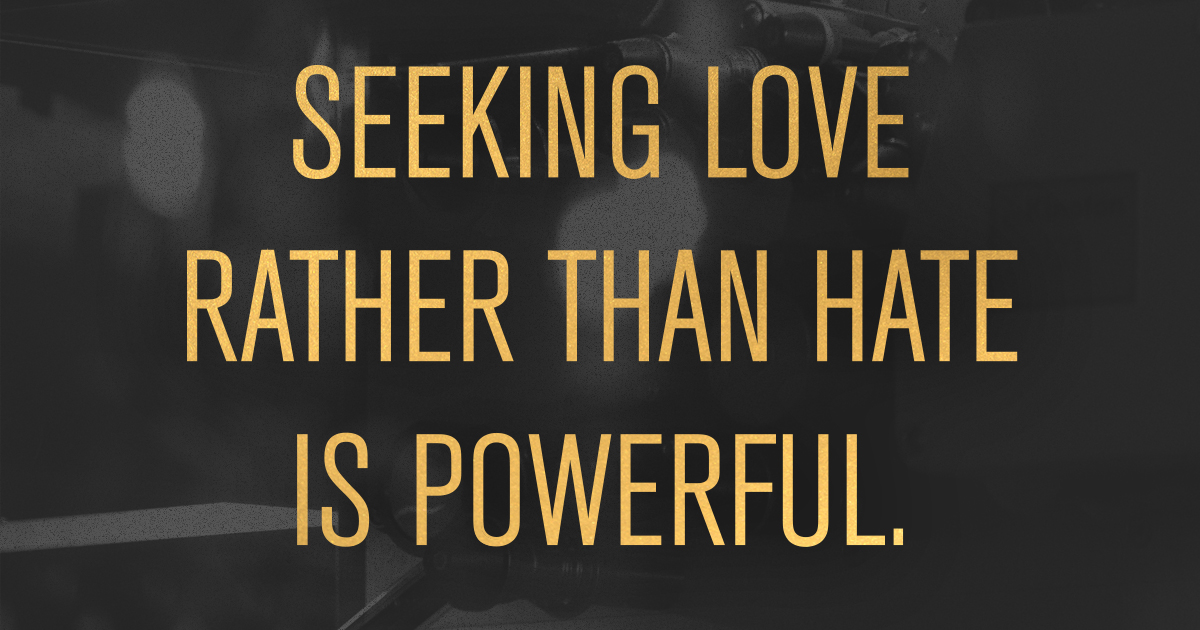 Let me start this off with a content warning: This film is filled with unadmirable characters and unsettling topics. Racism, suicide, domestic violence, grief, and depression affect several characters, and are often propagated by those characters.
The story begins with a mother, Mildred Hayes (Frances McDormand), grieving the sexual assault and murder of her daughter seven months prior. The investigation has hit a standstill with no suspects or leads of any kind. Mildred rents three billboards outside Ebbing, Missouri (oh hey, that's the title of the film), in a last ditch effort to create momentum in the investigation and galvanize the local police department. This stirs a lot of dissension in the local community, and particularly aggravates Police Chief Willoughby (Woody Harrelson) and Sergeant Dixon (Sam Rockwell).
Basically, really heavy hijinks ensues.
Fast forward to the ending, and we're left relatively in the same place the story began: the three billboards are still up and no arrests have been made. While the story and the circumstances change very little, the characters do. Both small and large character development propels the plot forward. In the first act, most, if not all of the characters are angry and defensive; they're mad at each other, themselves, and the world. They're on edge, causing them to be quick to attack (physically and verbally), eager to point fingers, and name-call.
Toward the final act, we see everyone begin to calm down—even just a little bit. Anger no longer directs these characters' actions, and with this, a web-like domino effect of absolution and forgiveness is set into motion. One character forgives another. Then another admits his wrongs and finds forgiveness in return. There's a subtlety and simplicity to it all though—ownership of actions and forgiveness do not ultimately undo or resolve the film's conflicts. A highly unlikeable character is deservedly fired from his job, and although he makes small improvements, he remains fired. But his admission of wrongdoing and efforts to change do affect his mindset and the relationships he has with others. He is no longer fueled by hate or rage.
There is little resolution to be found in this movie. The relationships between characters and with themselves is the only thing genuinely affected or "resolved." And often times, that's what life is like. We may not be able to change our circumstances, but we can change. And that change can sometimes breed more positive change.
Ultimately, the film is about forgiveness, and how it can be a transformative force; seeking love rather than hate is powerful.
Favorite Quote: "All this anger, man, it just begets greater anger."
What was your favorite film over the last year? What cinematic story impacted you the most? Tell us in the comments!