There is grief so profound in mourning what could have been or that which once was—circumstances, places, people, the self. This past year has been a prolonged period of grief for a lot of us, a collective mourning. I often struggle with loss, to give myself the permission to be in the experience of something that I long for but do not have access to. And this denial comes from a place of painful discomfort that accompanies the courageous yet essential process of asking for what I need. This year challenged me to sit with these needs, to recognize them, and to honor them. My denial of this experience also stems from a false yet pervasive belief that my loss sometimes looks less than.
I find that I often deny myself the experience of grief because it somehow seems smaller in a much larger picture, like an irrelevant blot of ink in the corner end of a masterpiece. This year brought loss with it so intense that finding an escape was much harder than mustering the courage it asked of me to learn how to sit with it. As I mourned what felt like a year full of a billion tiny losses, I learned that loss is just as much a valid experience as joy, and that it is my responsibility to hold compassion for myself.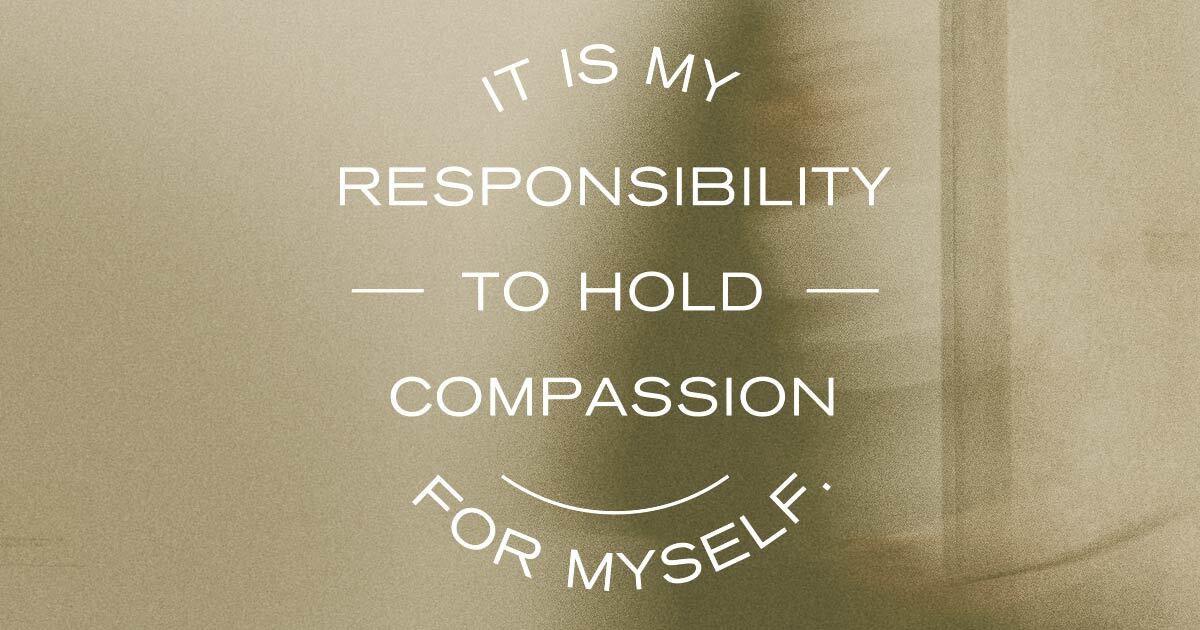 I learned that loss can look different for different people, and that it comes in so many shades, each deserving to be honored for what it brings. With a world that looks so different today, the loss I feel the most is that of connection. My life has grown and evolved around community, one that I learned to value and grow with. Being isolated and away from the possibility of connection has been the hardest experience for me to navigate. The small but valuable moments of meeting strangers who become friends, sharing a hug with someone I love, taking a walk in the warmth of a sunny day, coming home to family after a long run at University, being held through a bitter cry; these have all been losses for me, ones that I am learning to mourn.
Training to be a psychotherapist in a world where connection feels so much harder has asked a courage of me that I didn't know I was capable of. This experience has been accompanied by a myriad of other losses that have been just as hard to acknowledge. I've learned that invalidating an experience because it doesn't feel as big is disrespectful to my human experience, and that I'm allowed to acknowledge what feels like loss to me even if it doesn't resonate with that of another person.
I have mourned the loss of a self I imagined in a world where connection didn't feel so hard, of a passion that would have found fire on a deserted road in the mountains, or the peaceful solace in sitting by the sound of waves that I would have traveled miles to listen to. I have mourned experiences that could have been, and those that feel so distant and almost impossible today.
Loss has been such a persistent experience this year that I have stopped fighting it and stopped asking it questions. I have learned to lean in and honor it just as I would any other experience. And it has been hard. Hope has been incredibly difficult to hold on to in the face of everything that has happened and continues to happen.
I will not attempt to romanticize any aspect of what we are collectively enduring as a world, but I want to say that to feel profound loss in the face of it all doesn't have to feel like an alienating experience. If anything, it seems like a valid response to the overwhelming grief many of us are sitting with and sifting through. And your grief is not invalid because it appears seemingly smaller in a much larger pool of mourning.
I am here to share that I have struggled with loss this year—more than ever before. Loss that I have yet to make sense of or understand. But I'm trying to allow the experience rather than call my grief into question. There's value in acknowledging the struggle. A struggle none of us were prepared to face. And while we are in this together, each of us is navigating a story that looks different, but they matter just the same.
---
People need other people. You are not weak for wanting or needing support. If you're seeking professional help, we encourage you to use TWLOHA's FIND HELP Tool. If you reside outside of the US, please browse our growing International Resources database. You can also text TWLOHA to 741741 to be connected for free, 24/7 to a trained Crisis Text Line counselor. If it's encouragement or a listening ear that you need, email our team at [email protected].