This piece discusses the topic of sexual assault. Please use your discretion. 
Dear Friend,
I want to be honest with you. Life hasn't been easy—the past few months, the last year, the year before that. For four years, I've been trying to get my life together. This is particularly hard when there was a moment where everything I believed in shattered. It was the moment I learned the truth about my past and finally got the right mental health diagnosis: complex PTSD caused by childhood sexual assault. The perpetrator was my brother.
I am still collecting the pieces of the life I thought I knew and trying to sort them. I am pretty sure there are parts that I will never find again. And some pieces I don't want to add to the new picture of me, my person. It is hard to find words to describe the change my life underwent. Normal things became huge obstacles. There were trust issues and fear, disgust and broken family ties. There were panic attacks and a lot of crying but also a great numbness. Not knowing. Uncertainty.
The hardest part was starting again. Beginning to live again after hospitalization in the psychiatric ward. I didn't know if I could start university. I didn't know if I would find a therapist to help me navigate what seemed like a minefield. I didn't know if I would talk to my parents again. I didn't know much of anything.
But I did start somewhere. I had an apartment. I had friends who stayed by my side after learning about unspeakable things that happened in my past. I found consistent professional help and a therapist.
But that was just a beginning. It wasn't a happy ending. Still isn't.
After having contact with my parents, I had to stop again. Not because I don't love them, but because they don't really understand how much changed for me. They would like to have their daughter back. But I am never ever going to be that person again. And I won't.
I fought hard to get to the point I am at right now. I am not sacrificing my progress. For anyone. Regardless of the love I have for them. It has more to do with the love I have for myself. It is my right to protect myself.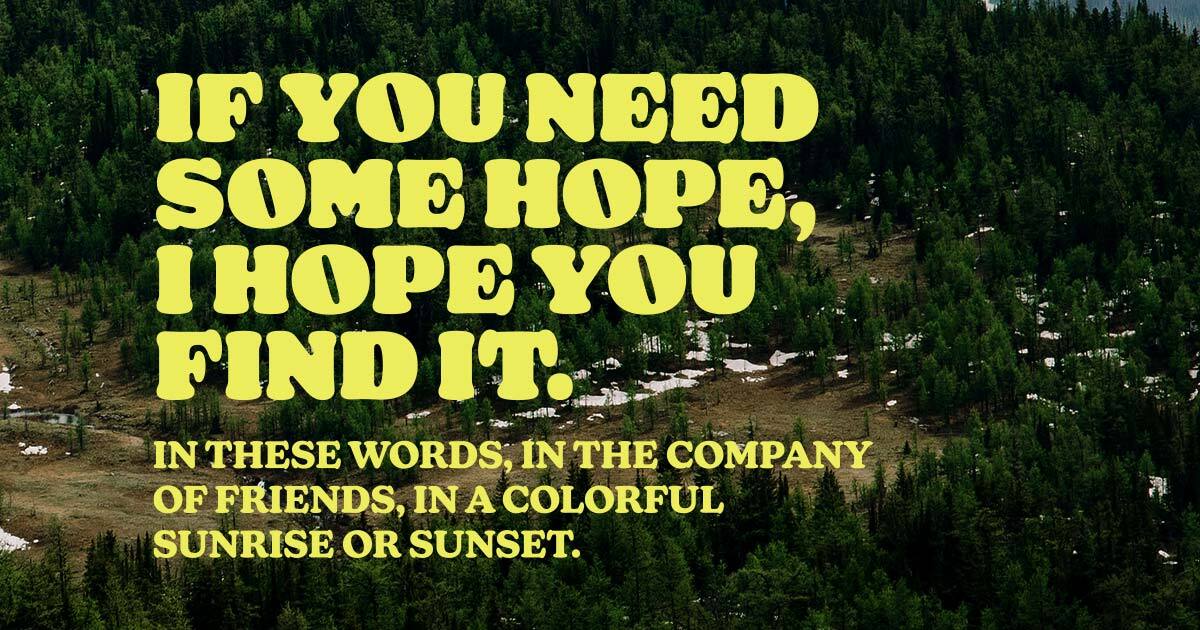 If there was a map explaining how to navigate life, I would take a long look and then hand it to you.  But none of this is simple. A map for me might not make sense to you. The places I would love to go or need to go, aren't the places you hope to or will visit. Life is tricky. It is complicated. And everyone has to figure it out for themselves. What they wish for, who they want to be, how they hope to spend their days.
Life also isn't in black and white. I was convinced that was the truth for a long time. But it's not. Life is not only good and bad. It is more of a kaleidoscope of, for lack of a better or different word, everything.
Sometimes I imagine life to be like a playlist of songs, but it's on shuffle and you don't know what song will come next. Maybe it'll be a sad one or something upbeat asking us to dance. Regardless, I know that I love music. And just like music, I adore life—even if it hands me some pretty rough days.
In the past, there were days of deep depression and despair: not wanting to exist, not wanting to feel the pain, not wanting to feel anything. But I also got so many beautiful days, especially this year. Like the wedding of a best friend and welcoming her child into this world. Finishing my studies and gaining my first academic title. Celebrating my birthday. Meeting up with friends after a very long time.
If I had decided that life was too hard to go on, I would have missed these days.
And yet, there are days like today. My back hurts, I am exhausted, and panic radiates in my chest when I think about certain things—like my parents, my brother, December, Christmas.
There are things in my life that are not all right and maybe never will be. I try to accept that.
There are things "missing" from my life, but that doesn't mean I have failed or am failing at life.
There are things I hope to have someday—a partner, a job in academia, maybe even a child of my own.
But not having these things right now doesn't make my life empty.
On days when life feels hopeless, I want you to know that someone else has hope for us. On the days when I can't see my path, my friends have hope for me. On the days you can't see your path, I have hope for you.
Hope is a wondrous thing—and it doesn´t become less when it is shared. It becomes more—abundant even. So, if you need some hope, I hope you find it. In these words, in the company of friends, in a colorful sunrise or sunset.
And on the days that are particularly hard, remember: I have hope for you.
Sincerely,
Someone Who Cares
---
You're more than your pain, more than what happened. You are strong enough to heal from the heavy you carry. We encourage you to use TWLOHA's FIND HELP Tool to locate professional help and to read more stories like this one here. If you reside outside of the US, please browse our growing International Resources database. You can also text TWLOHA to 741741 to be connected for free, 24/7 to a trained Crisis Text Line counselor. If it's encouragement or a listening ear that you need, email our team at [email protected].