With the new year approaching, we wanted to spend the month of December looking back on the top 8 blogs of 2017. This post was originally published on May 25, 2017.
This piece contains mentions of suicide and descriptions of suicidal thoughts. We ask that you use your discretion.
I was twelve when my Aunt Missy killed herself. She was the only person I knew with a mental illness, though no one ever called it that. I had never attended a funeral of a suicide victim before hers, and I had never been told a brain could be ill. I'd been raised in the evangelical church and laziness was the first lie I believed. The second was that I couldn't be a Christian and still have a mental illness.
Sixteen years later, I finally understood what Christianity and mental illness looked like. It was mid-September 2012, and I had been a youth pastor for a decade. I came home one weekend from an out-of-town interpreting assignment carrying a sick feeling in the deepest part of my gut. I felt hopeless. I remember wishing I could wake up from the horrid nightmare of anxiety and depression, while already being convinced things would never get better.
I left home that Sunday night knowing it would be the last time I would see my wife and baby boy. His first birthday was the following weekend, but I wouldn't be there to celebrate. In the moment, I wasn't sure if I was completely insane or absolutely desperate, but I was fully aware of the failure that would forever mark my life, and I chose to die anyway.
Preparing to die is surreal. I'm not sure how to even describe it. Imagine something fantastically terrible. In some ways I felt like a marionette, watching my hands scribe the darkest letters imaginable. I knew the choices I was making. I comprehended the secret plans I was devising. Yet it felt like my hands worked independent of my mind.
I knew my death would hurt my family and friends. They'd be shocked and even miserable for a while. But life does go on. I told myself they would be OK without me.
After three days in ICU, when the doctors decided my liver wasn't going to fail and I had regained feeling in my legs, I was released and immediately transferred to the psych ward.
The psych ward. Me. The former worship leader. The youth pastor. The Christian radio host. The blogger. The ministry school graduate. The father. The husband. The outgoing one. The friendly one. The upbeat one. Me. I was sitting in a wheelchair, headed to the psych ward. And I stayed there for several days.
That's when my healing began.
If I had died four years ago, I would've missed so many things. I would have missed a whole and healthy marriage. I would have missed my wife becoming my very best friend. I would have missed the relationship I have built with my little boy: his laughter, curiosity, and fierce love for his daddy. And my little girl would have never been given the chance to make our family complete.
Over the past four years, the power of vulnerability, courage, and grace has made my life better. But that hasn't happened in a vacuum. Transformation has come from connecting with other people through our brokenness, not in spite of it. Being willing to own my story and giving other people permission to own theirs is saving my life every day.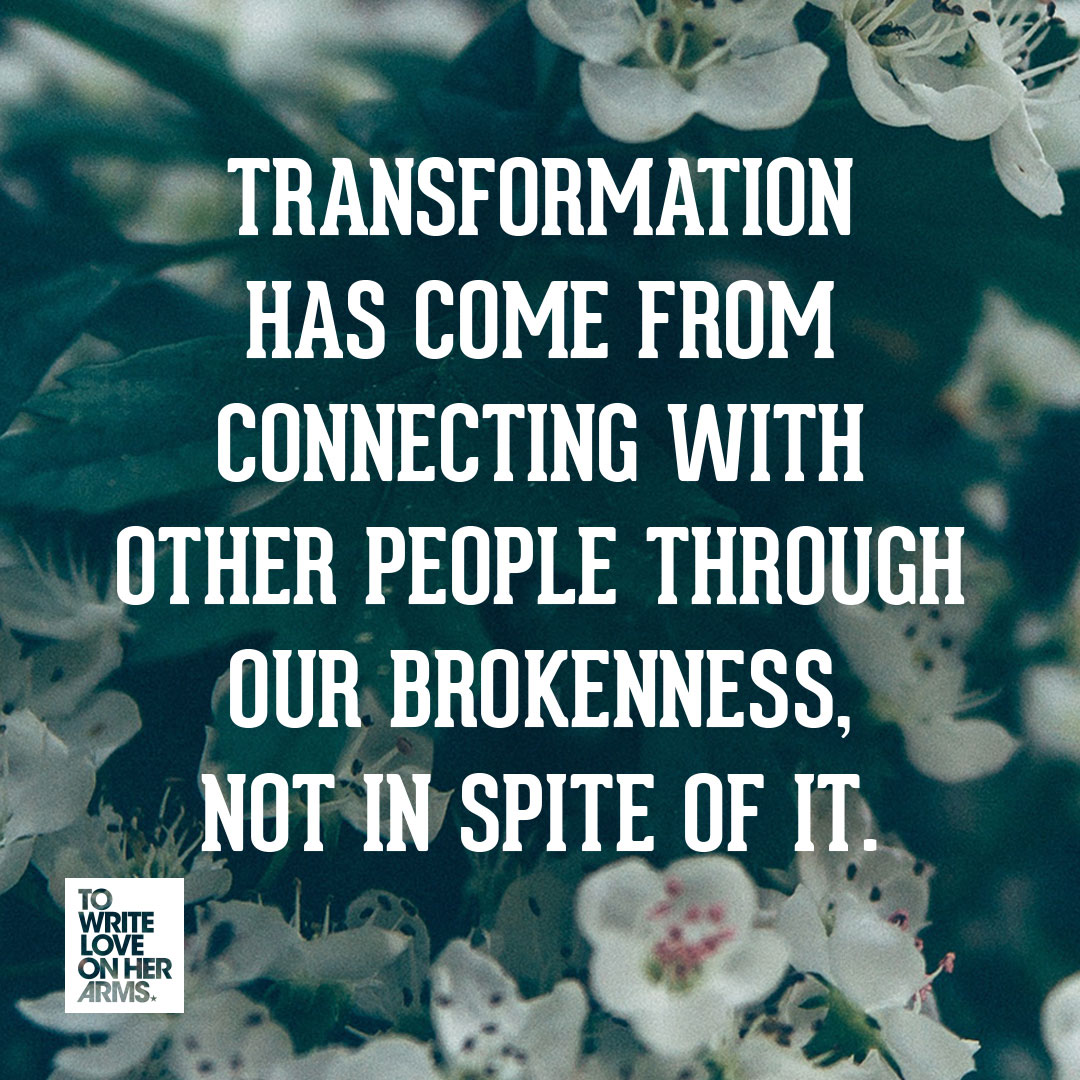 I'm a pastor, and I once attempted suicide because my brain has an illness that is no different from heart disease or cancer. I require medication to function as normally as possible, and I have to visit a specialist to keep track of my progress.
I'm writing about this because the stigma surrounding mental illness, especially in Christian communities, keeps people locked in prisons of shame, refusing to admit that they need help.
If you're struggling and feel alone, please know that you can still be a Christian and have a mental illness. I am living proof of that.