Andrew Brittingham is a musician who creates music under the name "Boy Becomes Hero." His most recent project is a concept album titled "Reverie." The album explores the story of a boy named Tsukuyo (Andrew Brittingham), as he battles the evil that has consumed his past, present, and his future. The album releases on February 28, 2019, with 100% of merch and album bundle sales being donated to To Write Love on Her Arms, along with 10% of general album sales, to help support those struggling with mental illness.
Pre-order "Reverie" and support TWLOHA here!
We had the absolute honor of talking with Andrew about his new project, the process and people it took to create the album, and how it all ties in with his own mental health journey. Read the interview below.
TWLOHA: Can you start by introducing yourself and tell us a little bit about your new concept album: Reverie?
Andrew: My name is Andrew Brittingham and I write music under the name "Boy Becomes Hero." Even though it's a title I've been using for ten years, it's never been more relevant until this album, "Reverie." The album is a concept album/musical experience that follows the story and journey of a boy named Tsukuyo. The lyrics serve as the dialogue for each character he meets along the way. Tsukuyo's birth city, Krung Thep, is set eternally on fire at the beginning of the album. As his mother passes, she leaves him with words that he remembers throughout the album during the intermissions. He later returns to Krung Thep and attempts to defeat the evil that has caused his kind to go extinct. He eventually learns, with the help of a few key characters, that this tragic event was the result of his father's actions. The rest… you'll find out by listening!
TWLOHA: What inspired you to collaborate with To Write Love on Her Arms? How has mental illness impacted you?
Andrew: "A great deal" is the simple answer to both questions. TWLOHA has always held a special place in my heart. 2006 is not only the year that TWLOHA began, but it is also the year I played my first show at a local community center with Emarosa, A Sky Lit Drive, Sky Eats Airplane, I See Stars, Breathe Carolina, and We Came as Romans. And even with all of those amazing bands there, the shirt that stuck out to me most was the one and only To Write Love on Her Arms shirt that was worn by an audience member.
My childhood, teenage years, and early twenties were filled with anxiety and depression, loved ones that had died by suicide, and others who had hurt themselves—or at least talked about self-harm. I grew up watching my father suffer from bipolar disorder and I never had the chance to reconcile our relationship before he passed when I was 16. Since then, it's always been a desire of mine to help people struggling with mental illness.
A few years back, my own alcoholism took a real turn for the worst and I stopped worrying about others that needed me. I stopped worrying about myself as well. Without the help of my beautiful wife, Ashley, and the amazing support system that I am fortunate enough to have, I don't believe I would be here today, sharing my story.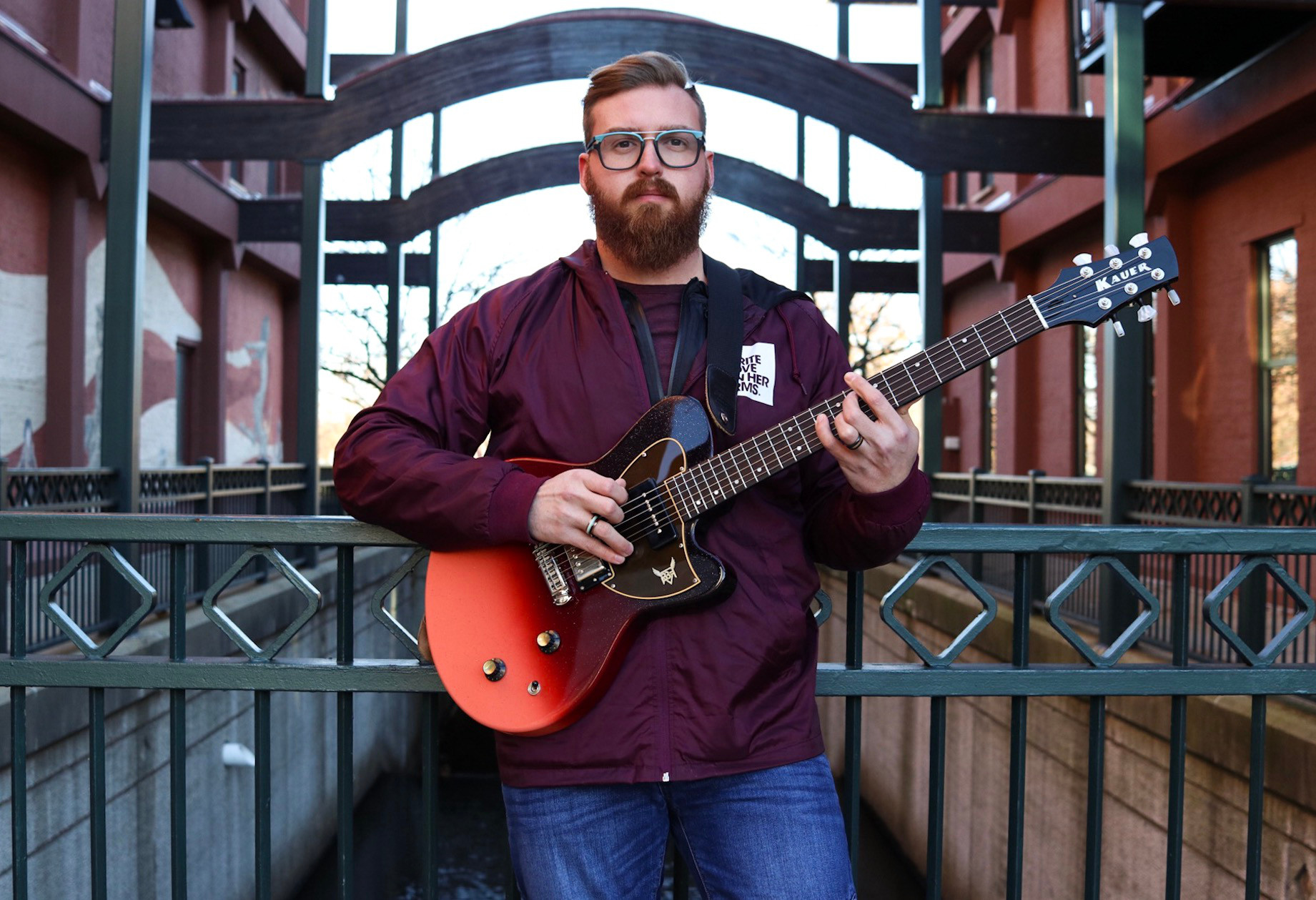 TWLOHA: You've mentioned previously that this album relates to your sobriety, and also your interest in comics and storytelling. Can you elaborate on how all of that came together?
Andrew: The first year of my sobriety was difficult. I wasn't able to pick up an instrument without my body and mind feeling like I was about to take a drink. This made it impossible to be creative. It was even hard to go to shows. Listening to music was doable and definitely helped me hold it together though. At my one year anniversary of sobriety, I told myself that I needed to sit down and write a song—something I hadn't done for probably three years.
When I began to write the first song on the album, which was "Abstraction" at the time, my body didn't feel like it was about to consume alcohol. It was amazing. I finally felt free of my addiction and was able to regain my inspiration—something I thought I may have lost forever. "Abstraction" covers some of the feelings from addiction. It follows the concept of the album but also describes my feelings at the time.
"Sleight of hand,
this was my plan,
I'm sorry,
I'll not fail this land"
These lyrics are synonymous with how I felt about how I treated my addiction. Hiding my use, thinking I could get away with it, but being remorseful and not wanting to fail my loved ones.
"Don't drop below,
stay afloat,
grab my hand,
I'll be your gravity"
These lyrics are my message to everyone else who is struggling. I know that anxiety, depression, addiction, self-harm, and thoughts of suicide are all feelings that are drowning… But I also know how important it is to gravitate towards your loved ones and your passions in order to feel grounded.
As far as the comics and storytelling go, those are things I was able to put channel my addictive personality into instead of substance abuse. I am a HUGE Marvel Comics geek. My studio is filled with tons of comics dating all the way back to the early sixties. I read a lot of comics during my first year of sobriety. Their stories of hope and triumph, and the worlds I could allow my mind to escape to, were pivotal in my recovery. That's why the album artwork became so important in helping to tell the story; it became something I wanted to create for people in the music scene.
TWLOHA: There are familiar faces and artists (Producer Kris Crummett and musicians Aaron Gillespie, Kurt Travis, Garret Rapp, and Sam Kohl) connected to this album. How did these collaborations come about and how were their "characters" created?
Andrew: As I was writing the album, which started as one song, then four, and now ten songs, the story and concept just kept evolving. I certainly could have attempted to voice all of the characters, but it would have been nowhere near the same as what it is today. When talking with Kris Crummett about the album, we had tossed around a few names, but none of the ones I landed on. We were first considering people like Jonny Craig or Tilian Pearson. I love those dudes, their talent, and respect them completely, but this was more than just talent. I decided to pick people whose music and lyrics really helped me at some of the most important or darkest points in my life.
Underoath was the first ever "screamo" band I was introduced to. Their song "When The Sun Sleeps" is basically the sole reason I am into this type of music. Working with Aaron Gillespie (original Underoath drummer) was a no-brainer, and not to mention that Aaron and my values match up pretty well. His character (Mizuchi) is a close friend of the protagonist in the album and helps to offer another point of view.
Kurt Travis (former lead singer of Dance Gavin Dance) was chosen as the narrator of the story. His character (Katsuben) opens the album and sets the stage—he also helps close the curtains as well. Kurt's work with Dance Gavin Dance will always be close to my heart. Those albums came out when I was having some of the wildest times in my life and they basically voiced all the troubles and happiness I was experiencing, so who better to have narrate a story that I had creative control over?
Dealing with my faults and coming to terms with all of my actions and their outcomes during that time in my life is so important to who I am now. The choice of Sam Kohl (former lead singer of Sea In The Sky) to voice the close friend (Susanoto) of the protagonist represents a little bit more of my current grounded and fun side. His work with Sea In The Sky is something I was listening to a lot while writing this album, and his character helps to provide another point of view in the story.
Garret Rapp (of The Color Morale) has been amazing to work with and I cannot wait to continue working with him in the future. His character (Ninjen) serves as a mentor to Tsukuyo. This was chosen because of his wisdom in helping others. His work with The Color Morale is second to none. There are countless people that his music and lyrics have saved. People will cling to his words forever. I aspire to be more like him and to continue to help make this world a better place. He also helped to make this whole process so much more enjoyable.
Each person's character, with their personalities injected through their voices, really helps breathe life into the conceptual/musical aspect of this record. And this all brings us back to Kris Crummett. He and I worked hard to make sure that all of the tones and guitars sounded just right and helped convey the right feelings at the right moments. (I think we really nailed it and I can't wait for everyone to experience what we created.)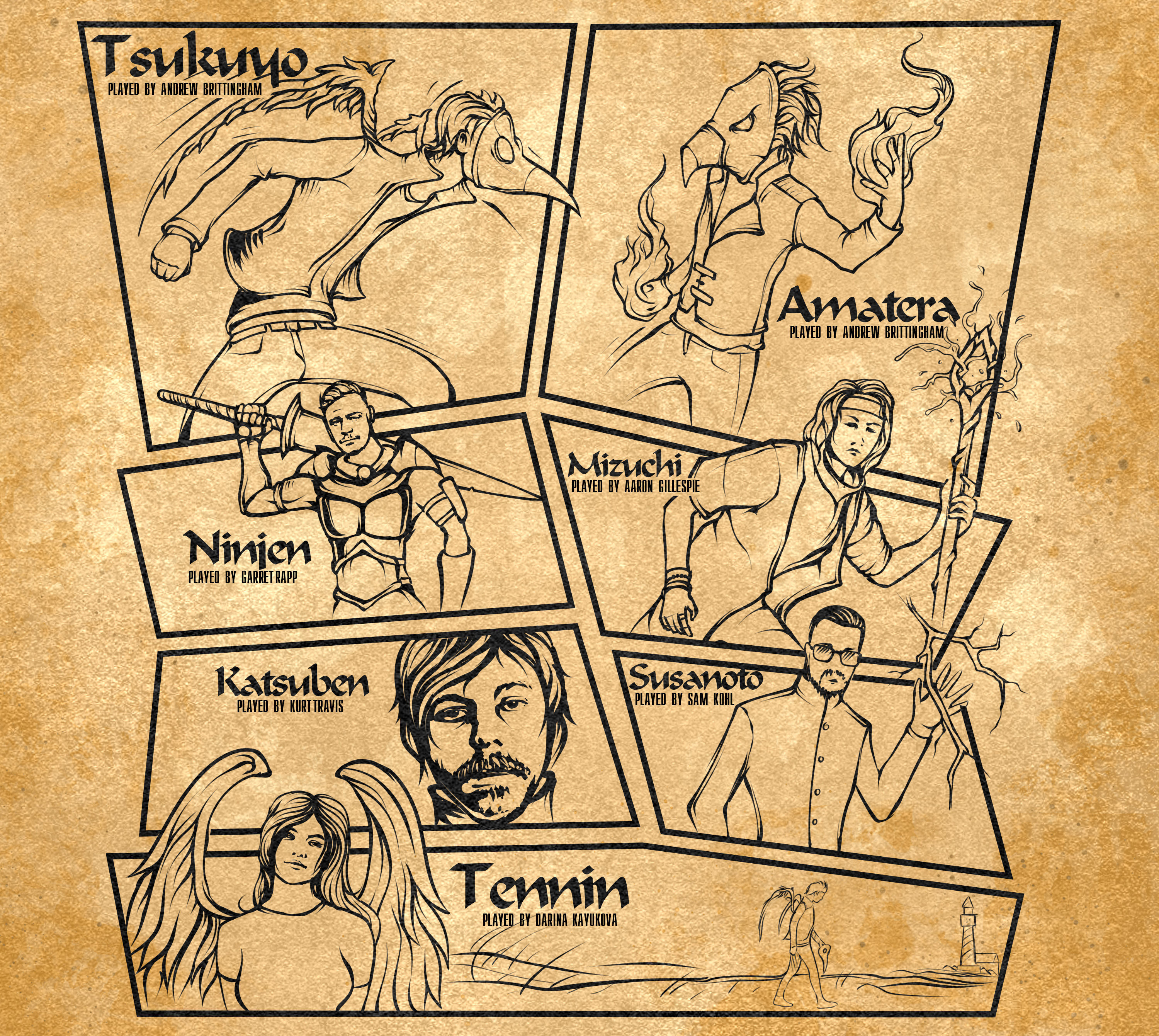 TWLOHA: Are there any lyrics in particular that shine a light on your real-life struggles with mental health?
Andrew: I've already mentioned some, but a few more that really do come from a song called  "Contrition." The song really sums up how I felt at my lowest point, but the chorus dictates my triumph.
"Losing balance,
fighting this situation,
finding myself in what I labeled a mission"
It's not easy to find your way back to the light again. You will lose balance, you'll have to fight, it won't be anywhere near easy, but you can find yourself again; no matter how low you are.
TWLOHA: Are there plans to translate this story to other mediums like comics or live shows?
Andrew: I don't believe live shows are in the cards at the moment. Writing is really where it's at for me right now, continuing the story. The next album is already in the works currently! As far as other mediums, a comic is actually a massive possibility. I have been in talks with James Pascoe, who has done work for both Marvel Comics and DC Comics. I really hope it becomes a reality.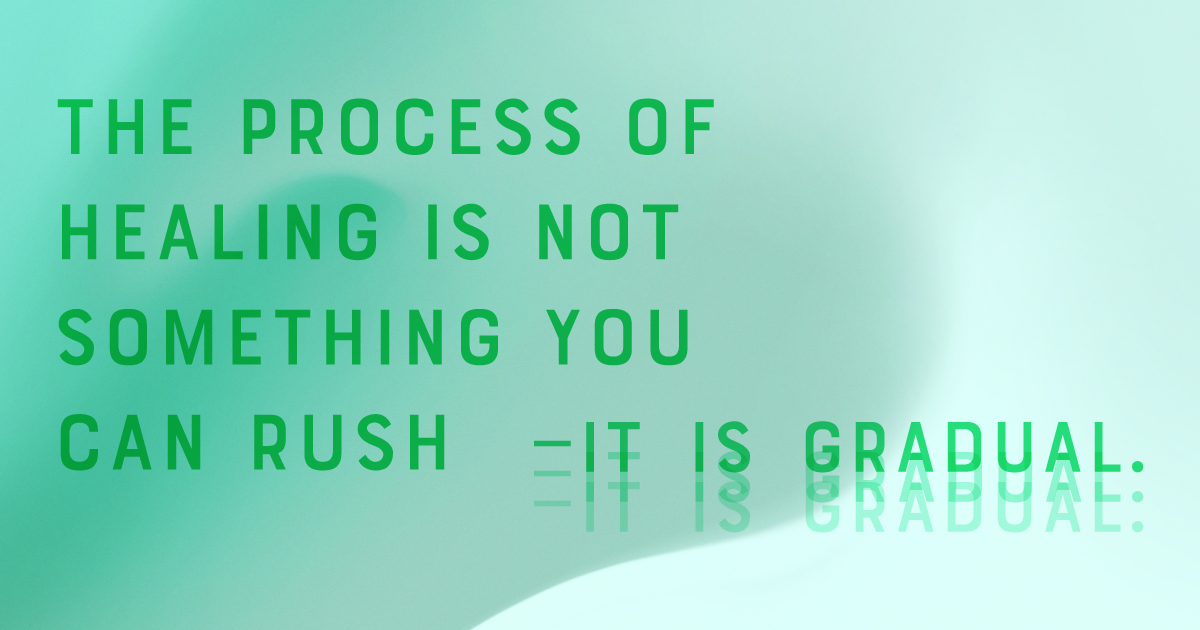 TWLOHA: For those of our readers who might be struggling, what's one piece of wisdom you would offer them?
Andrew: Find your GRAVITY. Gradually Remain Attentive, Vigilant, and Intuitive Towards Yourself. The process of healing is not something you can rush—it is gradual. If you are hurting then it is okay to be selfish and take care of yourself. Recognize the help you may need, make it a priority, and don't lose sight that things can and will get better. Most importantly: know that it may be necessary to remove things that you love and enjoy from your life for a while. It doesn't mean that it won't hurt, but it also doesn't mean that those things cannot return one day; they will when you're ready. Be excited for that. And when they do return, share it with the whole world. They deserve to hear it.