"Look at the positive," they say.
"You just have to change your mindset."
"Why can't you be happy?"
These are some of the things people say to those with depression that are not at all helpful. Every time someone would say something like this to me, it felt as if they were implying that I wasn't trying to get better or that I didn't want to be happy.
It's like someone having the flu and people telling them to not have a fever or a cough. It is not something they can control at all. And with depression, we can't control how we feel sometimes.
Throughout my struggle with depression, there have been many ups and downs, during which there have been many questions asked and comments made by others that were flat-out unhelpful and even hurtful. While they were most likely said with good intentions, it showed just how difficult it is for those without depression or mental health challenges to understand.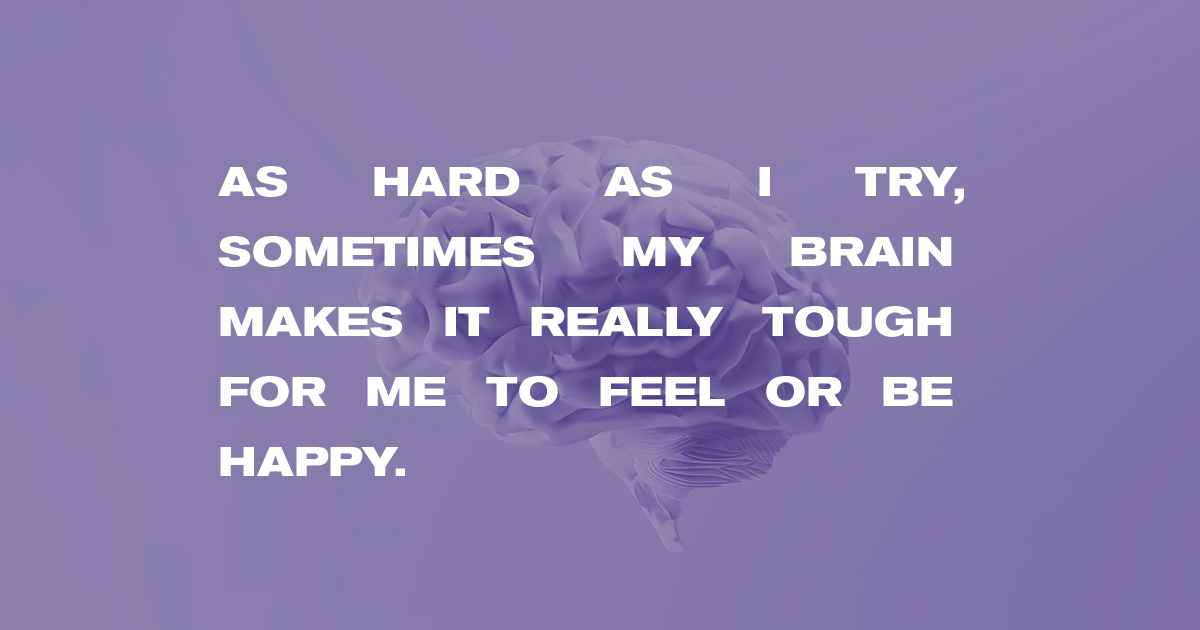 The hardest for me was when people would ask what was so wrong in my life for me to be depressed about or say that there was nothing bad enough for me to feel how I was feeling. My life is pretty good.
I am lucky to have what I have, but as hard as I try, sometimes my brain makes it really tough for me to feel or be happy. And the thing is, if I knew what was causing me sadness, I would have fixed the problem a long time ago.
So, if you ever come in contact with someone who has depression, please listen and talk to them with empathy. Chances are they are fighting just to function, so be patient and support them when they share or ask for help. It is hard living each day sad and hopeless, it takes a toll, and it might seem like we're not trying to get better—but it is difficult to get better when you can barely function.
Yes, recovering from depression is possible, but it takes a lot of time and work. So if you are supporting someone with depression, remind them that there is a light at the end of the tunnel and you are there to listen and help them through it.
---
Depression has a way of making us feel incredibly isolated. We're here to remind you of the truth that you are not alone. We encourage you to use TWLOHA's FIND HELP Tool to locate professional help and to read more stories like this one here. If you reside outside of the US, please browse our growing International Resources database. You can also text TWLOHA to 741741 to be connected for free, 24/7 to a trained Crisis Text Line counselor. If it's encouragement or a listening ear that you need, email our team at [email protected].