This piece was originally posted here on Medium.
I'm going on week three of being in a total depressive funk, which seems like a cosmic joke as it was only at the end of February that I was asking myself if depression remission is a thing that happens, because, at the time, I felt totally fine.
It's serious business for me to feel totally fine, and I thought it was serious back then when I thought I had gone into some sort of depression remission.
It's not usual or regular for me to feel totally fine, and so something felt…off… like I was just waiting for the other shoe to drop me back to where I was before, and lo, that shoe has dropped.
Yesterday was the first day that I had trouble getting out of bed.
The alarm went off and I snoozed and snoozed the thing, getting up over an hour later than I usually do, only to lay down on the couch in our living room and spend most of the day listlessly trying to watch TV, but I couldn't even do that because I would either completely space out or just fall asleep.
Today, it was even harder to get out of bed, and I've spent the morning reading, not even wanting to bother turning on the TV because I feel like there's no point, that I won't absorb anything anyway, so why not read a book I've read a million times before, just to pass the time.
That's what I feel like when I'm in the depths of depression — that everything I do is meaningless — that all I am doing is passing time, waiting for it all to be over.
You know, waiting for life to be over.
Because depression is more than just the thief of joy — it can take your very life.
Depression lies to me, making me believe my life is worthless.
That's the hardest thing about depression that I struggle with, that I think all of us depressives struggle with the most — that it's a liar, and it tells us terrible things about ourselves to ourselves, making us believe them.
Things like:
I'm worthless.
I have nothing to offer.
I'm a burden on my friends and family.
It would be better if I were just not here anymore.
Depressive lies start to spiral into suicidal thoughts, which then lead me to panic.
I imagine it's what drowning feels like, only mentally.
You start to sink under the waves of darkness and then suddenly realize that you want to fight for your life, so you start surging for the surface, choking and flailing your way along until you find yourself back from the edge of danger.
Thankfully, I've always been able to find my way back from the edge, but I wonder in times like these whether I will always be so lucky.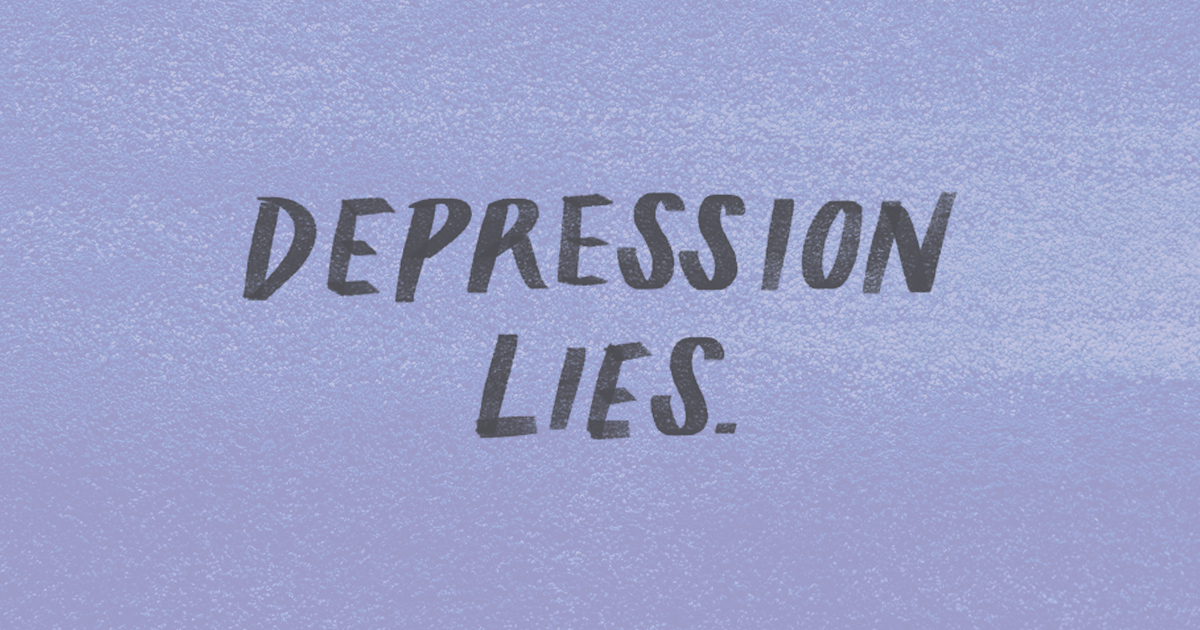 Depression steals joy, but it also steals time.
Depression steals time in my life that I would otherwise use creatively, to write, to read, to grow.
It's nearly impossible for me to be sitting here getting these words out of my fingers onto the screen — I've nodded off at least twice, I keep deleting things and re-writing them, not knowing what to say because I feel like it's the same old story, told for the billionth time by the millionth person.
Days go by and all feel the same because they are the same.
When nothing new is created, a day is wasted.
It's something I've felt for years, and it's something I feel even more acutely when I am not creating because I am stuck in a dark hole of depression, feeling like I'm without a good word to say.
Depression steals my words from me.
When I am this way, it's hard to know what to say.
Hey, I'm depressed again.
Who cares, right?
It's a tale as old as time, and who am I to tell it?
Who am I to tell any stories, she who never edits anything to completion, she who calls herself a writer and then goes days without picking up a pen or putting fingers to the keyboard to nurture herself?
Who do you think you are? Depression asks.
I'm just this girl trying to hold on.
I'm just this girl who fancies herself a writer who doesn't write regularly, who is bursting with words and ideas but feels blocked up and too zoned out to make anything worth reading.
So I stay away from the page, and then I feel worse.
It gets darker when I don't tell my stories, even if they're the same old stories that everyone is sick of reading.
But I'm sick of this darkness, so I come here anyway, looking for some light.
I tell myself if I keep writing anyway, even if depression is the only thing I can write about right now, at least I can still write.
At least I can still do the thing I am supposed to be doing.
The only thing that makes me feel like I'm actively clawing my way out of the darkness.
Because if I can't do at least this, I don't know who I am anymore.
Depression is the thief of me.
But I can't let it take this.