Ten years ago, TWLOHA came into existence as a story that invited people to speak and to be heard, to seek help and to help others, and to live this life together. This month we're looking back on the last decade and sharing some of our favorite blog posts from TWLOHA's history along the way. Originally published on February 2, 2016.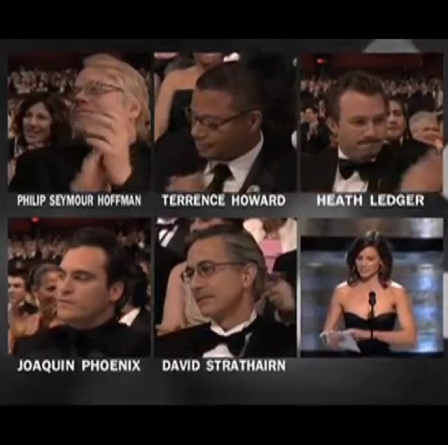 The image above is from the 2006 Oscars. These were the five nominees for Best Actor. We are without two of them tonight. Heath Ledger died in 2008 and Philip Seymour Hoffman died today, both brilliant artists gone too soon, both fathers and sons and brothers and friends, both lives taken by drug overdoses. If you want to look closer, Joaquin Phoenix lost his brother River to a drug overdose in 1993. Beyond that, Joaquin was nominated for his role in Walk the Line. He played Johnny Cash, the musical legend who, in real life, struggled for many years with drug addiction.
These famous names represent millions less known, millions of stories cut short, families with so much forever missing. Children shouldn't grow up without parents and parents shouldn't have to bury their children.
This is what i've come to believe: There is much at stake. There are lives in the balance and ripples that push on for decades. Addiction is an awful beast to beat. It's never easy and it's never over and it will be a fight renewed each morning. But it's possible. i think of my uncle and my buddy Denny and so many people i've met on the road over the last eight years. Their lives are undeniable evidence that it's possible to change, that it's worth it to try and to keep trying, worth it to fight and keep fighting. Because this life is worth living. Because you are loved and made to be loved and made to give love and to experience a thousand wonderful things.
We're all in this together. It's okay to be honest. It's okay to ask for help. It's okay to say you're stuck, or that you're haunted or that you can't begin to let go. We can all relate to those things. Screw the stigma that says otherwise. Break the silence and break the cycle, for you are more than just your pain. You are not alone. And people need other people.
(Image via oscarpredictions)