I turned to alcohol and drugs when I was young, lost, and struggling to understand myself and where I fit in the world.
In my early years, I was always a timid, sensitive kid and then when I started school I began to struggle. Unbeknownst to me, I had dyslexia. But it was at a time when dyslexia wasn't fully recognised and I didn't understand why I found everything so difficult when other kids were doing so well. I knew I was capable but not being able to learn in the same textbook way slowly eroded my self-esteem and I began acting out through frustration. I adopted the persona of the clown and the naughty kid that really wasn't me, but it got attention and made me popular with my peers.
When I was 13, I was introduced to a friend group outside of school that was smoking and using drugs and it felt like a natural progression for this persona I had adopted. It felt good to be a part of something. For the first time, I was comfortable in my own skin and part of a group of boys that felt, at the time, like brothers. Drugs and alcohol became intertwined in my perception of who I was. They gave me a great sense of relief and allowed me to switch my brain off or at least slow it down for a bit. At that time, it all felt manageable and fun but then it quickly escalated, and it wasn't long before I was expelled from my school for reckless behaviour (I was rebelling against any authority I could).
By 16, it had gotten worse. My mum took me to a rehabilitation centre after overhearing a conversation and realising I had been using hard drugs. I remember them assessing and telling me I was one of the worst cases they had seen. Still, I was in unbelievable denial about the situation and 100% not ready to accept it. I just thought I was doing what all teenagers did, and so I rejected their concerns and refused help. Ultimately, the reality of my parents finding out and trying to help and protect me drove me out of the house and further into the escapism of drugs.
It wasn't until I tried to stop and couldn't that I finally realised I might have a problem.
I got into trouble with the police and was facing prosecution and as much as I had this persona I wanted to uphold, the reality of going to prison was sobering and I knew I wanted to change. This wasn't the person I wanted to be nor who I felt I was deep down. But I couldn't stop.
This realisation thrust me onto a dizzying roller-coaster where the addiction got worse with inconsistent periods of sobriety and then intense relapses and benders. All of a sudden it went from a fun escape to something so self-destructive and damaging. The harder I tried to get clean, the worse it would become. It was a race to the bottom.
One evening, I was attacked by eight people when leaving a club. I lost all my teeth, broke my eye socket, and smashed my skull. As a result of the injuries, I struggled to eat or drink, which triggered an alarming escalation. I was drinking to oblivion trying to escape the trauma of that attack and the pain of not being able to stop myself.
In rehab, they always say there needs to be a rock bottom. That moment was mine.
With the support of my mum and girlfriend, I finally admitted I needed and wanted help.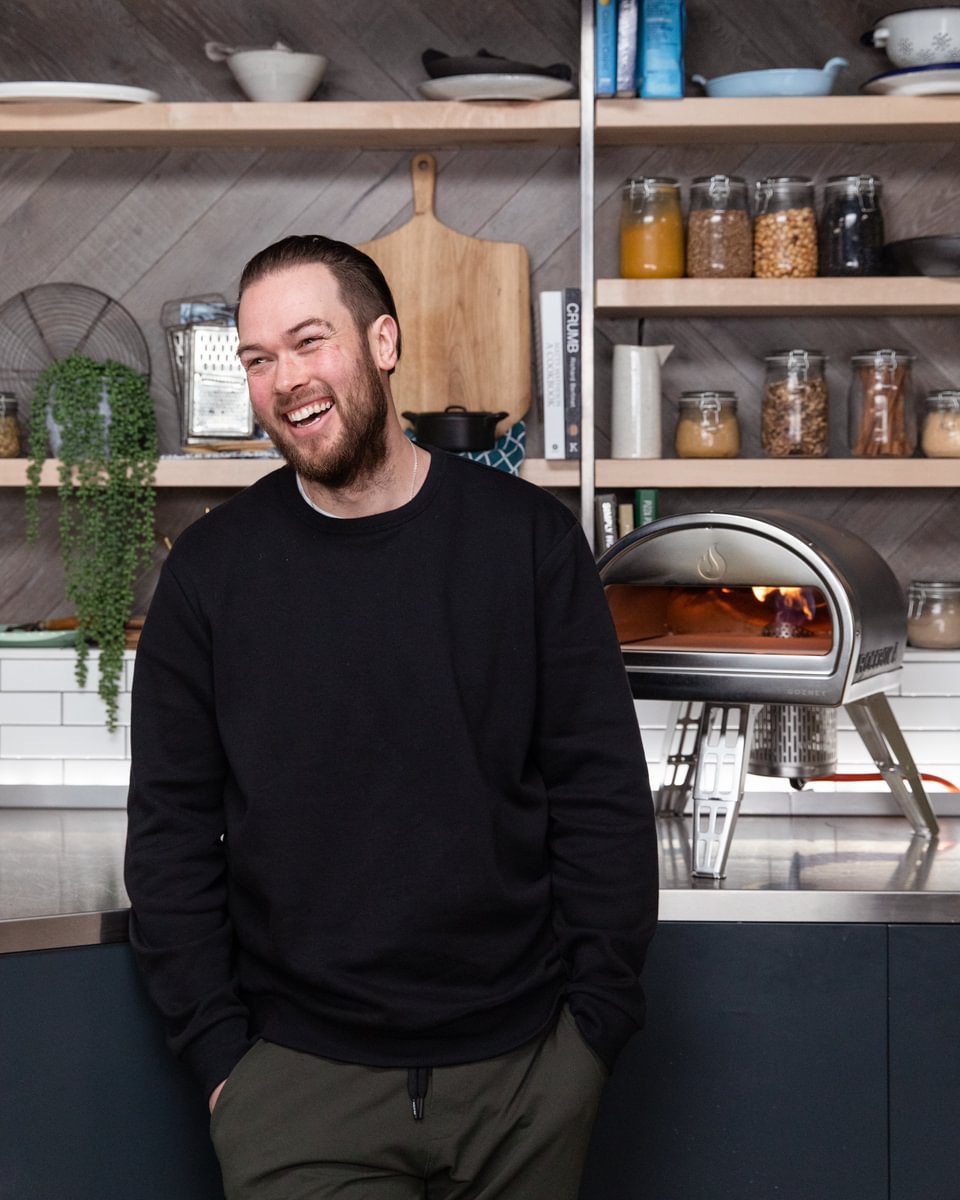 We found a rehabilitation centre in South Africa that focused on addressing the deep-rooted causes of my addiction and healing them. Essentially re-wiring those ingrained responses. Even then, my inner addict tried to sabotage me. I was petrified. But beneath the fear, I think I knew something had to change and that I was capable of it.
My recovery journey was incredibly hard but my life was instantly better for it.
In rehab, a lot of the chaos was calmed. I was blessed with a counselor named Oliver who helped me flourish, helped me unearth the severity of my addiction, and accept the damage it had caused. He changed my perspective and allowed me to be vulnerable. He changed my life.
Leaving treatment and returning home at 21 and sober was challenging. I felt like I was the only 21-year-old who didn't drink—all my friends were out at university discovering clubbing whereas I was living with my parents and recovering. And although I didn't want my sobriety to define or stop me from hanging out with my friends, I was struggling to be in social situations where everyone was drinking. 
So, I threw myself into cooking. There was something in the ritual of it. I could lose myself in it. One night, I had my mates over for dinner and we made pizza. Unlike other dishes or meals, everyone rolled up their sleeves and got involved. I witnessed this sense of community and connection. It was special.
Feeling inspired, I began building my own brick pizza oven by hand. Constructing the oven and the experience of hosting those pizza nights gave me a purpose and a safe space to reconnect with loved ones. I don't think anyone at the time really knew how much that oven meant to me. All my mates started asking me to build them one and I became mesmerised by the ritual, determined to build the best one I could. Through this, I rediscovered my love for design, coupled with my drive for others to experience what I had. That's how Gozney was born.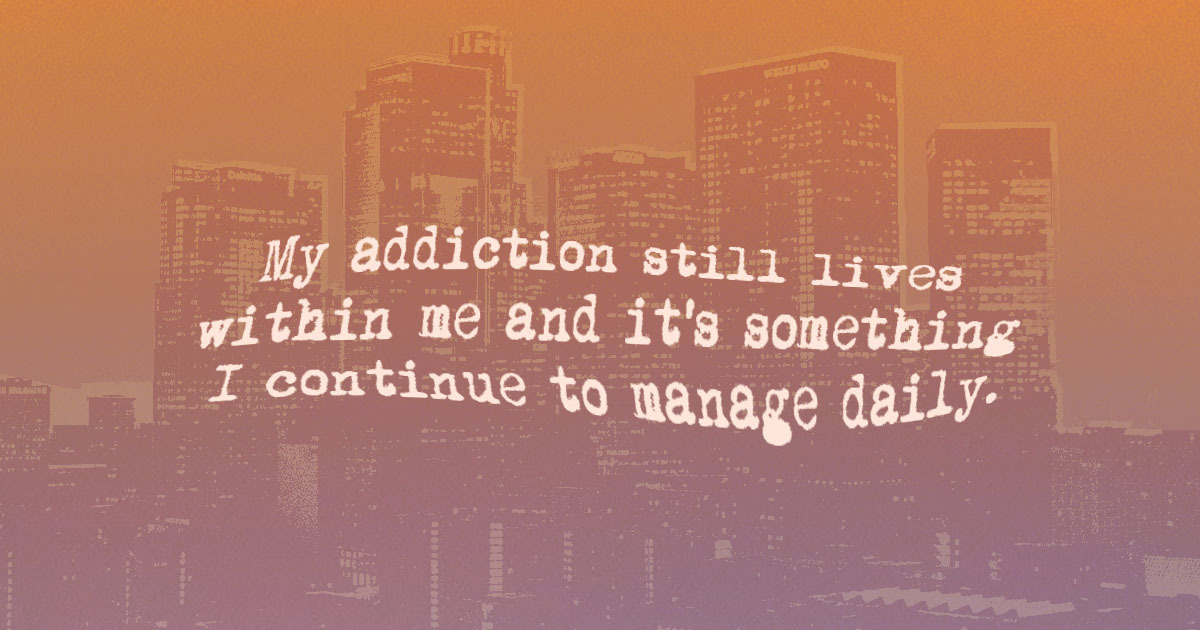 We've done some incredible things since. I've built a business beyond my wildest dreams—all with the aim of bringing that experience to as many people as possible. I know first-hand that cooking with fire can not only change how people create food but how they live. And for some, what they become.
My addiction still lives within me and it's something I continue to manage daily. Although my fuel is no longer drugs or alcohol, my addictive tendencies manifest themselves in other forms such as work. Today, the hardest thing for me is maintaining balance and it's something I know I'm going to have to keep working on. But I now know who I am, who I want to be, what's important to me, and what impression I want to have on the world.
Through it all, I remind myself that even when all feels lost, hope remains. 
---
Here at TWLOHA, we know the power that sharing stories has to help others know that hope and help are real. So we love that @TomGozney, the founder of @Gozney, doesn't shy away from talking about his mental health journey which includes addiction and recovery.
To celebrate 15 years of sobriety, the company is launching the Tom Gozney Signature Edition Roccbox pizza oven. A portion of each sale will be donated to support TWLOHA's mission. 
---
You deserve love and a safe place to begin, continue, or restart your journey toward healing. We encourage you to use TWLOHA's FIND HELP Tool to locate professional help and to read more stories like this one here. If you reside outside of the US, please browse our growing International Resources database. You can also text TWLOHA to 741741 to be connected for free, 24/7 to a trained Crisis Text Line counselor. If it's encouragement or a listening ear that you need, email our team at [email protected].