"You're not serious," I mumbled, eyes glued to my shoes.
Heather, the intake specialist, sat directly across from me, a soft expression on her face.
"I am serious. I think this program would benefit you immensely," she said.
"Look, I'm not even supposed to be here. I just came to make my family feel better… I'm fine, they just needed to know that," I stammered. She nodded.
I'm sure I sounded like hundreds of other girls that have sat in her office, on her couch, rationalizing, bargaining, pleading. The space in her office seemed to be getting smaller by the second as I sunk deeper into the couch, wishing desperately to be swallowed whole by the cushions beneath me.
What Heather, the counselor and intake specialist, was suggesting was that I be admitted into an "Intensive Outpatient Program" for treatment for an eating disorder.
Three hours.
Four nights a week.
Group and individual therapy sessions.
Dinners included.
The only thing I wanted less than treatment for my eating disorder was treatment for my eating disorder with other people. I couldn't imagine the horror, the humiliation of it all. My eating disorder was exactly that: mine. It lived in the internal places reserved for me and me alone. The deepest, darkest, most private places.
Except, it didn't anymore.
My eating disorder no longer lived in the places where only I noticed its existence, it had begun to leak into places I never intended it to go: my relationships, my physical and mental health, my dreams for the future. It had slowly consumed so much that I felt like little more than a sliver of myself sitting there on Heather's couch.
Eating disorders are jealous like that, I guess.
It didn't have to be that way though. I was being offered a way to heal, a way to find life beyond counting every single calorie and obsessing over a number on a scale. Here was a chance for a life beyond an eating disorder.
"Okay," I told Heather, "I'll do it."
That next week I would be placed into a cohort with eight other girls, all seeking that same life beyond an eating disorder. All together in pursuit of freedom. The months that followed were some of the most challenging and most beautifully rich times filled with laughter and tears, hope and frustration, moments of courage and moments of fear.
Healing is messy like that, I guess. But I wasn't alone. And sometimes that was the scariest part.
No longer was I able to hide or ignore the struggles, the anxieties, the pain I was experiencing, or the harmful ways I was coping with it. No longer was I able to ignore the effect it had on my life. Here, surrounded by others who understood, who listened to my story and refused to let me hide, I began to heal.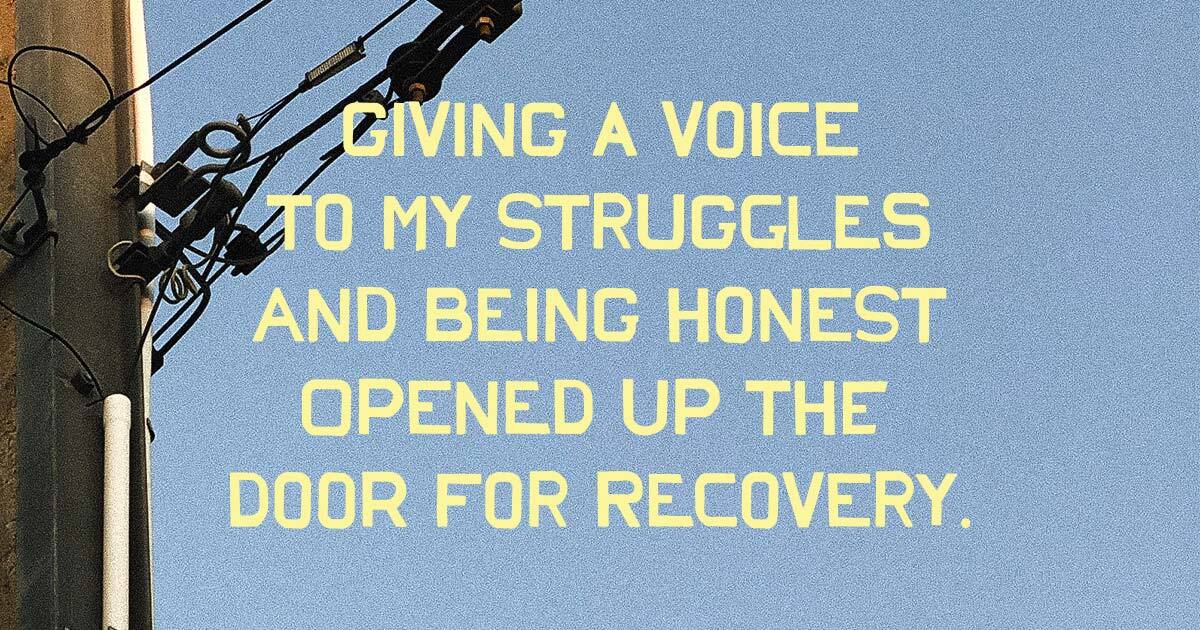 I began to see how giving a voice to my struggles and being honest opened up the door for recovery. I learned to celebrate my victories and navigate challenges with the support of people who were on a similar journey. I learned to treat that journey—with all its ups and downs—with grace and compassion. Here, I learned that healing happens together, in the raw and messy places of our hearts and our stories.
I am writing this now, two years out of treatment, because healing continues to happen together. I am sharing my story because of so many others who have shared their stories with me, who have given me the honor and privilege to be a part of their own journeys and I want to give you that honor, too.
I am writing to you, dearest reader, to say that there is hope. That healing and recovery are possible. That there are people who deeply desire to walk alongside you. That you don't have to go it alone.
---
You are more than a number on a scale or a measuring tape. You are human. Messy and whole, capable of so many good things, regardless of your body's shape. We encourage you to use TWLOHA's FIND HELP Tool to locate professional help and to read more stories like this one here. If you reside outside of the US, please browse our growing International Resources database. You can also text TWLOHA to 741741 to be connected for free, 24/7 to a trained Crisis Text Line counselor. If it's encouragement or a listening ear that you need, email our team at [email protected].