---
HEAVY & LIGHT Official Merch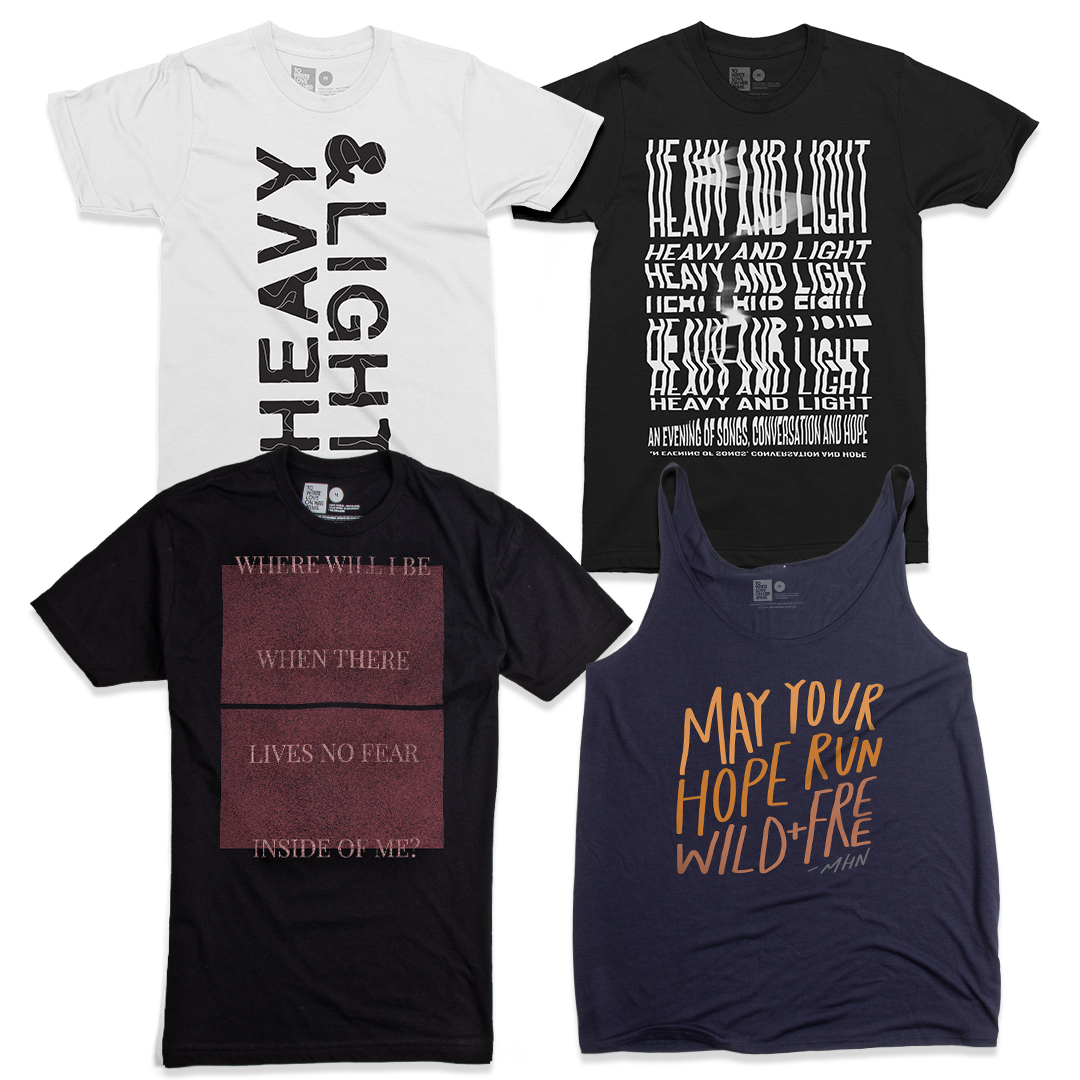 Even if you weren't in the room, you can still purchase merch from this year's event! Visit the Online Store to get one or both of our official HEAVY & LIGHT 2019 shirts, the exclusive Morgan Harper Nichols design (available as a shirt, v-neck, and tank), or the SWIMM shirt.
---
Connect to Help
TWLOHA believes in the power of hope and the importance of help.
No matter what you're facing, you deserve to be connected to help. We want you to know that people have been where you are now. Things can get better. Healing is possible.
Whether you are searching for yourself, a friend/family member, or you simply want to be aware of what is available locally, we invite you to use the FIND HELP Tool to search for options in the U.S. or to visit our collection of international resources.