After two years of faithful attendance to my Friday morning therapy sessions, we had to concede that traditional talk therapy wasn't yielding the results we wanted to see. I was fortunate enough to find a wonderful therapist, but slogging through my trauma week after week was leaving me an anxious mess. When the ambulance carted me off to the emergency room after expressing suicidal ideation, my husband and care team agreed that something more drastic was necessary. The social worker sent me home where my husband proposed that we get a dog as a last-ditch effort to inspire me with a will to live.
A new canine companion might not seem like the obvious choice for someone who can barely take care of herself, but it was all he had. My husband was desperate to see me improve, to lessen the intensity of my flashbacks and lower my overall anxiety about, well, life. We made the decision that our new dog would be trained as my service companion, in hopes that she would help me to rejoin the land of the living. I dreamed about the day I would feel capable of going to the grocery store by myself. I wanted to do all of the everyday things that I had taken for granted before trauma ran over me like a reckless driver.
Cricket was the balm for my soul that I never knew I needed.
Working with her each morning gave me a routine and a rhythm that steadied my days. Six months into training her, I was finally starting to reclaim the simple things that trauma had taken from me. With her by my side, I was confident enough to brave not just the grocery store but the mall. I took on full-time work and she curled up beneath my desk, ready and waiting for the moments when I would need her the most.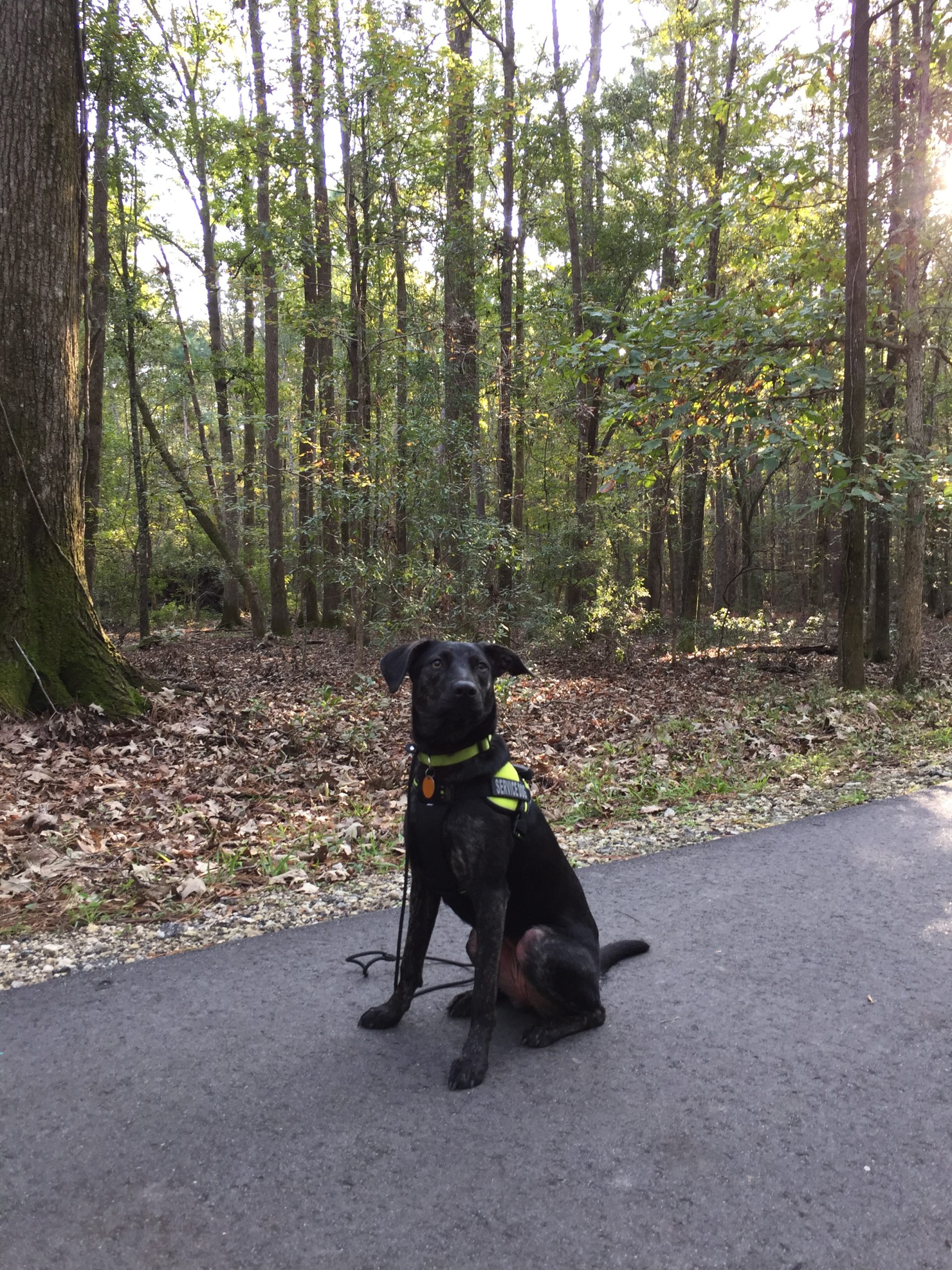 I wish I could say that having my four-legged friend eliminated my Post-Traumatic Stress Disorder, but that would be an exaggeration. Instead, she taught me something real about hope and healing that made me feel as though I could and wanted to confront the demons that haunted me. Cricket kept other people from getting too close in the checkout line and when we browsed the aisles. She interrupted my panic attacks and grounded me in reality. My service dog provided the day-to-day help I needed to confront my mental illness and gave me hope that I could once again reclaim an independent life.
When I struggled to rely on the people around me, she was there in a tangible way. By forging a connection with her first, I was able to revisit my relationship with the people around me. The truth is that we need others to speak into our lives, and I will forever be grateful for the people who stood by my side as I struggled to process my trauma: my husband, my mother, my therapist, and countless others. Cricket gave me some of my autonomy back, the very thing that had been stolen from me. I could now rely on people simply because I wanted to instead of feeling like I had no other choice.
While PTSD will likely be a constant companion, I have learned that I can navigate this world with confidence again. My trauma does not have to prevent me from living a full and satisfying life. Trauma does not have the final say in whether I will heal from what I have been through. Cricket taught me that hope is everlasting—but sometimes you have to think outside of the box to find what works for you.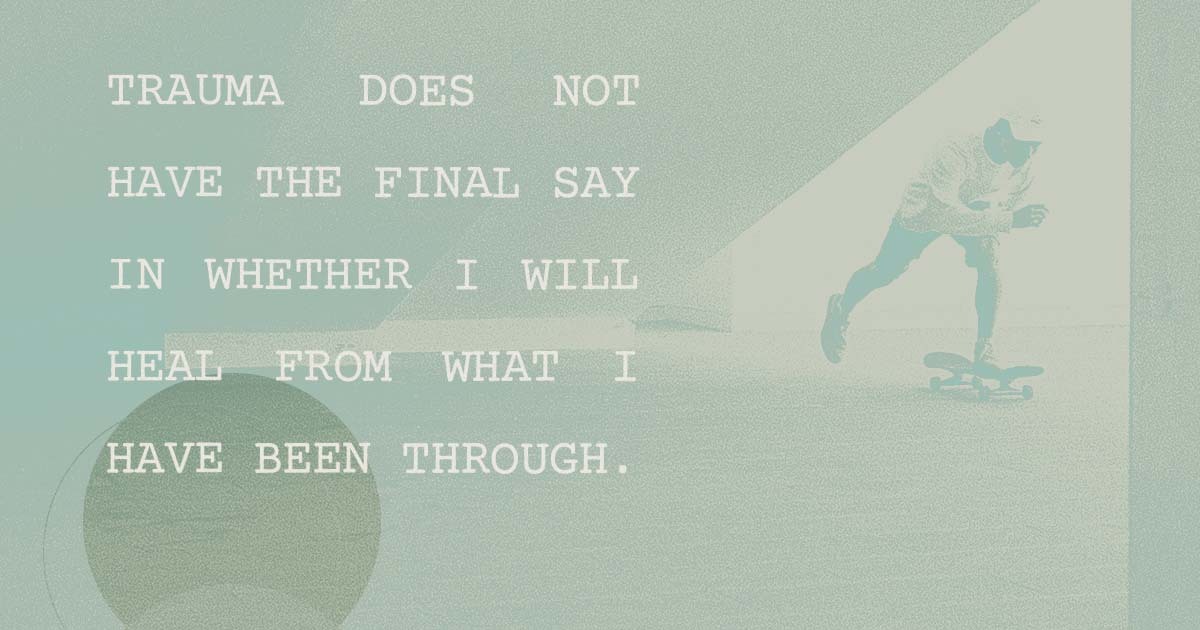 ---
You are not weak for wanting or needing support. If you're seeking professional help, we encourage you to use TWLOHA's FIND HELP Tool. If you reside outside of the US, please browse our growing International Resources database. You can also text TWLOHA to 741741 to be connected for free, 24/7 to a trained Crisis Text Line counselor. If it's encouragement or a listening ear that you need, email our team at [email protected].