When I first decided to stop drinking, I had just got home from a "vacation" in New York City. If you look at the pictures I posted online, it looks like I had a blast—and that is straight-up false. The trip was rough. I was broken. I was broken well before the trip but something in me shifted and I just knew I no longer wanted to feel how I was feeling (and had been feeling for years prior).
My alcohol consumption was not "normal." I had my first alcoholic drink at the age of 13, and to be honest, once I started I never really stopped. I drank all through high school and then obviously (but why obviously?) in college. I could always make an excuse for myself in my early twenties because every single person I knew and surrounded myself with was doing the same exact thing. We were trying to figure stuff out, have fun, and live. We had anxieties and fears about the future, so we all chugged beers until those things "disappeared."
I thought it was all rather normal. It's what I've been surrounded by my whole life. My family was always throwing parties where everyone was "having fun" through drinking. I come from a family chock full of addiction. They are the type of people who throw a "Sweet 16" birthday party and include a keg. My father died from an overdose in May 1995. He was 32 years old; I was five and my sister was eight. My mother still struggles with substance abuse and I have several cousins who are in recovery.
As I crept into my late twenties, it got harder to make excuses. The hangovers were increasingly worse. I was blacking out more. I would show up late to work or sometimes not show up at all. Still, I saw it as me having fun—although it was becoming anything but fun. The cycle was vicious and the fun parts were becoming overwhelmed by anxiety and guilt—all making for a not-very-pleasant Shannon. I can't tell you the number of times I said, "I'm never drinking again."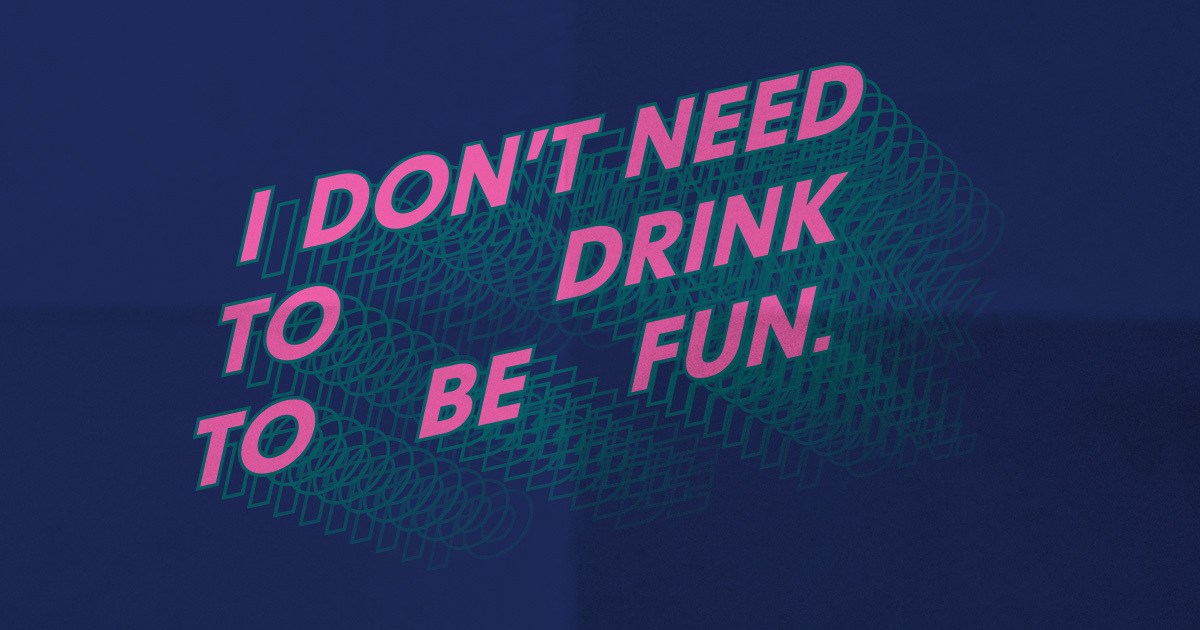 So, there I was on March 1, 2020, sitting in the living room, half-drunk following the plane ride from NYC to my home in Charlotte. Bruises littered my body and I hadn't showered in 48 hours. I failed to recall what happened in The City That Never Sleeps. What I do know was that I had just lost a friend of 10 years because of it. I no longer recognized myself. It was then and there that I decided I didn't want to continue down the same road anymore and it was time for me to ask for help.
With a stubborn heart and a big dose of determination, March 2, 2020, was my first alcohol-free day. The days following were brutal. I've never cried so much or slept so little. The withdrawal symptoms were much more than I expected. But somehow, I maintained and still maintain my recovery.
When I first quit drinking, I was scared. I was scared that I wouldn't be as fun or that I would be faced with the judgment of others. I didn't want to change who I was—but at the same time, I needed to change. Now, after three years of sobriety, I have learned so much and that fear has dissolved. Why? Well, I know the people who are supposed to be in my life and the people who really love me would never judge me—especially for a choice that benefits my well-being and health, a choice that allows me to grow.
I will always be the silly and fun Shannon. I don't know when I convinced myself that I needed alcohol to be that version of myself, but I don't and I never did.
---
You deserve love and a safe place to begin, continue, or restart your journey toward healing. We encourage you to use TWLOHA's FIND HELP Tool to locate professional help and to read more stories like this one here. If you reside outside of the US, please browse our growing International Resources database. You can also text TWLOHA to 741741 to be connected for free, 24/7 to a trained Crisis Text Line counselor. If it's encouragement or a listening ear that you need, email our team at [email protected].