On October 23, 2007, my best friend at the time called me and said four words that I will never forget: "Hilary died at five." I don't remember much else about that phone call, just tears. She was only 16, and one of the sweetest, funniest people I have ever met.
Hilary's death was a turning point in my life. I had struggled with depression, OCD, and anxiety for most of my existence, but I was afraid to tell anyone, except my mom, about it. I worried what other people might think of me. But when Hilary died by suicide, I realized I had to push past that worry and speak up. I wasn't going to let another friend hurt in silence and shame the way she did. So, I started talking about it. I slowly told my friends about my struggles and was met with their acceptance. They were unbelievably understanding, so why was I so fearful? I soon realized that I was not alone. There were millions of people who felt like me, who felt like Hilary did. So many people holding it all in to avoid the possibility of being judged or misunderstood.
Losing Hilary was by far the hardest thing I'd ever experienced in my life, and still is to this day. Being surrounded by supportive family and friends was a big part of what allowed me to make it through, but beyond that, I found therapy through music. No matter what, no matter when, music showed up. It was through my love of music that I learned about TWLOHA for the first time, thanks to a few of my favorite pop-punk bands in high school. In an instant, it become an organization close to my heart, combining the two of the things I found myself most passionate about: suicide prevention and music.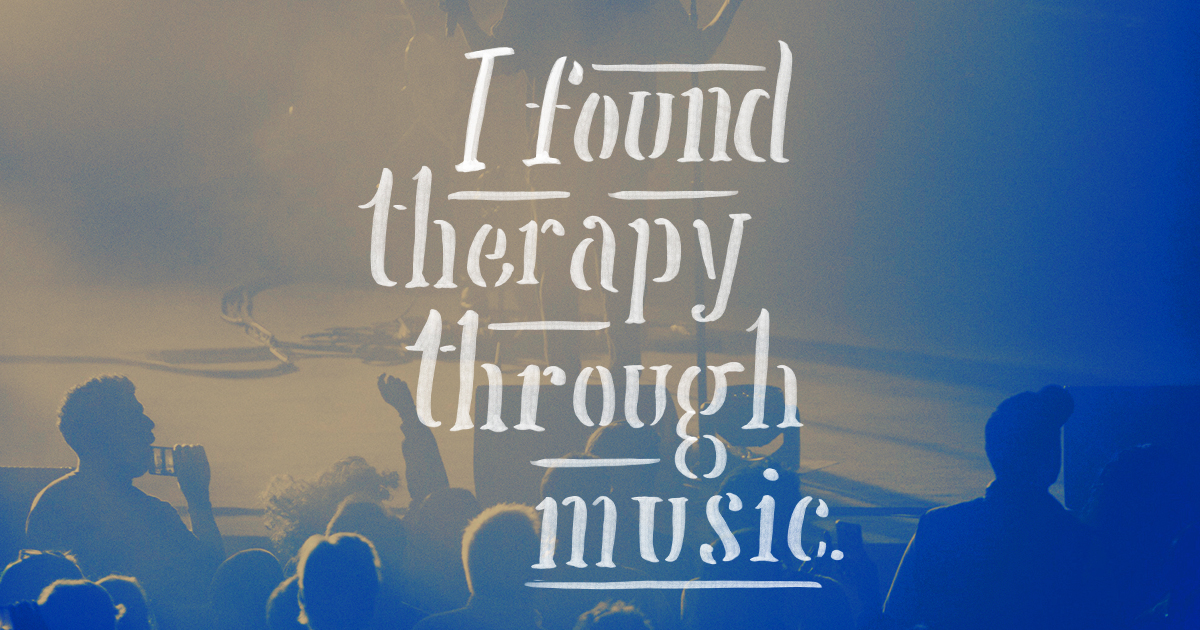 At sixteen, it became a dream of mine to host a suicide prevention benefit concert, using music to heal and bring awareness to something that's seen as taboo. Fast forward 10 years and I was working in the music industry in Nashville. On February 2, 2017, a local police officer, Officer Mumaw, responded to a call of a woman attempting suicide. In the process of saving her life, his was lost. The city of Nashville was devastated. That's when my boss texted me and suggested we make my dream into a reality. Soon, the lineup was set and I was in contact with TWLOHA seeking their guidance and the beginnings of our collaboration for "Live. Life. Love. Concert for Suicide Prevention."
On March 3, 2017, we hosted the very first concert that raised thousands of dollars for hope and help. That night was emotional for me. I was terrified it would be a failure, but it wasn't. I cried at the realization that one of my biggest dreams had come to light and I was able to do something that in a way, honored Hillary, Officer Mumaw, and all of  those people struggling with mental illness.
We're getting ready to host our second annual show. This year, we're partnering with artists like Why Don't We, Dan + Shay, Lauv, and Kim Petras. And while music is key to this event, it's the message that's most important. The message that hope is real and it's OK to not be OK. Whether or not the show sells out, if we reach one person with those words, we can consider it a success. Letting people know that they are not alone in their struggles is what this is all about.
This year's event will be held at Marathon Music Works in Nashville, TN, on December 10, 2018. Tickets are sold out, but you can follow 107.5 The River on Instagram and Twitter for a chance to win!