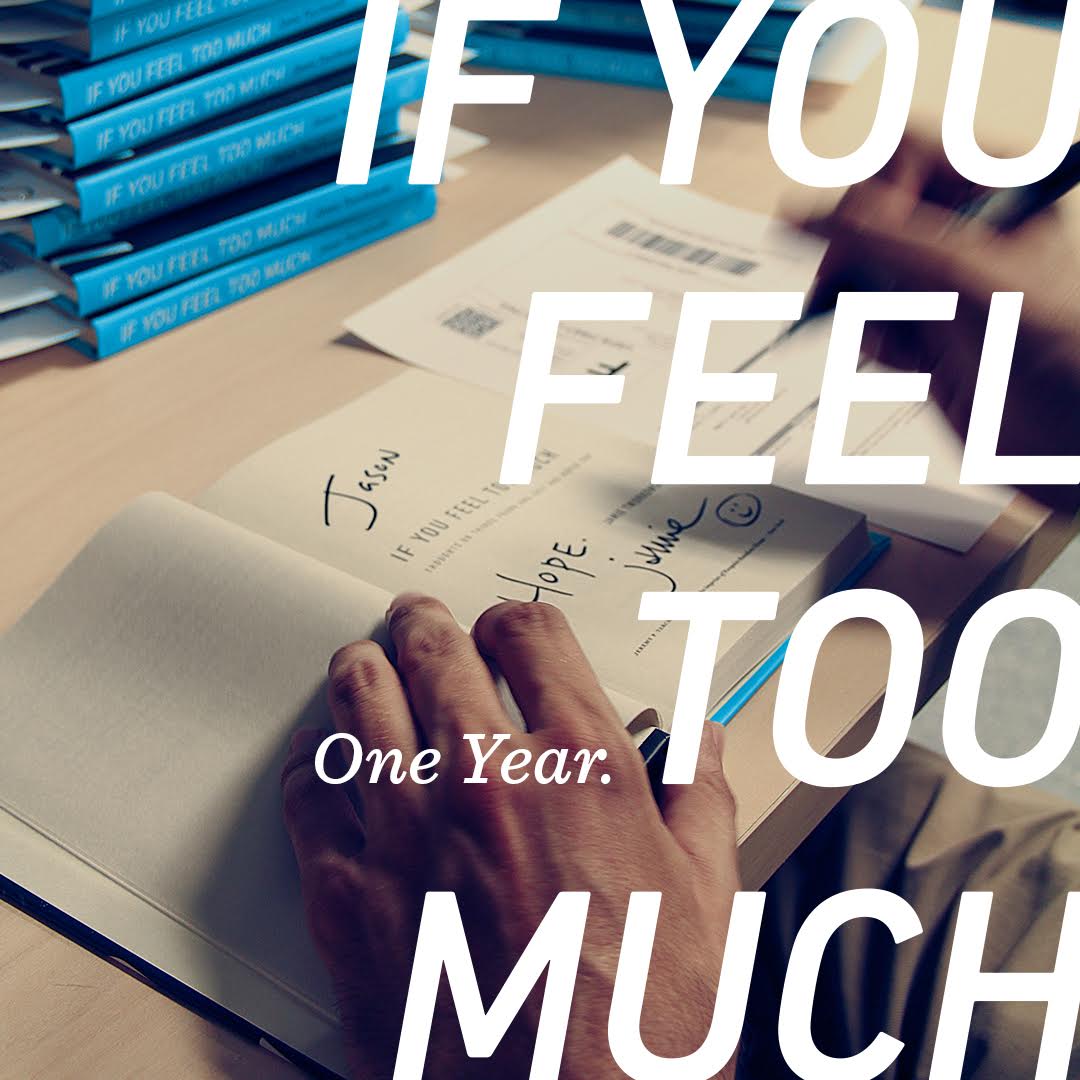 It was one year ago today that If You Feel Too Much was released and the book tour kicked off in New York City. From NYC, the tour headed west to LA and to 18 cities after that. i was at lunch with my best friend Mark in Nashville when i learned that IYFTM had become a New York Times bestseller. i got to share my stories in Toronto and Honolulu and Houston and in my hometown of Melbourne, Florida. All in all, i met more than 2,000 people, folks who shared their stories and reminded me that if you feel too much maybe it's okay to be honest about it, maybe it's okay to ask for help.
The last year has been more than a dream come true. i still smile every time i see photos and comments from folks sharing what the book has meant to them. IYFTM represents my favorite people, places, and memories. It's been a privilege and a joy to be able to share those things.
To celebrate, when you order the book from the TWLOHA Online Store today or tomorrow, every copy will come personalized and signed.