I'm attracted to men.
That single sentence has been a source of anxiety and depression for a large part of my life. I started to recognize those feelings when I was a freshman in college, but looking back, I can now see how that realization, even unconsciously, impacted me as a kid, too. As I grew older and understood what those feelings meant, I developed a sense of shame towards being gay. Why am I this way? Why can't I be someone else? Why me?
Out of fear of being ridiculed or rejected, I decided that no one could ever find out, no one could know. I would deal with it. I would hide it. I would keep it inside.
There's a common saying when it comes to expressing or sharing your sexuality: "coming out of the closet." And well, instead of "coming out," I planned to hide in my closet. Nothing in, nothing out. It would remain untouched, cultivating deprecating feelings and shame.
We all have a closet in some capacity. A place where we can hide things that make us feel weak, susceptible to criticism, and worthless. Some may hide abuse, addiction, depression, self-harm, and so much else. And although these feelings are difficult to endure, hiding them in your closet is comfortable, because opening it requires a lot of effort and vulnerability. It exposes us to judgment, criticism, and disapproval. It gives others the ability to see the things we've often been told to keep to ourselves. And that is a scary thing.
But the more I denied this part of me, the more my closet piled up and threatened to burst open. This "pile-up" took the shape of an intensely isolating anxiety and depression, that overshadowed even the good parts of who I am. I felt alone in my closet. I felt like no one would understand. But what I failed to see beyond the shame and fear, was all the people waiting right outside the door, waiting with open arms and acceptance and support. Because there are people waiting for you. There are people to support you. There are people to accept you. There are people to love you. But first, you have to open the door to see what's on the other side.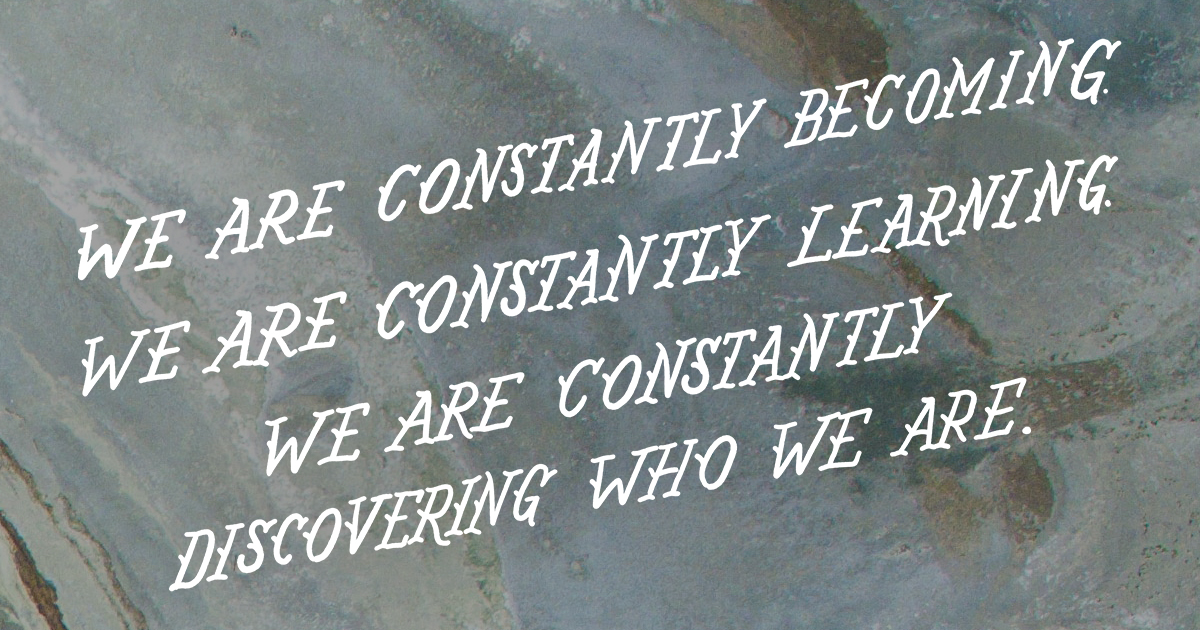 It was two months ago that I decided to open my door, in the company of good friends. I no longer wanted to hide, I wanted people to see me. All of me. It's been a slow and continuous and difficult process, one that requires consistent vulnerability, but the happiness and relief that I've experienced in doing so have given me so much hope.
Coming out is not about simply putting a label on yourself. Coming out is about acceptance. It's about self-love. It's about letting others in. It's about letting others see the beautiful parts that make up who you are. A friend of mine once wrote, "Coming out is not a single declaration, it's a staircase of steps leading to who you are becoming." We are constantly becoming. We are constantly learning. We are constantly discovering who we are. Sexuality is a beautiful thing, but it is not everything. Our closets are not filled with just one or two things. Yes, this is a part of who I am. I can be proud of it. I can express it. I can do whatever I want with it. But it is not all that I am.
I write this to remind you that you are and should be in control of coming out of whatever closet you find yourself in. You control who you invite to see what's inside. You control how much you show and share and release. This is your closet. This is your life. This is your journey. I don't know if there's a "right way" to come out, but I do know that when you do, you will no longer be weighed down by the things once trapped inside. And when that door swings open, the effort and energy you used to keep it closed can be dedicated to living a life that is free of the secrets that are holding you back from being who you truly are. Ultimately, coming out is about living an authentic and honest life. You can find acceptance, love, support, and hope. No more hiding. No more shame. No more fear. Just living with the door open.