This piece discusses the topics of trauma and sexual assault and contains strong language. Please use your discretion.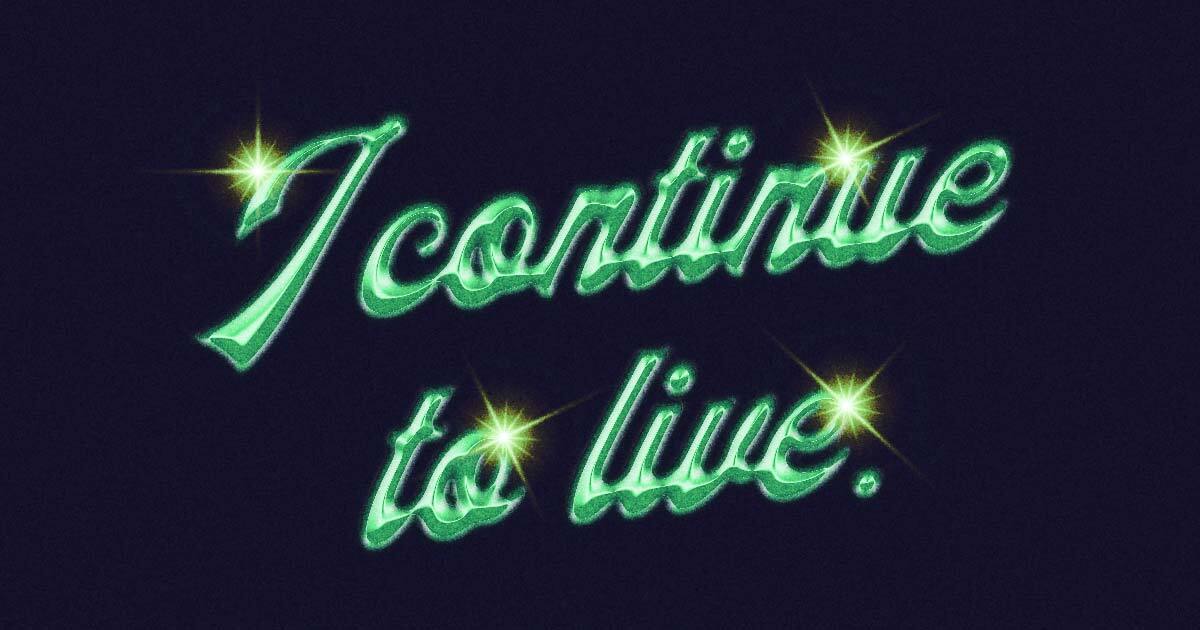 I almost always refrain from writing in the first person. I can expel the things that are inside of me without really claiming them as my own. But this one is too important to put on someone else when really it is me. This one is entirely my own and the essence of it is in every fiber of who I am.
Who I am…
People always bring up those "I" statements, and how you have to use them when describing things that you feel because other people may not feel the same. I see them as more of a way to claim ownership, a way to stomp your foot and say "Hey fuckers, this is me and this is how I feel. I came up with it all by myself." So naturally, "I" statements absolutely terrify me. I avoid them at all costs—except for right now.
Here is my I statement:
I was young, reckless, and on a high-speed train to rock bottom—screaming, drinking, and denying it the whole way down. I never thought this would happen to me, as absolutely cliche as that sounds. I can't believe that the one who was the most active, most progressive, most forward, and most open could suppress the awful memory for two years and encourage others to share their stories at the same time. I am learning not to hate myself for the fact that I couldn't realize it as it was happening. I believed that this was the way it worked, to be a 19-year-old girl in college, this was what I thought to be normal. I drank too much. I will not deny it. And that night, I wanted to blackout. I wanted to feel nothing. I was tired of living in my body. I wanted the chance to forget and have a mind at peace. I don't remember much, and I am not sure if that's a blessing or a curse. I know that what I do remember I wish I could forget and what I don't remember I would give anything to know. What I do know, is that I was raped.
Recently, I rediscovered a quote from author John Green that meant a great deal to me throughout high school:
"That's the thing about pain. It demands to be felt."
My pain was screaming deep inside, from the place where I had shoved it down and attempted to suffocate it for two years. There was too much so I decided that I would feel none of it at all. But just because you don't acknowledge something doesn't mean it isn't there waiting for you… constantly, patiently, and slowly eating away at you. My body could feel it long before my brain was willing to acknowledge it. For years my body carried around the memories that my brain was not ready to face. Serving as a reminder that just because your brain cannot recall everything that has happened does not mean it didn't and that you don't have a right to acknowledge your pain. My body remembers what my brain cannot. The pain I feel is big and intertwined tightly with shame, guilt, and rage. It can be difficult to know which way is up sometimes.
As John wrote, pain demands to be felt. One day it will surface whether you are ready for it or not. Pain asks nothing of you other than for you to allow it space and to feel it for as long as it requires. Once I began to allow and release the pain that I had tried so damn hard to bury, there was no turning back. At times, it consumes me spontaneously and so completely.  But acknowledging it and feeling my way around is the only way through. It's how I live with the reality of what happened. It's how I continue to live.
---
You're more than your pain, more than what happened. You are strong enough to heal from the heavy you carry. We encourage you to use TWLOHA's FIND HELP Tool to locate professional help and to read more stories like this one here. If you reside outside of the US, please browse our growing International Resources database. You can also text TWLOHA to 741741 to be connected for free, 24/7 to a trained Crisis Text Line counselor. If it's encouragement or a listening ear that you need, email our team at info@twloha.com.