It seems important to say that I have struggled with mental health problems off and on for many years of my life. I am finding my way through and my hope is that you will too. This is my lifeline from me to you, you who are struggling to keep going and are getting relentlessly pulled under the weight of depression or anxiety. Here are the things that helped me survive.
Music has a way of putting into words what you are truly feeling when you are unable to formulate the words yourself. Music speaks deep into our souls when we are numb and desperate to feel alive again. Depression has a tendency to steal your voice and leave you scraping for a way to communicate. A song that got me through my most recent bout of depression was "You'll Never Walk Alone" by Gerry and the Pacemakers. The chorus goes, "Walk on through the wind, walk on through the rain, for your dreams will be tossed and blown. Walk on, walk on, with hope in your heart, and you'll never walk alone." What a beautiful reminder in the midst of mental health struggles: You'll never walk alone. 
Meds are a powerful weapon in the mental health survival kit. I take Lexapro daily and it helps me to be a happier, healthier, and more steady person. For a long time, I had a dim view of medication because I believed that it would detract from my personality. Taking medication helped clear up the cloud preventing me from seeing the good in my life, and restored some much-needed chemicals to my body. Depression has a way of clouding the truth and stripping you of what you need to remember most in hard times.
Medication helped me recall all the truths I had learned about who I am and all that I had overcome in the past.
Exercise may seem like a no-brainer but those endorphins are no joke. Moving your body makes a world of difference in the world of mental health. A walk may be one of the best things you can do while in a bout of depression. It gets you out of the house and supplies you with some vitamin D and endorphins. The best advice my therapist gave me during this experience was to even just park further away from the grocery store or the movie theater so it at least forces you to take a little walk. I am not much of a gym person, so find the form of movement that works well for you.
Reading has the ability to transport you to another world when it feels like you want to be anywhere besides your own mind. It has the potential to remind us that there are adventures yet to be lived, and that life is still worth living. One of my favorite poets, Rainer Maria Rilke, has some beautiful words for the person going through a mental health crisis (or any of us really): "Let everything happen to you: beauty and terror. Just keep going. No feeling is final."
Therapy may seem like an obvious one and yet there are many people who try to muscle through without it. There is no single right way to do therapy. You can go to therapy weekly, monthly, or seasonally—it all works. I have been attending therapy regularly for over three years now and it has changed my life. (It seems necessary to note that I am describing the work of a licensed mental health care professional.) Your friends, family, or significant other are not your therapists. There is some work that only a licensed therapist can do. Let's destroy the stigma. Getting help is brave, not cowardly.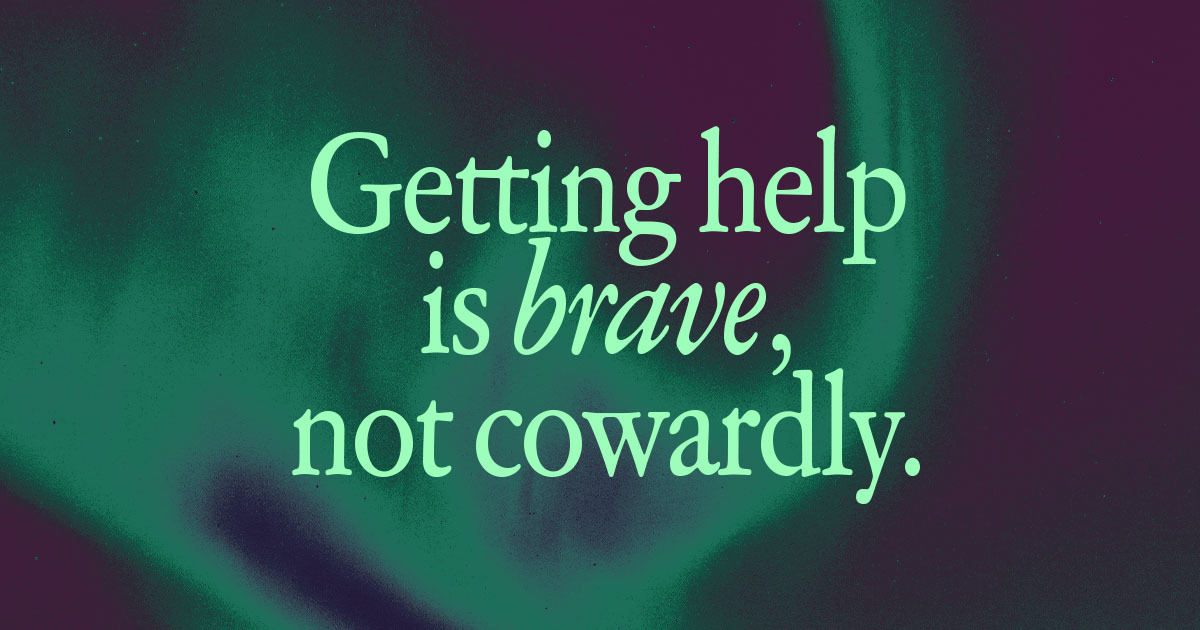 Art is a powerful way that many people have used to process their emotions and feelings. One of the unavoidable parts of the human experience is feeling alone in seasons of suffering. Art has the capability to remind us that we're not alone—even if only for a moment. This can take place in a variety of forms: viewing art in a museum, writing a poem, hearing a song that puts our feelings into words, or painting a picture. Art is a powerful outlet not only for the one creating but also for the one observing what has been/will be created.
So there you have it, this is my "Depression Survival Guide" and I hope it serves as a lifeline for you in a very hard season. Think of it as me extending a hand to you when you feel as though you are drowning in a sea of your own thoughts and feelings. You're going to make it through, this I know for sure. When you least expect it, the fog will lift and you'll see the sun again. You'll feel its warmth and wonder why you ever thought about giving up in the first place.
---
Depression has a way of making us feel incredibly isolated. We're here to remind you of the truth that you are not alone. We encourage you to use TWLOHA's FIND HELP Tool to locate professional help and to read more stories like this one here. If you reside outside of the US, please browse our growing International Resources database. You can also text TWLOHA to 741741 to be connected for free, 24/7 to a trained Crisis Text Line counselor. If it's encouragement or a listening ear that you need, email our team at [email protected].