"Don't wear that." 
"Nobody wants you here."
"No one finds you funny." 
Negative words hurt. They suck. There is nothing that stops you from wanting to wake up and go to school or work more than the thought of being greeted by negative words. They hurt even more so when they are being said by your own brain. And one of the worst experiences in the entire world is having to tell your own brain to "shut the hell up."
The thoughts in my head are taunting me, making me not want to be around me. I am sick and tired. Sick and tired of being sick and tired. I make up excuses to not have to go out into the real world because it might break me. I stay home "sick," constantly letting my loved ones and friends down. "Unreliable," my brain says, giving me more names to call out.
I used to be adventurous. Not anymore. 
I was funny once. No I wasn't. 
Was I?
After years of not wanting to live with myself, I started to notice a growing scene of these types of feelings, of these "types" of people. People looking for answers not found in books or even on the internet; unable to google, "How can I be happy," without a bunch of silly lists popping up that all say the same thing. Do what you were doing when you were last happy. I don't remember what I was doing or when I was last happy. Smiling is contagious… and so are these thoughts.
I don't have an answer as to what happiness is or how to create it. I don't know if there is one. I am still not sure I remember what being happy even looks or feels like.
But I do have an answer to something for you though. This would be a pretty grim story if I didn't provide you with at least a glimmer of hope, right? Really, all we have is hope. So, here it is:
I wrote. I wrote and I wrote and I got the words and thoughts out of my head.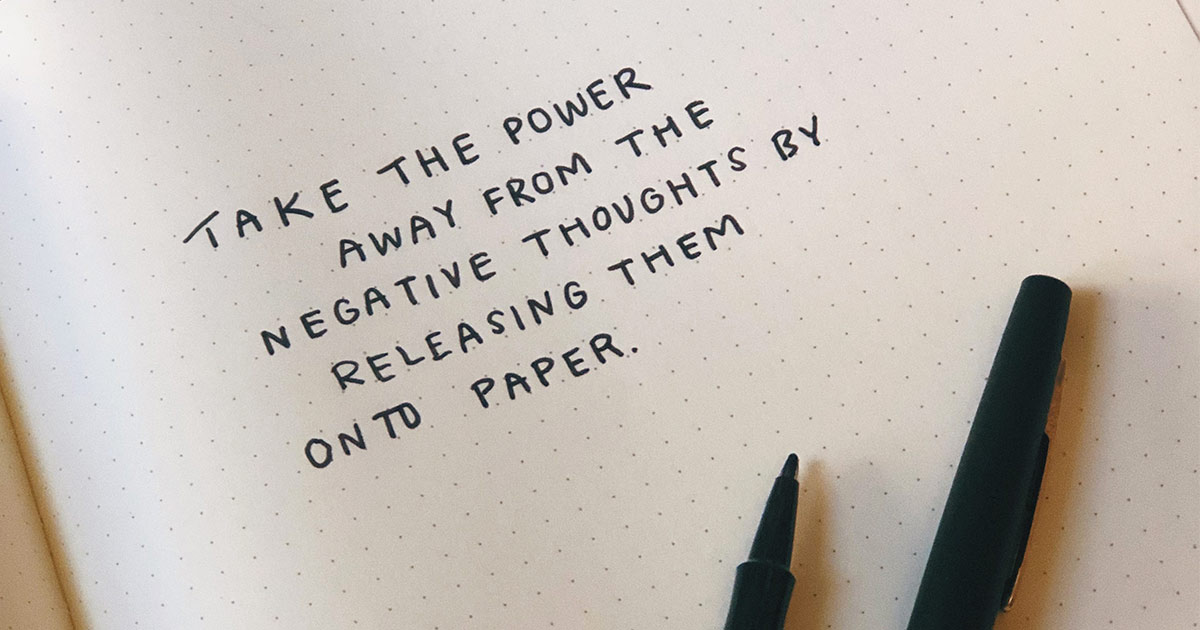 Then I shared it. I showed people and they liked what they saw, they felt it too. They added to it and they told me how they felt; the same way or different. We talked about pain and the thoughts we were having but didn't want to have. We talked about things that people in my "real" life were not talking about. We opened up a dialogue and took the power away from the things that haunted our heads. We thought of ways to escape the dark thoughts together. We wrote together and read together and we felt less alone. We felt stronger.
I guess what I want to tell you is to do whatever you can to get the thoughts out of your head. Write your pain and tell someone—even if it's your future self or the dust on your shelf. Take the power away from the negative thoughts by releasing them on to paper—because that's the thing about paper: it's paper-thin, but it can hold the weight of the pain in your head.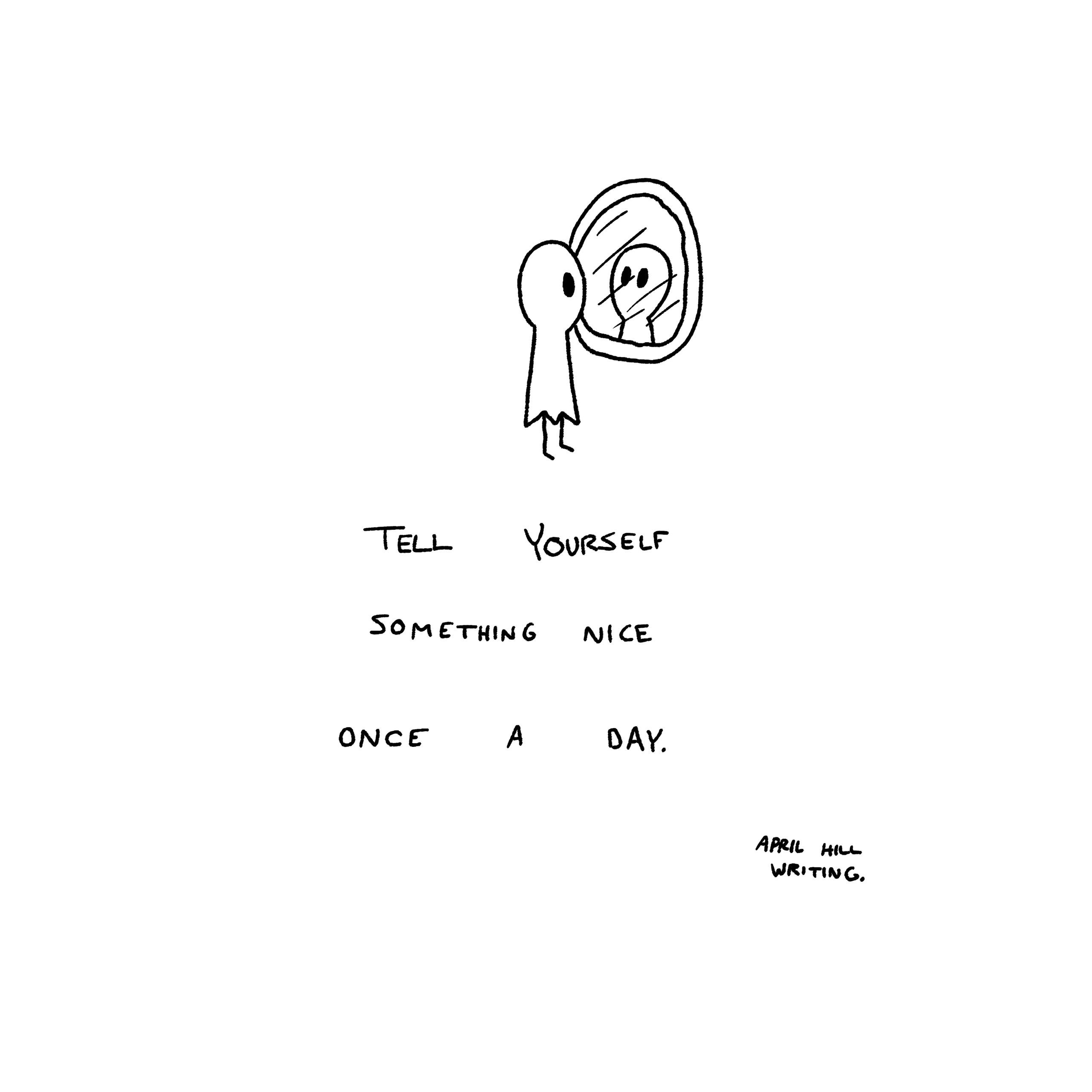 You can follow the author on Instagram here or check out their website for more writing and doodles!