I remember the scene like it was yesterday. A crowded elevator. A slow, steady ascent to the tenth floor. Butterflies and sweaty palms as I pressed the elevator button. I glanced around nervously, wondering if anyone could tell where I was headed.
They must know.
We rose two floors. A student shuffled off to class carrying a stack of textbooks.
What am I going to say? 
Another floor. Two girls left the elevator, continuing their conversation about someone's rooftop party in Brooklyn over the weekend. Classic.
I can't believe I'm doing this. 
It wasn't long before I realized that there was one floor left, and the rest of us remaining were headed to the same exact place. The elevator doors opened, and there I was, about to see a therapist for the first time.
_________
I'm Tianna, a psych nerd and performing artist living in NYC. I recently finished a master's in psychology, a field I fell in love with years ago and have loved ever since. There is something about diving deep into the human experience, understanding the complexities that make us who we are, and learning the many brilliant ways in which we can begin to heal.
As a first-generation college student, Columbia University was the last place I ever expected to end up. Plus, I never imagined I'd be there to study psychology, a topic seldom talked about nor easily accepted in ethnic minority communities like my own. Healing? Mental health? Therapy? These are all topics that, for us, seem like a luxury. If something's wrong, you get it together and fix it yourself. Who needs to see a therapist?
I grew up in the predominantly white south in a diverse household with Puerto Rican and Chinese-Jamaican roots. My family and I worked hard, juggling multiple jobs and going the extra mile to ensure that we would have good opportunities in life. When you're a minority woman striving to make your dreams a reality, there is little time to devote to understanding your mental health. How could I turn inward and care for myself when there were things to do, others to care for, and dreams to chase? Often this is the reality of being a minority. We don't learn to take care of our mental health until we're deep in the trenches and need to find the light.
When my good friend Anxiety returned, I knew it was time. My experiences with her have felt like dark clouds of self-doubt, worry, and distraction. My breathing becomes rapid and shallow, and I'm unable to hold back tears. Anxiety arrives without warning and she is remarkably unforgiving.
If you've experienced anxiety or depression, you likely know the feeling: from a lingering sensation beneath the surface of our calm demeanor to an explosion of emotion—or sometimes nothing at all. It can make us stressed, numb, confused, dazed, and totally not present, even when things are going "well."
So, one afternoon, after several minutes of nervous dialing and hanging up the phone, I made a call to the university counseling center.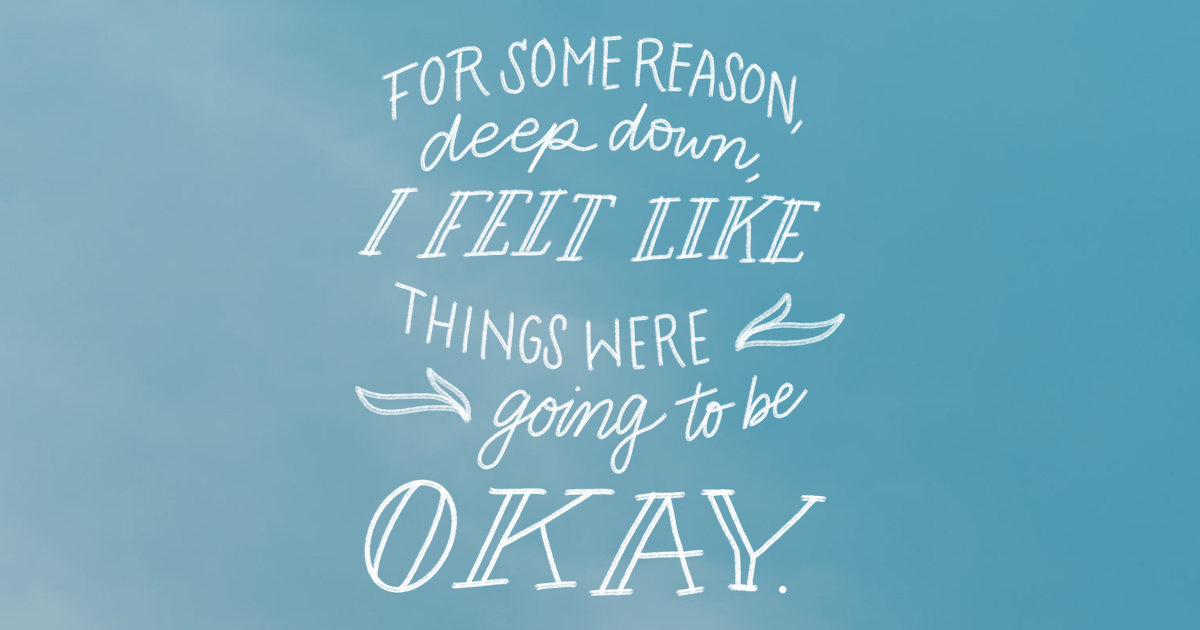 _________
I stepped off the elevator and signed in. Students waited quietly for their sessions. I wondered if I'd see anyone familiar, and secretly hoped I wouldn't.
I can't believe I'm really doing this.
As I watched the clock tick, my heart started to beat faster.
"Tianna?"
I wondered if it was too late to cancel.
_________
You see, stigma talks to us in funny ways. The stigma that surrounds seeking therapy impacts us every day. Even for a mental health advocate like myself, the enthusiasm went out of the window when it came time to show up for my own health. But what happens when the helper needs help? What happens when we have to become our own advocate?
Whether you're a therapist or the person in your friend group who always helps others with their struggles, I know how difficult it can be to ask for help.
You may walk in thinking you know all there is to know. The therapist is going to listen and nod and repeat back to you some things you've said. And they will. But you know what else they'll do? They'll support you. They'll hear you without judgment. They'll hand you a tissue when you unexpectedly cry about something you didn't realize you needed to cry about. All simply because you exist… and that is powerful.
They'll ask the important questions—which are often the hardest questions—and before you know it, the truths you hold deep within might come to the surface and invite you to hear them out. These are the intense yet transcendent things that can happen in therapy when you take a chance on yourself and give yourself permission to be heard.
_________
I walked into my new therapist's office and sat on the couch. Natural light poured in from the window as I settled in between the pillows, wondering what the next 45 minutes would hold.
"It's great to meet you," she said as a weight surprisingly lifted off my shoulders. Her gaze was soft. And for some reason, deep down, I felt like things were going to be okay.