It's 4 AM on the eve of the one year anniversary of my sister's suicide.
From the note that she wrote me before she left (more like a mini novel), I know a few of the things she did on that day. She dropped off some of her smaller furniture to Goodwill. She did a task she loathed—going to the post office—where she mailed a few boxes of her favorite books to some out-of-state friends, goodbye letters also included. Throughout it all, she was texting me, just like we always did. We lived far from each other, and from 2,000 miles away, everything seemed normal. She said she was at work, but it turns out she wasn't. She was cleaning out her fridge.
My beautiful sister's mental illness constantly told her lies: She was worthless. She didn't deserve to eat. She was unlovable. It played on repeat each and every day.
For the record, she was certainly not worthless. She had a way of making you feel like you were the only person on the planet when you were in her presence. Her heart was so genuine and pure, and because she couldn't hide it, she wore it on the outside. She didn't smile often, but when she did, you knew you were witnessing magic. I trusted her completely; I still do.
She told me once that she liked mornings. The small window of time at sunrise brought her a short reprieve of calm and clarity, before her anxiety really got rolling for the day. She said that she felt like herself in those moments at dawn, and for awhile, I think she was living for those moments.
I've been dreading the anniversary for months, now it's closing in. The moment when my life changed forever—queue the opening music to my very own horror movie. I knew something was wrong that morning. I wasn't able to reach her, in every sense, and that sheer panic changed me on a cellular level—now ingrained in my every fiber.
This past year has made me want to die. But the crux is I can't. Because I know how it feels when someone you love more than anything, who shares your blood, takes their own life. I don't want the people in my life to go through this. They wouldn't be OK. Their hearts would shatter, leaving a hole in its wake that could never be filled.
Just as your absence would, too.
As it always does, dawn is finally breaking in the east. It starts as just a shimmer of shapeless gray that creeps in around the edges. It tentatively snakes around the trees as if it's hesitating. It's not glorious, this morning, not yet. But it showed up.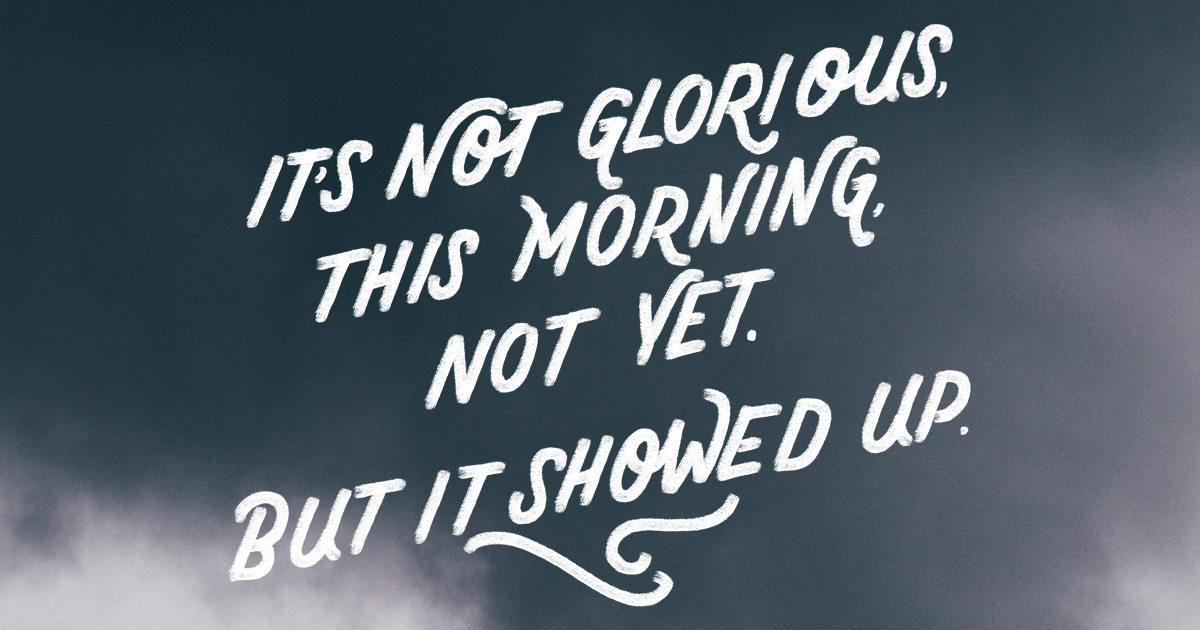 I decide I need to run. I lace up my sneakers and take off into the woods, just another shadow.  I think about how cliché it is, literally running to try and escape my loss. Forcing my raw and ragged heart to do something other than just be a sucking wound. The pain is channeled into motion. It never leaves me but it pounds in time with my feet on the trail. As I fly past the trees, I remember reading somewhere that if you're lost, your chances of survival are better if you keep moving.
I'm certainly lost, but it has nothing to do with being in the woods. I only wish it were that simple. My favorite person in the world isn't here anymore. All the trips I wanted us to take, the late-night chats yet to be had, cups of our favorite tea yet to be enjoyed. I don't know what the solution is, but I do know that she'd want me to keep running.
As I round the path's bend, the sun is fully awake now and the forest is bathed in a golden summer-solstice glow. I marvel at how my broken heart slams around inside my chest. Apparently, it still wants to do its job. In pieces and on fire, it fights.
Right before she left, the last words my sister said to another human were to me via a text. She said: "It's a beautiful morning."
And it is.