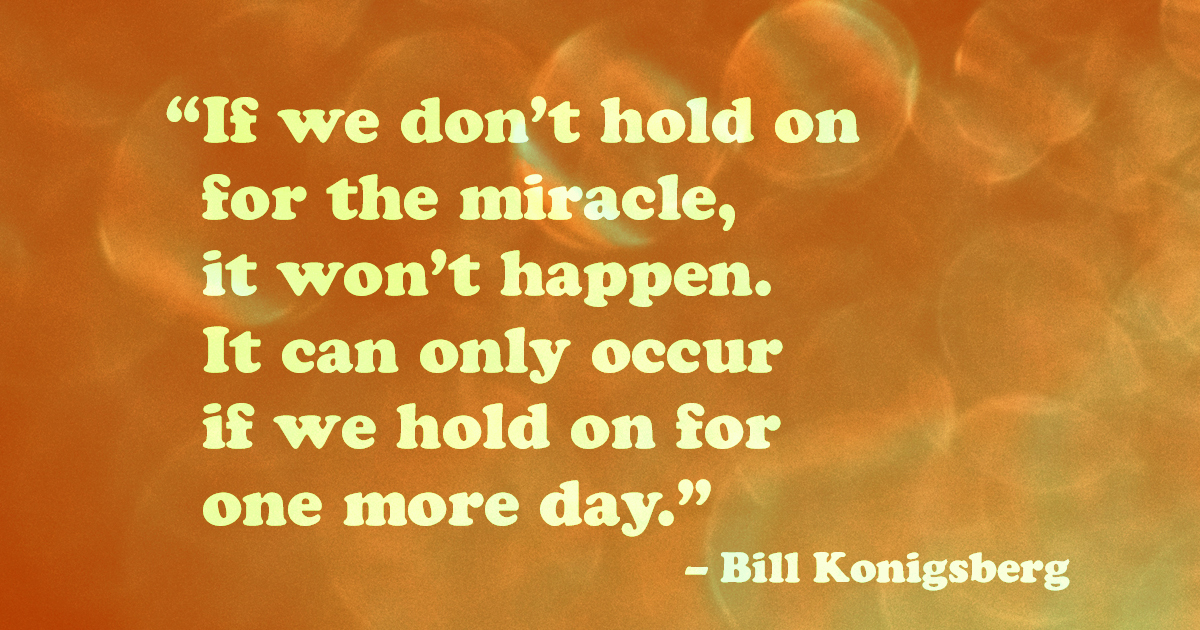 The following is a letter from Bill Konigsberg, author of The Bridge. The book is available for purchase in the TWLOHA Online Store. Please note that this letter and book address the topic of suicide in detail. 
Dear Reader,
When I was 27, I downed a bottle of sleeping pills.
Why it happened at 27 and not 17, I cannot say. I was severely depressed for most of my adolescence, and at 27, it caught up with me. I felt I had no other option.
Luckily, after downing the pills I got scared. Not scared that I would die; I was in too much pain to be afraid of that. I was scared I would live but be forever maimed by the overdose. So I called a friend, and when I passed out while on the phone, he called 911, and I woke up the next morning in the hospital. For whatever reason, I got a second chance.
I tell you this so that you understand that this is the book that I never wanted to write, but also felt compelled to write. To write it, I had to risk going back in. I had to feel the things that I took pills that day to never feel again.
I'm so glad I took the risk of writing this. Also, to be real, I'm so glad it's written and I don't have to write it again.
I'm scared. I know that sometimes people copy behavior, and I don't want one more person, not one, to fall victim to this epidemic of suicide. And that's why I wrote the book as I did. That's why the story plays out in four paths, because in the moments when I've felt suicidal, I haven't been able to access the concept that there's any other choice. That's what depression does to the brain.
I believe we need to talk about suicide, and we need to have the complete conversation. This book is meant to be a more complete conversation. I want readers to feel Aaron and Tillie's despair, yes. But I also want them to see what happens when they don't jump off the bridge. Because in every situation, as hopeless as it may feel in the moment, and as real as those feelings are, I do believe that there is always some glimmer of hope.
I offer this book to readers knowing that for those who are depressed, it may be physically impossible to take in its message that there are other options, that connection and love are the antidotes. But I hope that by spending time with Aaron and Tillie, and by feeling their pain, and witnessing the pain of their families and friends in the paths when they jump, then experiencing the alternatives when they do not, that something will break through. That the truth, which is that all lives are inherently connected and necessary and meaningful, will register. That a person in crisis will decide to see what happens tomorrow, and tomorrow, and after that.
In my teenage years and in my twenties, had you told me that one day I would find love and would be genuinely happy and at peace much of the time, I would have told you it was impossible. I would not and could not have believed it. But it's true. By holding on through many moments where it felt nearly impossible to do so, I somehow have arrived at this other place, where life feels fundamentally different.
I cannot promise anything to anyone. I won't. But one thing is for sure: If we don't hold on for the miracle, it won't happen. It can only occur if we hold on for one more day.
—Bill Konigsberg
Author of The Bridge