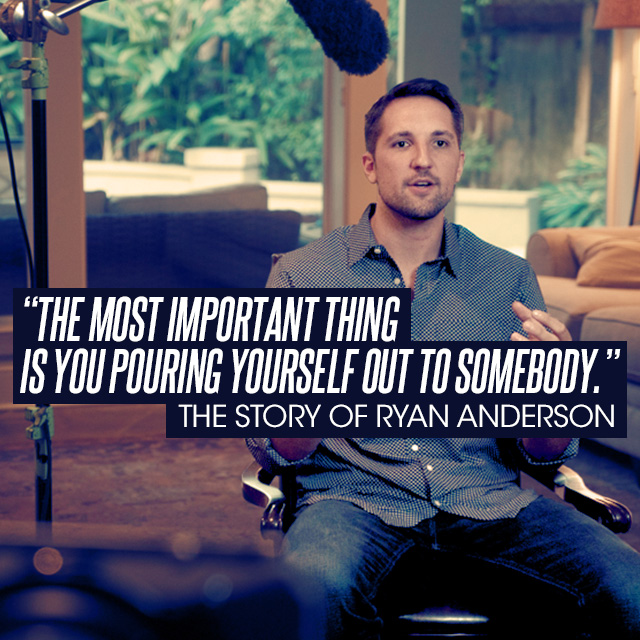 Ryan Anderson is a son, a brother, an uncle, a friend, a movie lover, and a basketball player. Ryan plays for the NBA's New Orleans Pelicans. He also knows the pain of losing a loved one to suicide.
We recently spent two days with Ryan in New Orleans. He was incredibly brave and open about the loss of his girlfriend, Gia Allemand, who died by suicide in 2013. In our new video, Ryan speaks to the people he leaned on, the importance of counseling, and his hope for the future.
Ryan also shared his story with Sports Illustrated Senior Writer Chris Ballard. We commend Chris and the entire SI team for their thoughtful, supportive approach to such a delicate, difficult issue. To read the Sports Illustrated article, click here.
We are incredibly honored that Ryan has chosen to share his story with us and through us. We stand with him, wanting people to know they're not alone, and that it's okay to ask for help.