We've all scrolled through our social media news feeds and seen posts like this:
"So excited to announce that I accepted my dream job with…"
*scroll*
"Having a total blast on my Europe trip…"
*scroll*
"Omg, my boyfriend just sent me the most gorgeous flowers…"
With handpicked, filtered highlights from our acquaintances glittering all over our timelines, it's no wonder that so many of us feel lonely when we look at our phones. But what if we could see not only the good moments but the hard ones as well? What if we could look at our timelines and see that we're not the only ones struggling?
What if social media could help us feel a little less alone?
In the fall of 2015, I was severely struggling with my mental health. My anxiety left me paralyzed, while my depression rendered me unable to even get out of bed, let alone function like a normal human. As I scrolled through my Twitter timeline, I saw all of my Internet friends doing amazing things on the web. I couldn't help but wonder how they did it when I could barely get by.
And then, I saw it: a joking tweet from a friend about how she had a cold and was planning on doing nothing but stay in bed and watch the Hallmark Channel all day.
Why is it that she can talk about her cold when I feel ashamed to talk about my anxiety?
That's when I knew I had to do something: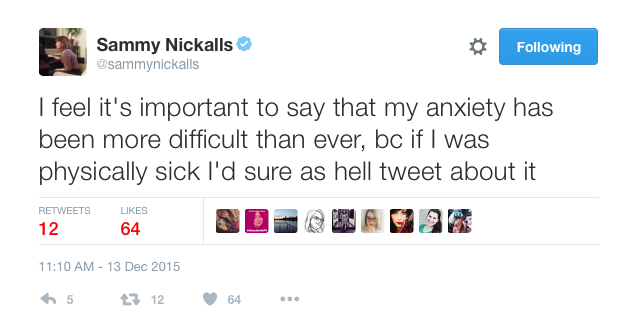 Staying silent about my struggles, especially when I'm able to speak up without facing consequences, was just contributing to the stigma surrounding mental health.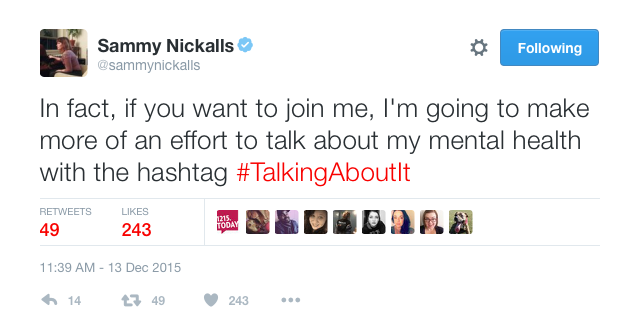 I vowed to be open about my mental health using the hashtag #TalkingAboutIt, and I encouraged my followers to do the same.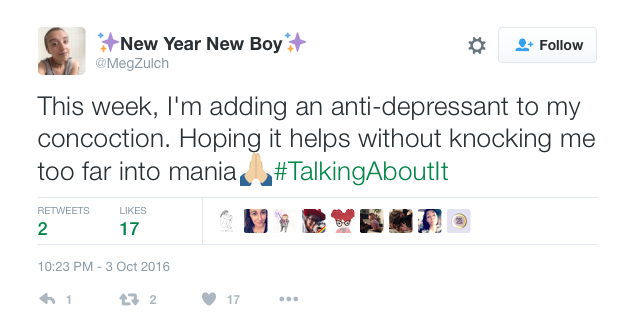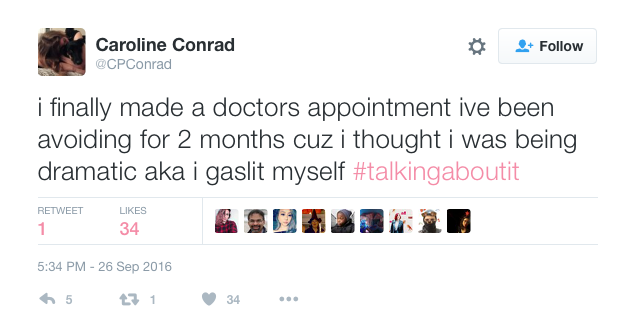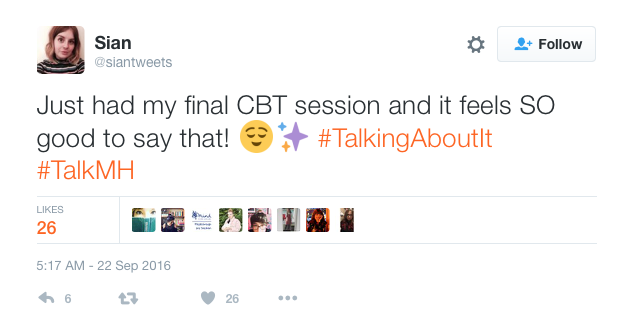 Slowly but surely, people all over the globe started joining the conversation, sharing their good days, bad days, and everything in between.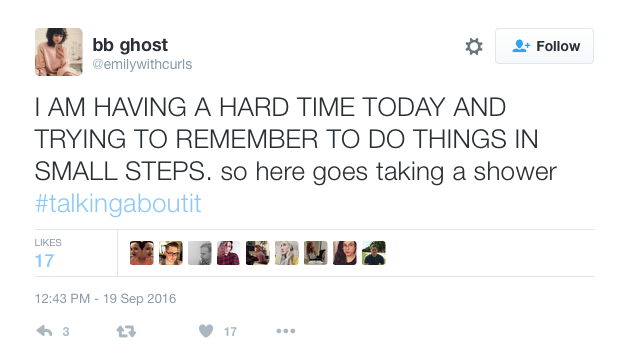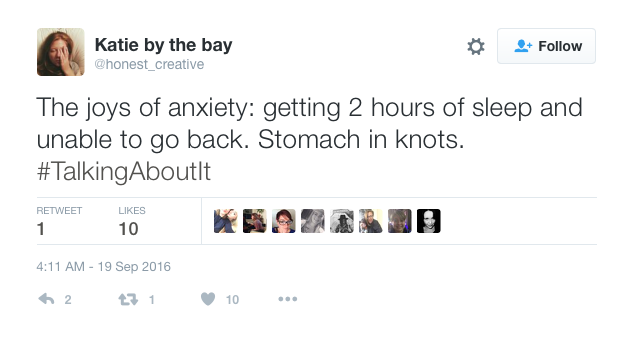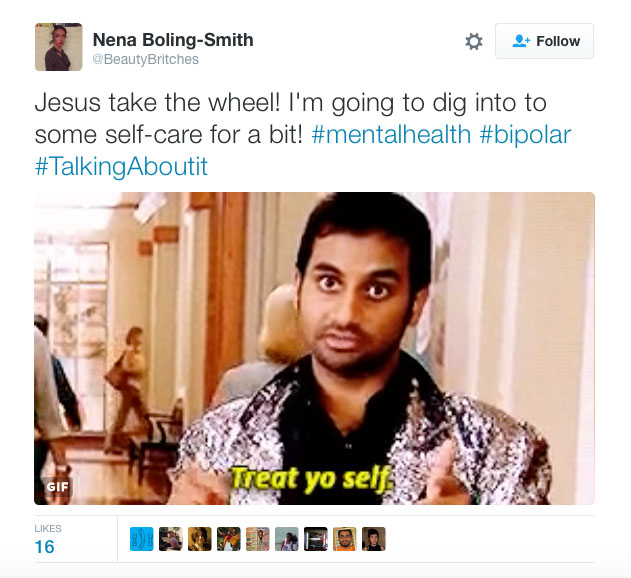 Now, #TalkingAboutIt has become a safe space on the Internet where people can combat the stigma while being reminded that they're never, ever alone.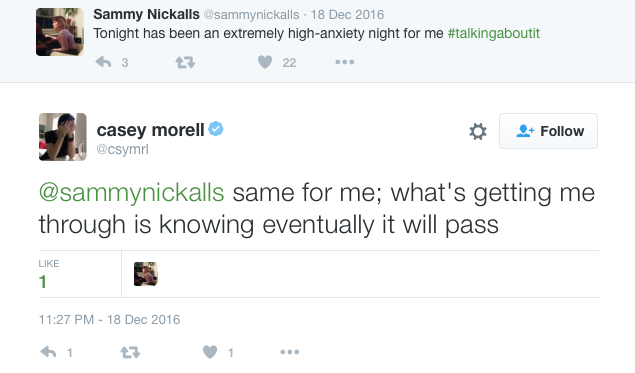 It's been a little over a year since I started the hashtag, and it's flourished into a community. When we're having a great mental health day, we tweet. When we have a panic attack, we tweet. When we can't get out of bed, we tweet. We're there for each other because we've committed to using social media not just for those glittering highlights but for the hard moments as well.
This will be a huge year for #TalkingAboutIt. There will be inspiring and uplifting readings, with guest speakers candidly talking and joking about their mental health. There will be also regular #TalkingAboutIt Twitter chats, where users can meet each other and learn more about what they can do not only to better their own lives but also the lives of others.
Above all else, #TalkingAboutIt will continue to be a loving, safe community that is committed to breaking down the stigma surrounding mental health.
Will you join the conversation?