We're taught and encouraged to feel and honor a single emotion when the holiday season is upon us. That emotion is joy. Joy at all costs regardless of the wear and tear it has on our well-being. We should be happy. We should be grateful. We should be giving. We should be cheerful and cozy.
But we're sure you recognize how hindering this expectation is and can be. Whether this time of year digs up trauma from the past or you are in the midst of a difficult chapter right now as you read these words, there can and should be room for it to exist—without shame. So as we acknowledge these things, our hope is to invite you to cultivate compassion and acceptance for the realities that don't revolve around this "joyful season."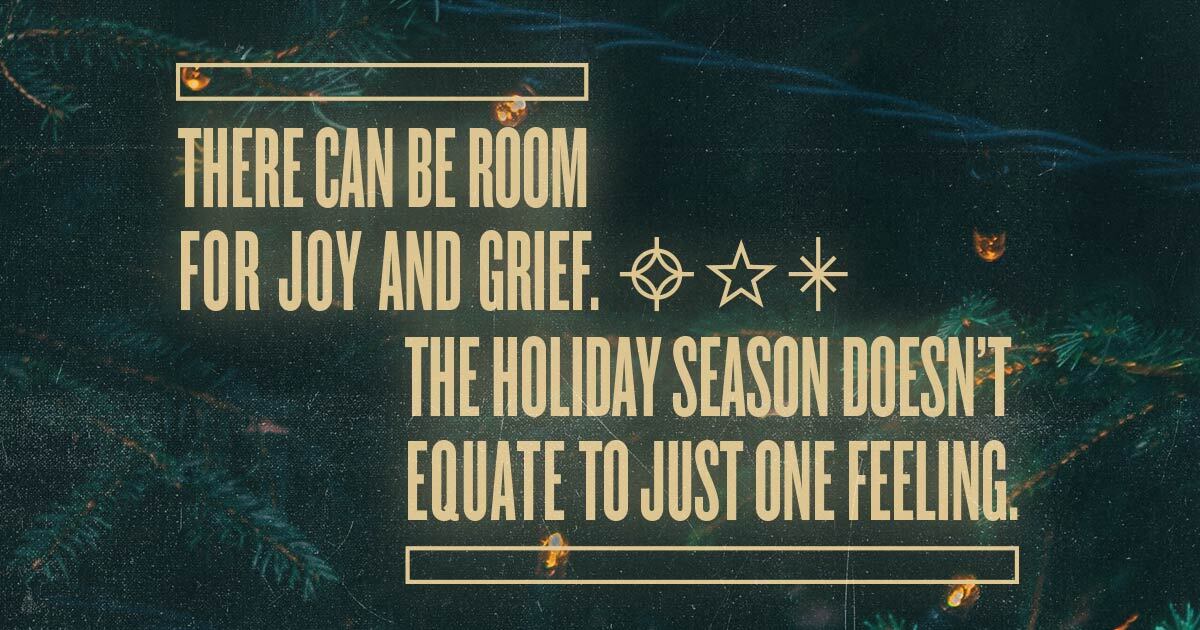 Recovery is ongoing. 
It ebbs and flows but it never truly stops. It doesn't pause for family gatherings, Thanksgiving dinner, or holiday cheer. With recovery comes boundaries. Boundaries that are put in place for our emotional and physical well-being. Maintaining or establishing boundaries often feels harsh or selfish. People may push back against and discourage them. But those reactions are theirs and we hope you can release the thought that they are your responsibility.
You do not need to "earn" or explain anything.
With this season comes food, and along with it: eating together at the dinner table, full plates of food, and sometimes comments about our choices. If any of this is difficult or triggering for you, know that it is OK to step away. Go outside to take a breath and reset. Reach out to someone you trust for encouragement or a safe space to share. Your choices are yours to make. The voices, internal or external, criticizing those choices, do not define you.
Grief doesn't run on a schedule.
It's been said often, but it's worth mentioning again and again. Grief has no timeline. There is no moment in time or space where you are expected to be "over something." This could be a recent loss, or one that happened many years ago but continues to impact your heart on a daily basis or find its way to the surface due to the holidays. This understanding must extend outside ourselves as well. And fortunately, there is room for it all.
Your discomfort isn't a burden. 
While some people might bask in returning home or reconnecting with family and friends, it is completely normal to experience feelings like isolation, anxiety, and discomfort around these anticipated moments. Although a "new normal" seems to be in the works for many, the pandemic has yet to end. Or perhaps your emotions don't stem from the pandemic but rather from discrimination, judgment, and not being accepted for who you are. Regardless, you are not irrational or broken if anxiety around social interaction arises. If you make a decision to spend or simply are spending the holidays alone, remind yourself that you are still loved. These moments can be wonderful, however, they are not everything.
Whatever your situation, whatever it entails, please know that it is valid. It doesn't have to make sense to anyone else, or even you. And while we would love nothing more than for you to find and feel joy, we don't value you any less without it.
---