It's been a long few weeks. The life we know has been turned upside down, and the future seems to be filled with so much uncertainty. For some, the darkness of this world feels too great to bear. Maybe you, like many, are navigating unfamiliar terrain and struggling to find your footing. My heart has been heavy. Maybe yours has too. And that's okay.
I know what I've been feeling lately is valid. I know I am not the only one struggling right now. And I know that I am not alone. But I feel alone. I feel as though there is little hope to be found, and that even the happy moments are fleeting. Like the clouds are rolling in and there is no light to guide us through it.
But I realize that these thoughts are not true. That as hard as it may be to believe right now, there is still hope. We are resilient, and the storms in our lives do not last forever.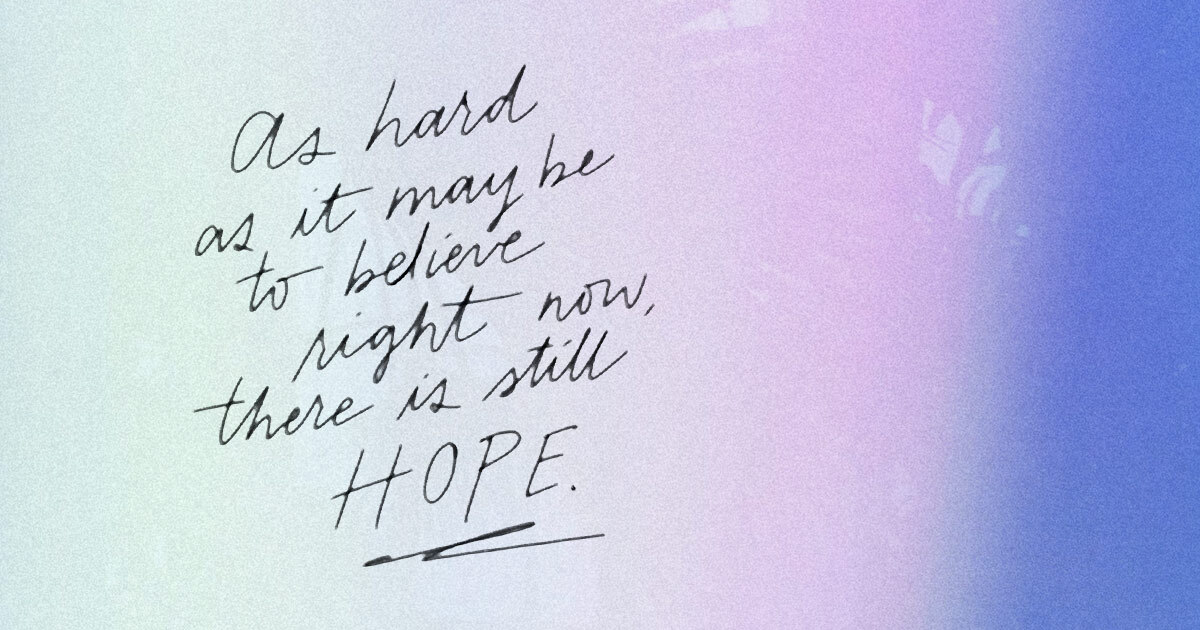 Today, the entire world is burdened, and we must remind ourselves to look for, and even create, good. To do that, I will:
Extend some extra grace to myself and those around me.
Check in on my friends and family and connect with others.
Care for myself, both physically and mentally.
Remember that even the darkest nights end.
Know that I am strong enough to see this through.
When the negatives seem to be greatly outweighing any positives, I will choose to cling to hope. To look for the silver linings. To celebrate the little things. There is good—even great—to be found. People are working tirelessly to care for others. People are using their gifts and talents to unify and connect. People are willing to help one another navigate this unprecedented time. There is good.
So do what you need to do to care for yourself. Phone that friend. FaceTime your nieces and nephews. Book that virtual counseling appointment. Journal. Paint. Sing. Dance. Enjoy some fresh air. Stay connected to the world around you. Seek out the light. The darkness is palpable right now, but it does not have to win.
May we continue to believe there is light to be found amidst the darkness.