I'm pretty lucky.
No, really. I'm not trying to pat myself on the back or anything; I just get to work with some amazing young people. Being the
University Chapters
Program Director has given me the opportunity to watch our student leaders take hold of the TWLOHA mission and share it within their communities, fostering personal growth and developing a caring group of people on their campuses.
On May 30 – June 2, 2013, I and the rest of the TWLOHA staff had the pleasure of welcoming 85 student leaders to Cocoa Beach, FL for our second annual UChapters Summer Conference. Over the course of those four days, our attendees covered
MOVE Community Conference
educational materials with our friends and mental health counselors, Aaron and Michelle Moore. The students were engaged in discussion about the issues and were able to share ideas, experiences, and questions. Each leader also attended sessions with a variety of TWLOHA speakers who offered instruction on how to effectively run and operate a chapter, focusing on such topics as how to plan and host meetings, fundraising, and growing your community. Through group discussion and activities, our hope was that each person left with a list of new ideas, ways to interact on campus, and the confidence they needed to accomplish it all.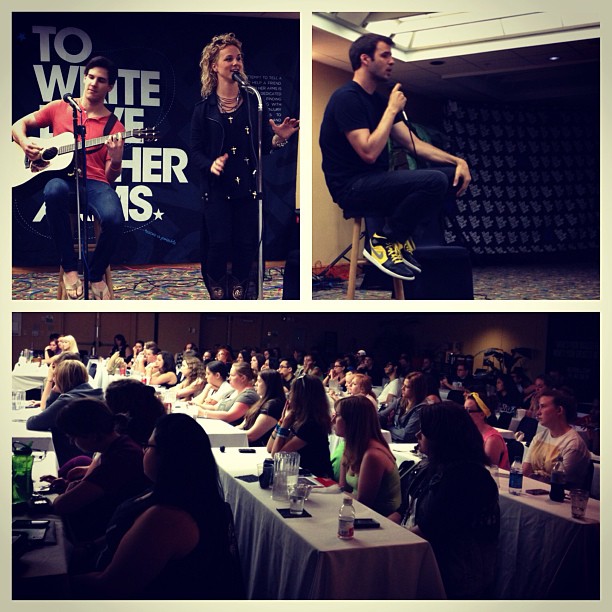 This conference was unique in that it was attended by an even 50/50 split of currently active Chapter leaders and those who were interested in bringing TWLOHA UChapters to their campus in the coming school year. This dynamic brought about some incredible dialogue on the different aspects of campus life and leadership. Each person was able to bring something to the table. We saw inspiring connections develop over the course of the conference, whether it was in a session, over a meal, or on the beach. (You can see for yourself by browsing the many photos and stories shared via #UChaptersSummer13 on
Instagram
and
Twitter
.)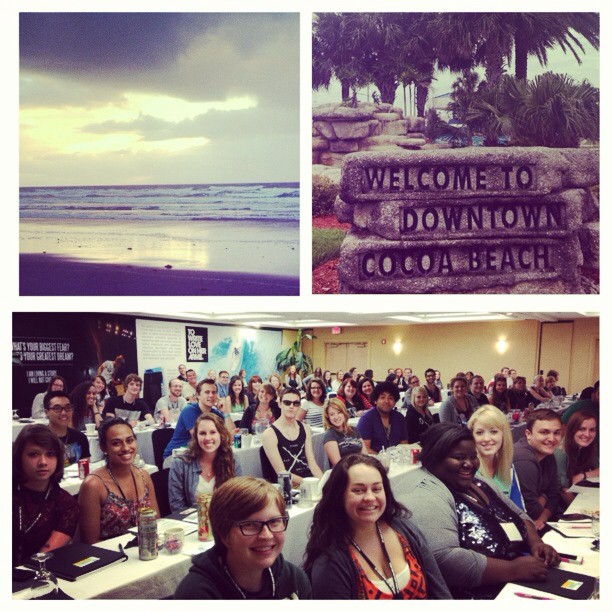 Our UChapters Summer Conference has proven to be an effective and efficient way to educate and train our campus representatives. It is an impactful venue to distribute the needed information, as well as energize and  empower student leaders on campuses around the U.S., into Canada, and even as far as New Zealand. We're so excited to see how it has grown over the past year, and we look forward to the years to come.
If you are interested in starting a TWLOHA UChapter on your campus, the UChapters Summer Conference is your first step. We're in the early stages of planning for next year, and we hope to have information posted as soon as we can, so be sure to check back often. If you have questions about UChapters, please visit our
UChapters page
or email
[email protected]
. We're happy to help in whatever way we can!
The TWLOHA Staff would again like to thank our 2013 UChapters Summer Conference attendees for such a wonderful weekend! Enjoy the rest of your summer—we'll see you next year.
With hope,
Holly