The morning is Tuesday, the 23rd of April, 2019. I wake up groggy, my limbs doing the thing limbs do in the mornings where they feel heavier than they are as they begin to untangle themselves from the strands of sleep. I climb down from my lofted bed, my body working on autopilot as I carried out my morning routine before I remember:
The morning is Tuesday, the 23rd of April, 2019, the day of my first-ever voluntary therapy session.
I had scheduled the appointment at my university's counseling center a couple of weeks prior, and a large part of me did not want to go; the idea of speaking to a complete stranger about my thoughts seemed so unappealing. Logically, I understood the benefits of therapy—if we were supposed to check up on our bodies with a physician, shouldn't we also do the same with our mental health?
I always felt like I didn't deserve to go to therapy—I've lived a privileged life, with a family and friends who love me and support me in everything that I am, and the opportunity to study at my dream university halfway across the world from home; what more could I possibly ask for?
In my eyes, my life is a beautiful, vibrant painting—each color, every stroke carefully chosen to be displayed on a vast canvas for the world to see who I am and what I stand for. But behind that beautiful painting are layers upon layers of dust that have collected, clumps of sooty emotions and filthy stories of pain that I am afraid to share with my closest friends, let alone a well-meaning stranger.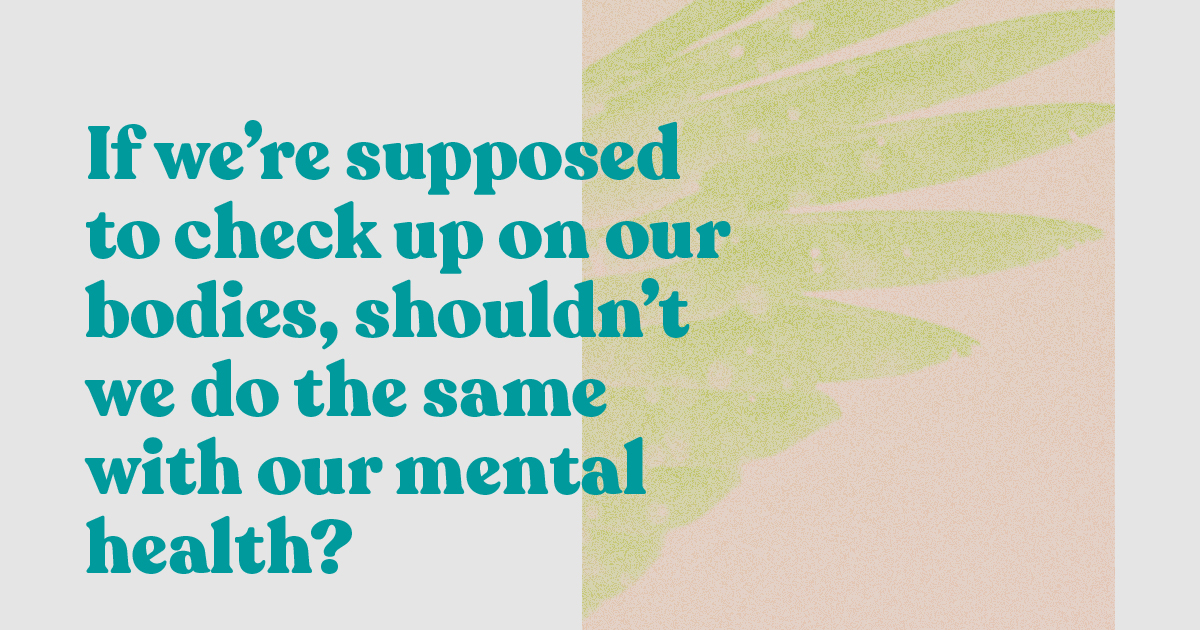 This is why I didn't want to go to therapy—I believed that keeping this ugly, grimy paper-mache of turmoil hidden was the glue that held my beautiful painting together. Going to therapy meant I was inviting somebody to scrape around the edges of my painting until they could pry it away to examine the dust that lines the imperfect and abandoned corners. What if my painting falls apart? 
But the morning is Tuesday, the 23rd of April, 2019, and I reluctantly tuck my unwilling feet into some rain boots and step out of my dorm to head to my first-ever voluntary therapy session. I am directed to a room where I am asked to fill out an online report about myself:
"Have you ever struggled with food and eating?"
"Have you ever had suicidal ideations?"
"Have you ever attempted suicide?"
There are no questions about my beautiful painting, only pixels on a screen demanding to see and know the dirt beneath the canvas.
When I finally meet with the counselor, she leads me to her office, which smells like lavender and citrus, and we begin the session. I take my painting down from the wall and I show her things that I have been trying to hide my entire life, but I begin to realize that I'm not showing her my problems; I'm thrusting them out into the space that is her office. I'm waiting for her to tell me what is wrong with me so that I can fix it. I'm treating the space that is supposed to be a sanctuary like an emergency room, hauling my damaged and weary soul onto the operating table as I wait for her to tell me what I need to patch up, cut out, and stitch back together.
I'm frightened by so many things: change, shame, revelations… I'm afraid of being seen, of being heard—there's a reason why we clean our living spaces before we invite people into our homes, because why would you show someone your dirty basement or your abandoned attic when you have a beautiful, curated home to showcase instead? But the basement and the attic are part of my house, just like the dust is part of my painting, part of my life. Everything co-existing, side by side, unashamedly.