The last few days of the year are here. Soon we will say farewell to the decade. So with any "ending," we take the time and create the space to pause and reflect on the events—tiny or monumental—that led us here. That reflection might include dark moments we couldn't imagine ourselves surviving and also joyous celebrations that provided us with the courage to continue. No matter what brought you to this point, know that we are glad you're here and we're grateful to welcome a brand new chapter with you by our side. No one truly knows what 2020 will hold, but we believe it has the potential to be kind and inspiring and perhaps even remarkable. 
This hopeful honesty is why we love the TWLOHA tradition of the #WelcomeToMidnight conversation. And we know so many of you do too. As we say goodbye to 2019 and hello to 2020, we hope you'll be part of the conversation by sharing your thoughts online, buying the exclusive shirt, and reading the blog written by TWLOHA founder Jamie Tworkowski that inspired it all:
Five.
Four.
Three.
Two.
One.
The ball drops and fireworks. Resolutions are made.
People scream and people kiss and is it possible to change?
Is it really truly possible to leave the past behind?
Welcome to Midnight.
Another year comes to a close. Another year begins.
With a moment in between.
Why the fuss?
Why the fame and fireworks?
Is it more than hype? More than something else to sell us?
Is there something to this holiday? Something true inside it?
Because isn't there something inside us that aches for change…
Dreams it to be possible…
To let go.
To hold on.
To leave it behind.
To start again.
To be new.
Is it possible?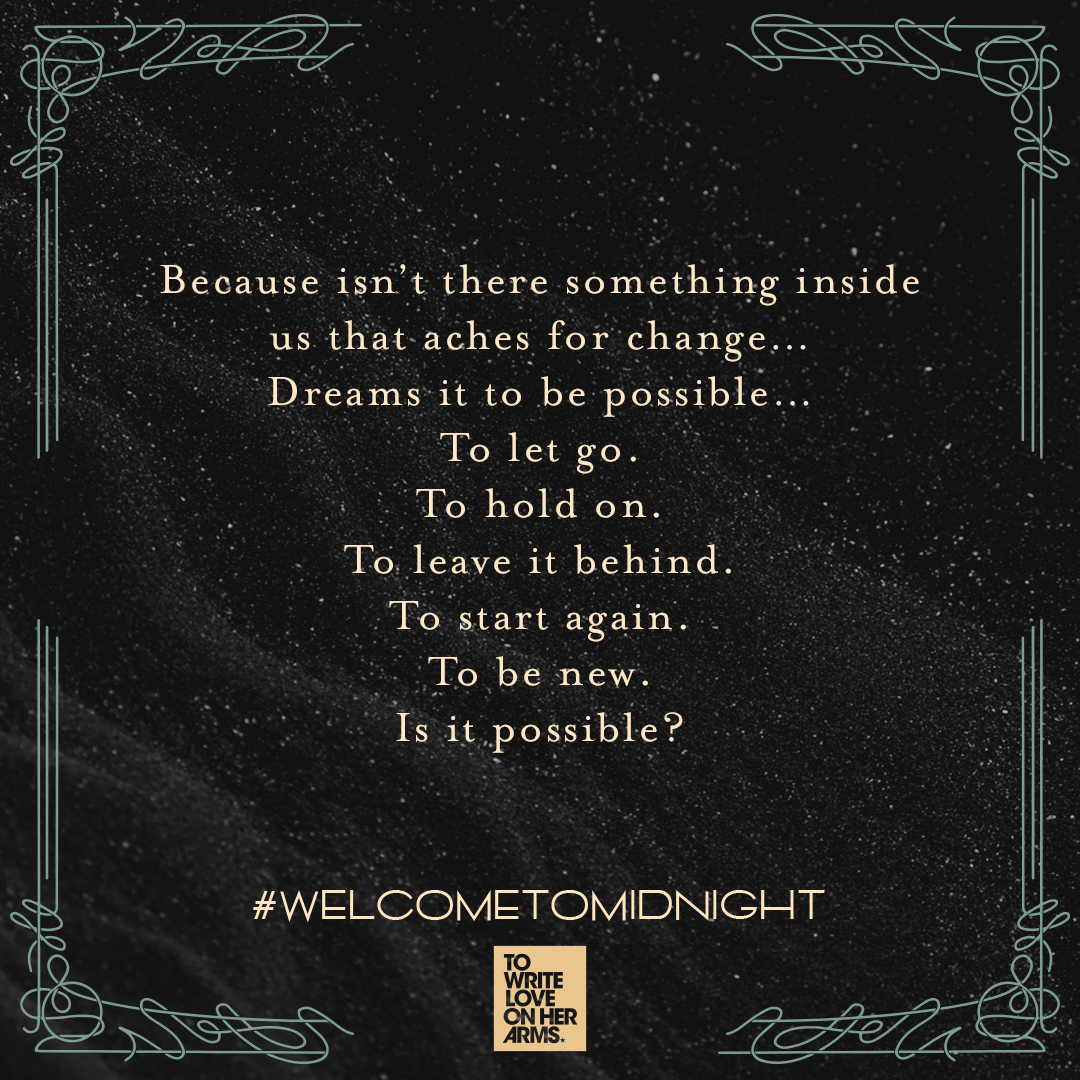 If you're reading this, if there's air in your lungs, then you're alive today tonight right now.
And who can know how long we have here…
And is it a gift? Was it ever a gift? Did that ever feel true or could that one day feel true?
Are there things to fight to live for?
Moments and people. Weddings and children and all your different dreams.
Love.
Is your life more than just your own?
And are there broken things you were made to fight to fix?
Broken families, broken friends… Injustice.
Will you move for things that matter?
Wouldn't it be nice if change took just a moment?
Wouldn't it be nice if it were that easy?
Midnight and we're new. Midnight and the past erased. Midnight and we're free.
It seems to come slow. It seems to be a surgery.
Forgiveness. Healing. Sobriety. Letting go. Starting over.
It seems to happen slowly over time.
One day at a time, the choice made new each morning.
Will you fight?
Will you fight to be healthy?
Will you fight to be free?
Will you fight for your story?
Will you fight to get the help you need?
Change takes more than a moment, but maybe there's also something to this celebration of a moment, something to the way it speaks to us, something to the way we fear it, and dream it to be true. Maybe it's the most honest moment of the year.
It's possible to change.
Welcome to Midnight.
Here's to the possibilities.
Peace to You.
jamie
p.s. – Tell us online: The things you're bringing into 2020 and the things you're letting 2019 keep. Join the conversation at #WelcomeToMidnight on Twitter and Instagram.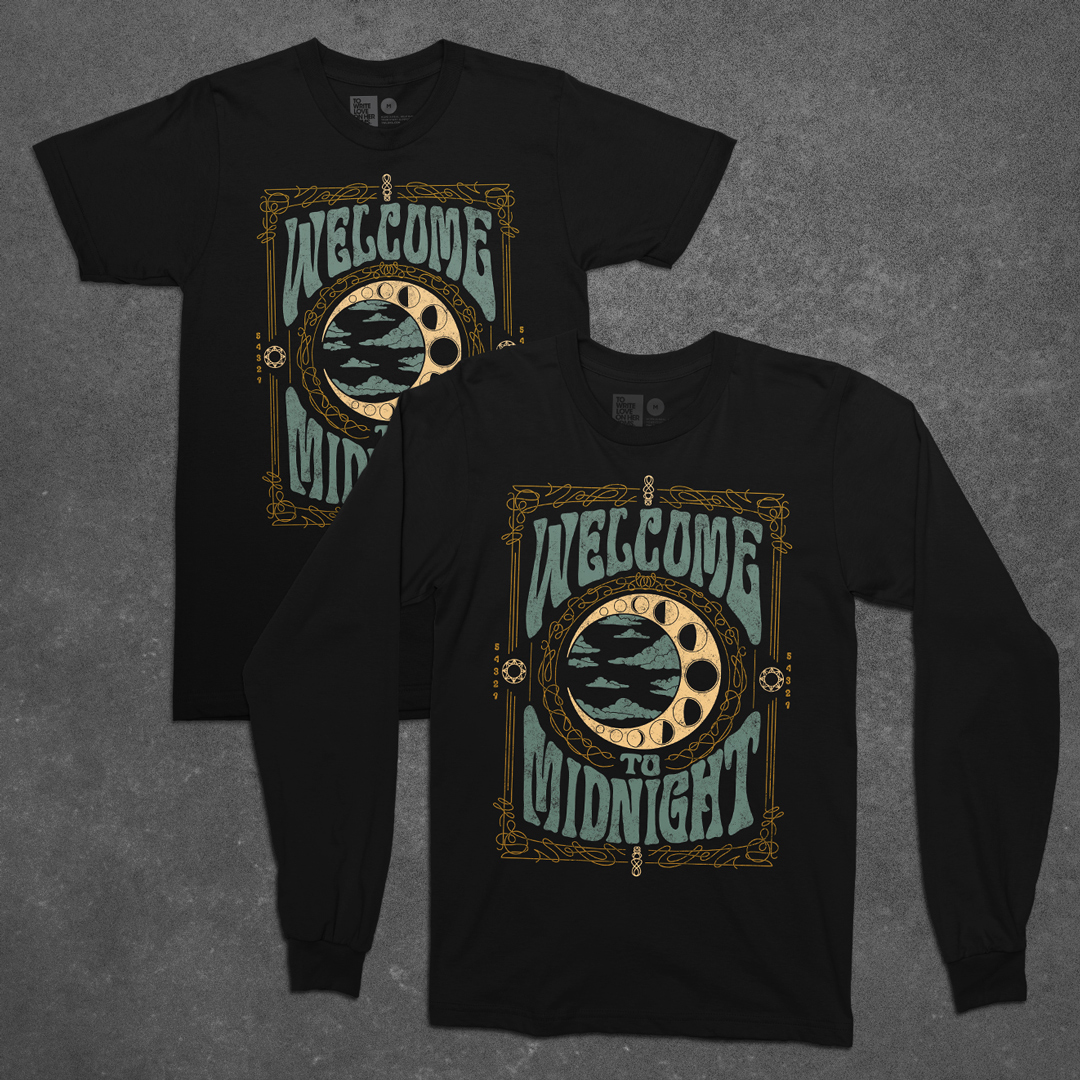 Get your Welcome to Midnight T-shirt or Longsleeve shirt here.