For starters: I never should have heard it. It was never meant for me, and while I was encouraged in hearing it, it needs to be clearly stated that sacred ground was uprooted when the voicemail went to air.
"It's Dad. I called to tell you I love you. I love you more than the whole world, pal. You gotta get some help. I don't know what to do, I know you don't either. But I am here no matter what you need. No matter what you need, I love you."
These words were spoken in love and broadcast in an attempt to project shame, and while I am encouraged to see compassion and hope grow in the midst of this story, I thought it would be appropriate to share what I heard in this petition from father to son.
It was an invitation to a safe space that I can imagine was returned to in the days, weeks, months, and years that followed. We address frequently how recovery is not a linear journey and relapse does not undo, minimize, or maim someone's worth.
If "hope" is the belief in better things, then in this moment, a father was clearly naming his son as something worthy of that belief.
And the son was able to return to that declaration in times of chaos and in times of clarity with proof that he was not alone. That is what turns the tide in the midst of mental health challenges; the reminder that you are not a problem to be fixed but a story that deserves to be heard.
The moment Joe Biden's voicemail was made public, the most powerful person in our government became perhaps the most relatable across all sorts of geography and experience. To be human means that we get to choose who we love, but we don't get to choose who loves us. That can be the source of incredible pain and frustration, but it just might be the thing that keeps us safe. This story is profound because it is in no way unique—maybe it doesn't take a lot of imagination to see yourself as the speaker or the listener in this particular exchange. If your probably somewhat programmed response is, "Thank god I don't know anyone like that," then that indicts at best, the naivety of the experiences around you and at worst, a culture of intentional shame, silence, and stigma. Something that proves time and again to be fatal.
When I hear the voicemail, I hear the stories of people I've met as recently as this past weekend. A mother wrestling with addiction and asking, "Why can't my kids be enough of a reason to quit?" A brother who misses his sibling who died by overdose, a loss that kick-started his own sobriety. A father looking over his child's shoulder with hope as they read through information at our booth about resources and where to find help. These stories are not rare—mental health challenges are in a sense "equal opportunity" affecting people across all places and pay scales, which leads me to something else I heard…
It is not only fair but also necessary, to acknowledge the layers of privilege that exist in this particular story. While addiction, depression, anxiety, and so on pay little mind to job titles or who our parents are, access to care varies greatly across the spectrum of intersectionality and lived experience. So at once, there is solace in hearing "I don't know what to do" and a challenge. It can be comforting knowing that even the most powerful and well-off among us can feel overwhelmed, but in the wake of that, there must be movement towards something better.
I don't think it was an accident that this voicemail was released before an election—attempting to moralize personal pain—and so my deeper hope is that we can hold our elected officials accountable when it comes to prioritizing funding, access, and services for those who "don't know what to do." I am hopeful that one day soon similar voicemails might be shared that say, "I know this is scary, but I have a list already of what we can do next." And that hope can be enacted today.
"But I am here no matter what you need, no matter what you need, I love you."
The one word that most radically changed my life when I was at my lowest was "we." After making my best effort to push away who I believed to be my last friend, I heard, "We are going to make it through this." It was the first time I believed that I wasn't alone, that my life was not solely mine to figure out. Later there would be conversations about options for help, resources, and safety plans, but those all found their value in the proof that I was not alone. Not everyone has immediate access to that sort of unconditional support—a parent, a mentor, a sibling, or a friend—but TWLOHA works to build better, safe, and sturdy bridges to the support that you deserve. Our FIND HELP Tool can be a good place to start.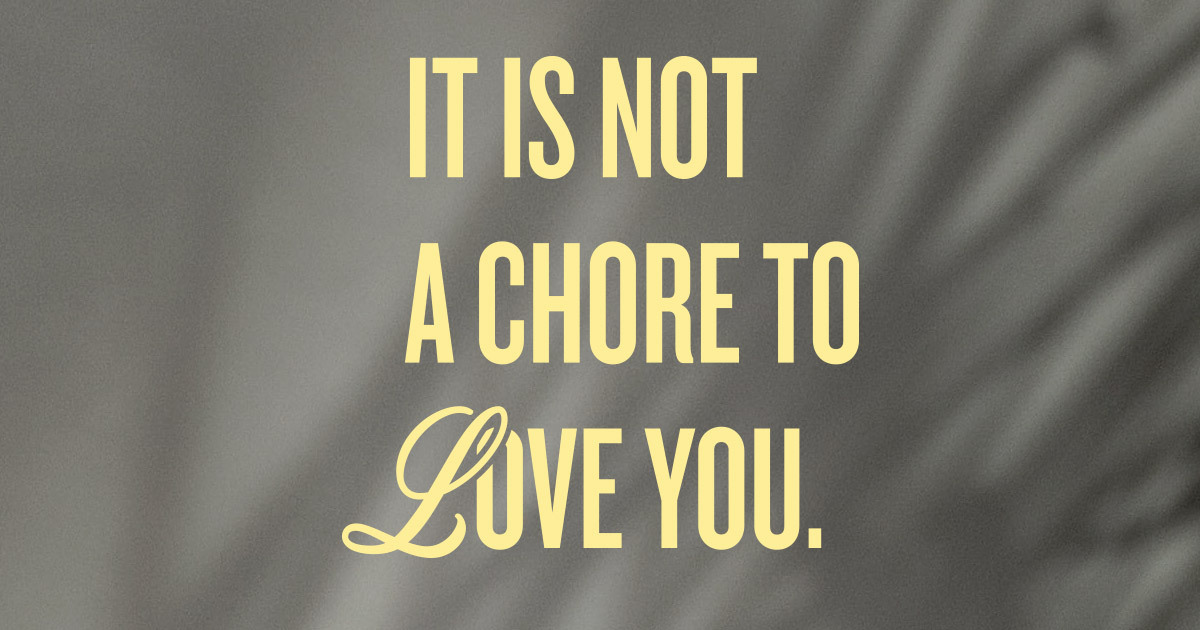 What I continue to hear in that voicemail is a hope that remains defiant. You can be tired and feel ill-equipped and yet determined that the story can continue. There is a resilience in the phrase "no matter what," an ember that keeps glowing in the waning smolder. A reminder that it is not a chore to love you, that any sense of burden is indeed a reference to something that you have—not something that you are.
And the last thing I heard was: "I love you." It was also the first thing I heard. Maybe you can save this too and return to it as needed, and find yourself once again in good company.
---
You deserve love and a safe place to begin, continue, or restart your journey toward healing. We encourage you to use TWLOHA's FIND HELP Tool to locate professional help and to read more stories like this one here. If you reside outside of the US, please browse our growing International Resources database. You can also text TWLOHA to 741741 to be connected for free, 24/7 to a trained Crisis Text Line counselor. If it's encouragement or a listening ear that you need, email our team at [email protected].