It was just over a year ago that i hosted the first HEART CAMP workshop, with a group of 42 people in my hometown in Florida. It went really well but—it did not go as planned.
i assumed that people would come with lots of questions, and so i assumed that much of my role would be doing my best to offer honest answers. i imagined that we would hit all of the highlights—how TWLOHA got started, the movie and the book, the time we won a million dollars, and what i've learned along the way. Since HEART CAMP was going to be a workshop and since i would be the one hosting it, i pictured myself giving lots of advice.
About a week before the event, i came across a Bob Goff quote that really challenged me: "Most people need love and acceptance a lot more than they need advice." This quote turned out to be HEART CAMP's North Star. It was foundational for what the whole thing would become.
HEART CAMP turned out to be way more about the people in the room than the person at the front of the room. i ended up asking questions way more than i answered them. The event turned out to be a more of a conversation and less of a workshop. HEART CAMP became an opportunity for people to feel seen and known and heard. People chose to be vulnerable about difficult things that they had faced or were still facing. People spoke up about their dreams. People shared their stories. This vulnerability became contagious, honest words serving as invitations for others to be honest.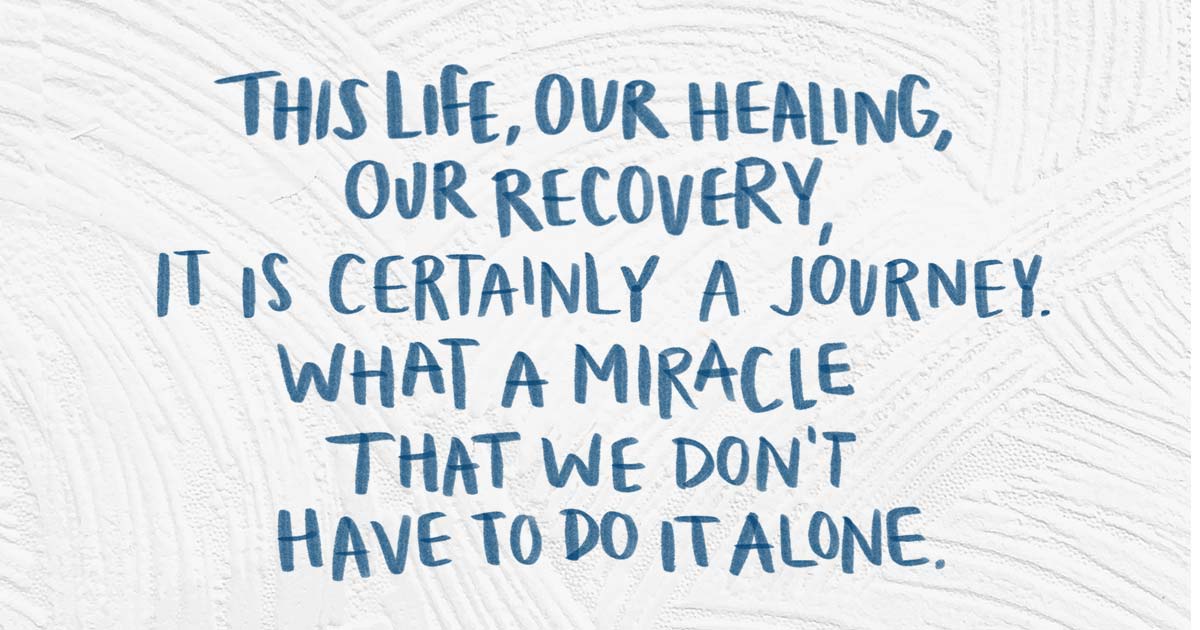 Within the first group of attendees, some common threads began to emerge. The first was that most of the people in the room were navigating some kind of transition, from the loss of a loved one to recovering from trauma to walking through a divorce. There was also life at the other end of the spectrum as well—folks heading off to grad school and getting engaged, babies being born. Some people simply wanted to change jobs, to spend more time doing something they believed in.
The second common thread among the group was that people were looking for community. They were looking for connection. Another word for this is "friends."
This wasn't something that showed up in the survey i sent out before the event. It was something that showed up at the end of the first day. Technically, we were done at 9 p.m. But three hours later, most of the group was still together, laughing in the lobby and sharing stories on the beach behind the hotel. This phenomenon became known as "HEART CAMP After Dark."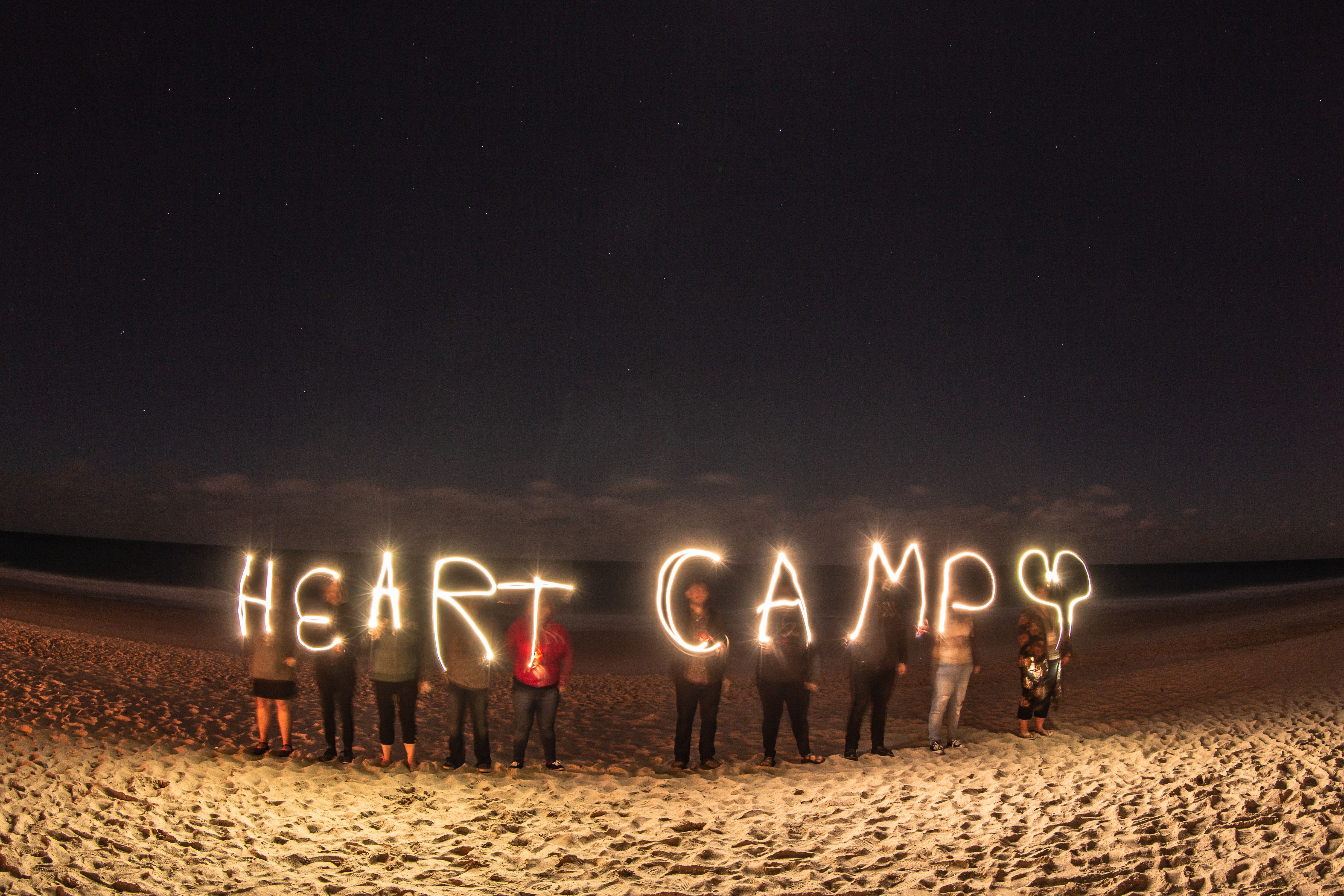 Of course, it's one thing to have an awesome "camp" experience, to feel good and then forget. It's common for things to fade, to go back to the way they were before. The real evidence of community was found weeks and months later when these folks were still in touch. There were group chats and google hangouts. There were road trips and people getting on planes to invest in these relationships.
We ended up hosting five workshops last year, in Florida, California, and Tennessee. While each group was different, the common threads remained the same. HEART CAMP attracted people in transition and folks aching for community. Last month, to kick off 2019, more than 50 people said yes to an invitation for the first-ever HEART CAMP REUNION in Florida.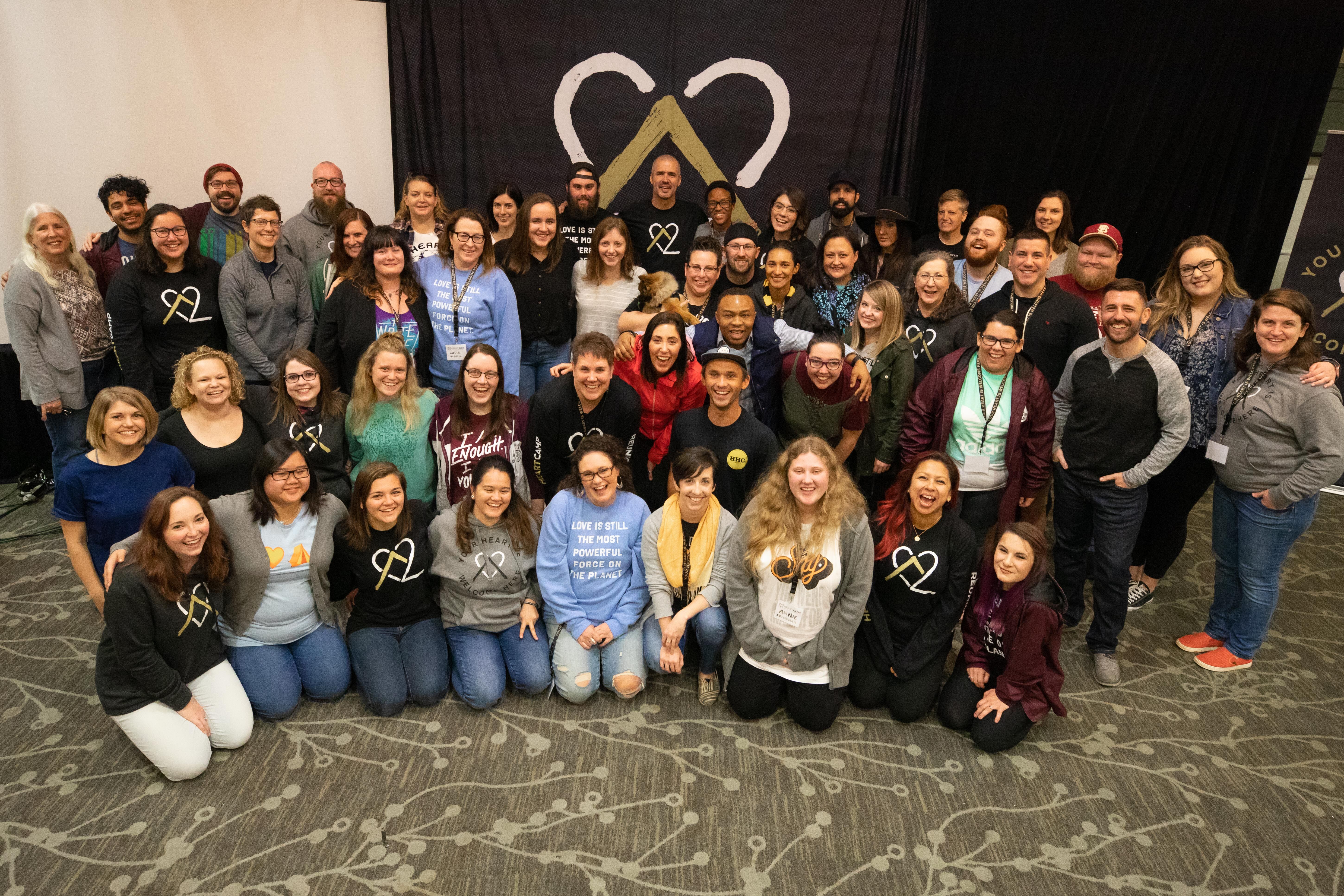 So what have i learned over the last year? What has this taught me? Well, i've definitely learned my way around Office Depot, and i've learned how to make a schedule and a seating chart. But beyond all of that, it goes back to that Bob Goff quote, that simple idea that people need love and acceptance more than they need advice. i've learned it's true.
People often ask "What's your favorite part of HEART CAMP?" i love to tell them it's the relationships. It's watching people connect. It's watching someone show up alone and leave with new friends. It's watching those friendships grow over time, because people choose to be intentional. It's watching folks meet each other in their pain and in their questions.
One woman, a single mother, was diagnosed with Stage 4 cancer and wasn't able to make it to the reunion. So a group of six HEART CAMPERS visited her in Orlando. After raising $800, they showed up with groceries and gift cards. They couldn't take away her cancer but they could make sure they showed up, with hugs and tears and lunch and dinner. They could make sure this family knew that they were not alone.
They show up for the celebrations as well. When one couple, both of whom had been to HEART CAMP, announced that they were pregnant after walking through IVF treatment, the couple was surprised with $300 worth of gifts for the baby on the way.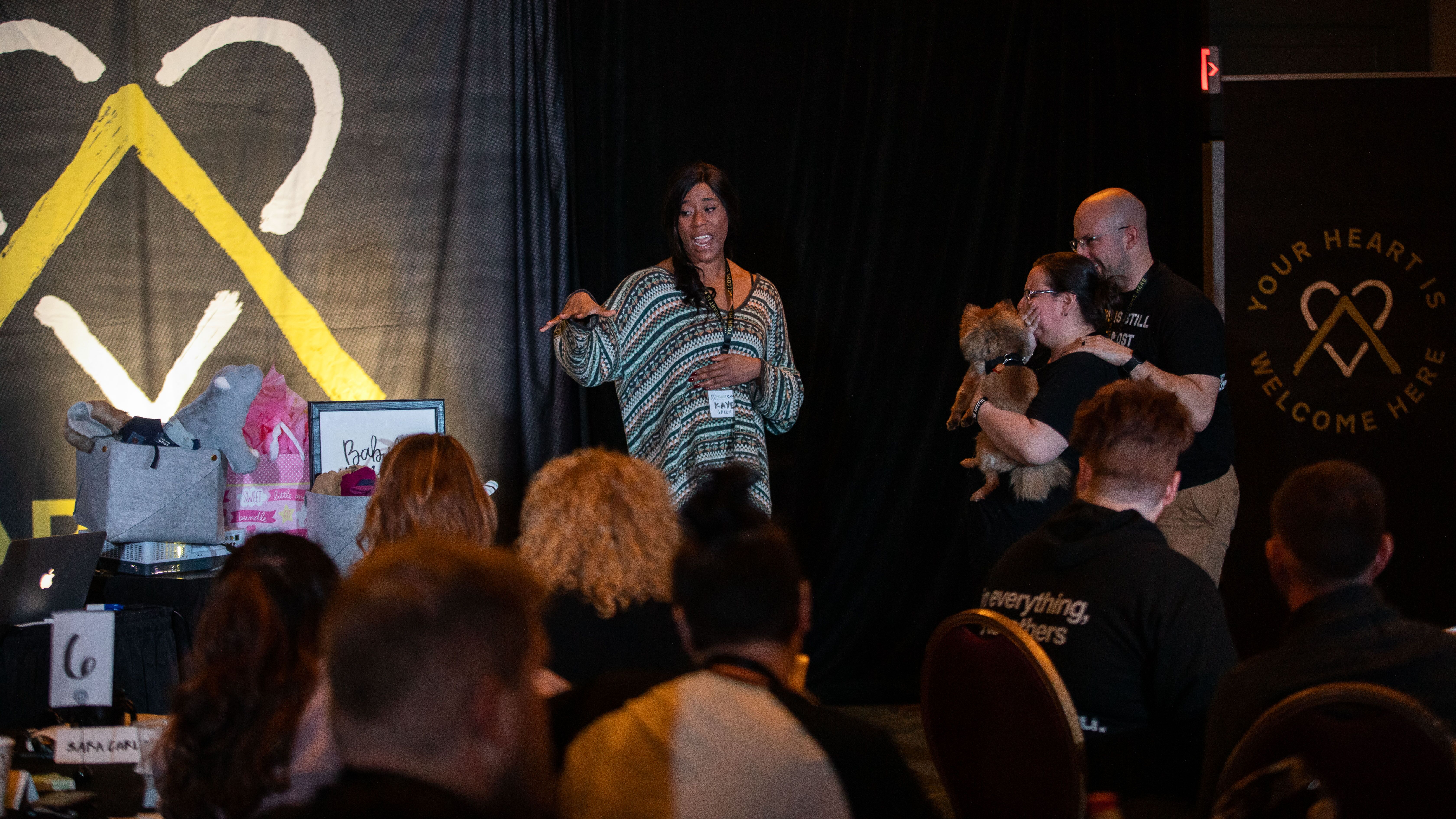 All of it points back to something TWLOHA has believed and said for years: People need other people. It's simple but it's true. Everything is better shared. Our questions, our pain, our dreams, our fears. When we celebrate and when we grieve, we shouldn't have to do either one alone. When we plot and plan and do our best to move forward, we need other people to walk alongside us.
To paraphrase what my friend Bob said, your questions deserve answers, but just as much, you deserve people who will meet you in your questions. Some answers will take years. Some answers will take a lifetime. The questions often weigh so much. The good news is you don't have to carry them on your own. This life, our healing, our recovery, it is certainly a journey. What a miracle that we don't have to do it alone.
The next HEART CAMP workshop is May 4 & 5 in Indialantic, Florida. To learn more, visit heartcampwithjamie.com.