My brain doesn't see the world the way other brains do. There is no gray. Life is a constant war between black and white. Sometimes, my brain feels like beautiful chaos, exploding into colors of creativity and bursts of blooms so bright they almost seem blinding, especially after a season of a dark void, full of nothing.
My emotions are as tumultuous as the ocean, crashing into the shore between ebbs. When the waves break onto the shore, my heart breaks with them. When the waves swell back up into high crests, my heart soars.
My body sometimes looks like crying in bed, rocking back and forth, refusing to open my eyes—because if I open my eyes, I have to face the day, and the day is already too much. Other times, my body looks like dancing in the snow on the deck at night, blasting Taylor Swift in my earbuds, as a way to validate my feelings over a recent breakup with a guy.
All of these moments, each of these experiences, are overwhelming in their own way.
The euphoric ones flood my veins, making me feel like my brain is on fire, making me feel like I'm on top of the world. The abyss, on the other hand, makes me feel like I cannot possibly survive another moment of emotional anguish.
But yet, there was hope. Because so far I have survived 13,140 days.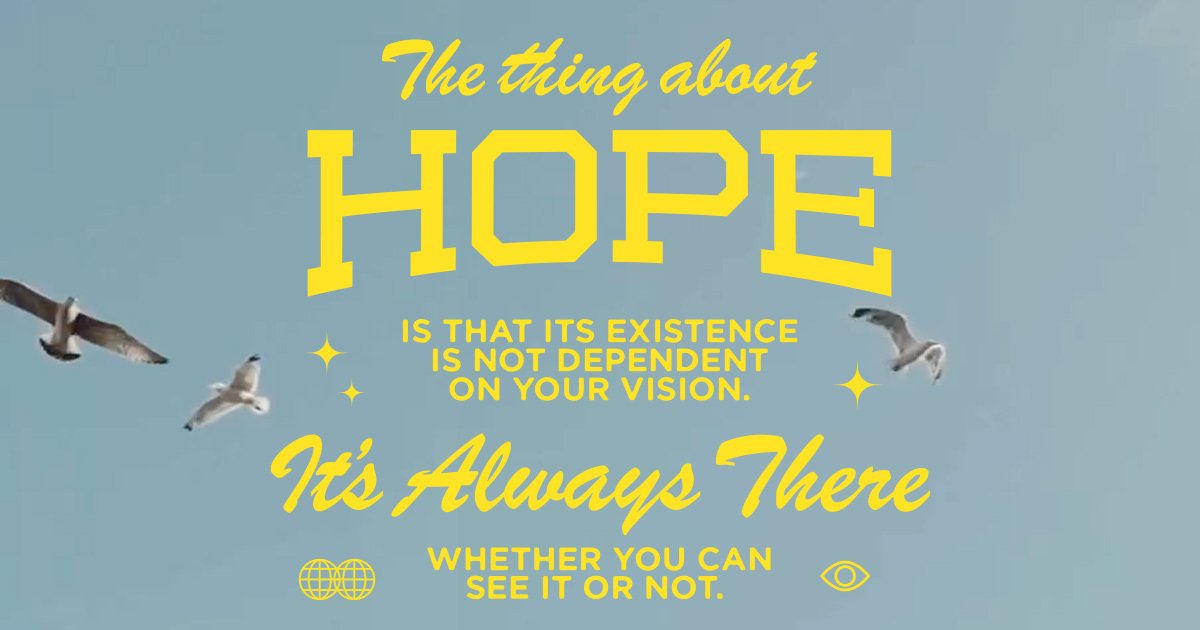 When I was 17, I was put into an inpatient behavioral health hospital by my mother. She was worried about my increasing amount of passive suicidal thoughts, so she had me admitted. I was angry. They took my sweatpants because they had strings. We weren't allowed to have silverware, so we ate with plastic sporks. We were constantly checked on by the night nurse, which made sleep impossible. Even now, I can still remember every detail. The doctors diagnosed me with Bipolar 1. They gave me medication. At that time, hope was hard to see. I never thought I'd make it to my 21st birthday.
But I did. And there was hope.
Struggles came and went. I graduated college. In my twenties, more diagnoses were added, therapists came and went, and hope grew dim, but I forced myself to see it. I knew that if I lost my hope, I'd lose my life. So, I refused to let go. I clung to Jesus, and my mom, and my faith, and hope remained. I became a mom. There was joy. There was still sadness, but the highs and lows were more manageable.
In my thirties, a string of traumas rocked my boat, and the ocean of emotions raged. Hope became nearly obsolete—an abstract idea I could hardly comprehend.
Still, my candle of hope, however dim, was still lit.
But then, something devastating happened. Something completely unavoidable and more painful than anything else in my entire life. My mom died. And all at once, the candle of hope was snuffed out. I went numb. No highs. No lows. Just numb. The girl who felt everything for all those thousands of days felt nothing. I couldn't even cry.
A few months after she died, when I was 35, I was self-admitted to another behavioral health hospital. They said they couldn't help me, so after six days, I was sent home. What followed was eight months of an outpatient, partial hospitalization program, along with weekly trauma therapy. A painfully stigmatized disorder called Borderline Personality Disorder was added to my ever-evolving list of diagnoses.
Slowly, I began to feel again. Anger came first, as part of the grief, and it stayed for a while. In time, other emotions resurfaced, the hard rock inside cracking open. I was healing. And with that healing, I started to see hope again on the distant shoreline.
In a few short months, I will be celebrating my 37th birthday. When I look back on the 17-year-old girl who gave up her will to live, it's hard to believe I made it to this point.
But the thing about hope is that its existence is not dependent on your vision. It's always there, whether you can see it or not. And when you can't hold hope on your own, someone or something else can hold it for you. Myself included.
---
Your diagnosis is not the end of your story. You are capable of living with these challenges. Healing is still possible. We encourage you to use TWLOHA's FIND HELP Tool to locate professional help and to read more stories like this one here. If you reside outside of the US, please browse our growing International Resources database. You can also text TWLOHA to 741741 to be connected for free, 24/7 to a trained Crisis Text Line counselor. If it's encouragement or a listening ear that you need, email our team at [email protected].