Too often we hear from people who are worried that they can't achieve their dreams or have a successful career because of their mental health issues. We hope our "Working It" interview series proves that it's possible to do that and so much more.
You can read previous interviews here.
TWLOHA: For our readers who aren't familiar with you or your work, can you tell us a little about who you are and what you do?
BECKY: Yes! My name is Becky, and if you've read a blog published by To Write Love on Her Arms over the last year or so, there's a solid chance I was the person responsible for editing it! That's the long version of: I'm the editor at TWLOHA.
I joined the team back in February of 2017, and prior to this gig, I worked as a freelance editor and writer. Basically I spend a lot of time writing and reading and working with words both professionally and personally. Fairly often, you can find me either editing or crafting an alternate plot within the world of fan fiction.
TWLOHA: How does mental illness affect your life and work?
BECKY: I actually wrote my first blog ("Me Versus Depression: When Battling Mental Illness Requires Superpowers") for TWLOHA a few months ago that touches upon my struggles with mental illness—specifically depression. I also deal with anxiety.
As the TWLOHA editor, I spend a significant chunk of my time reading blog submissions and working with contributors. The vast majority of those pieces tend to be thick with intensity and the stark reality of mental illness and what it's like to struggle. Being someone who also struggles is both a blessing and a curse. I would consider myself a pretty empathetic person which results in investing myself wholeheartedly into telling a supporter's story. That's what I consider the "blessing." As for the "curse," well, that's the muddled space where I sometimes forget to separate myself from the job. It's something I've had to learn over the last year. For a while, I was taking my work home with me. I wasn't granting myself permission to step away and exist just as "Becky: The Person" rather than "Becky: The Editor."
Obviously most folks probably don't work for a nonprofit, let alone a mental health nonprofit, so my situation is no doubt rare. I'm in the midst of a work environment that is progressive and transparent (especially in terms of mental health), and sometimes that translates to one of us coming forward to tell our coworkers or boss that we're struggling. Still, it's not easy. Talking about mental illness in the office for eight hours a day, and then having to go home and manage your own can make it feel as though you're stuck in a perpetual spin cycle. Those are the days when I make a conscious effort to disconnect from the internet and seek out a way to be present—for me, I tend to find that reboot button in nature. I mean, humans are great, but sometimes you just need a solid hike to sweat out your frustrations or a visit to the ocean to quiet your mind. (Note: Doing either of those in the company of my dog Bucky amplifies their impact exponentially.)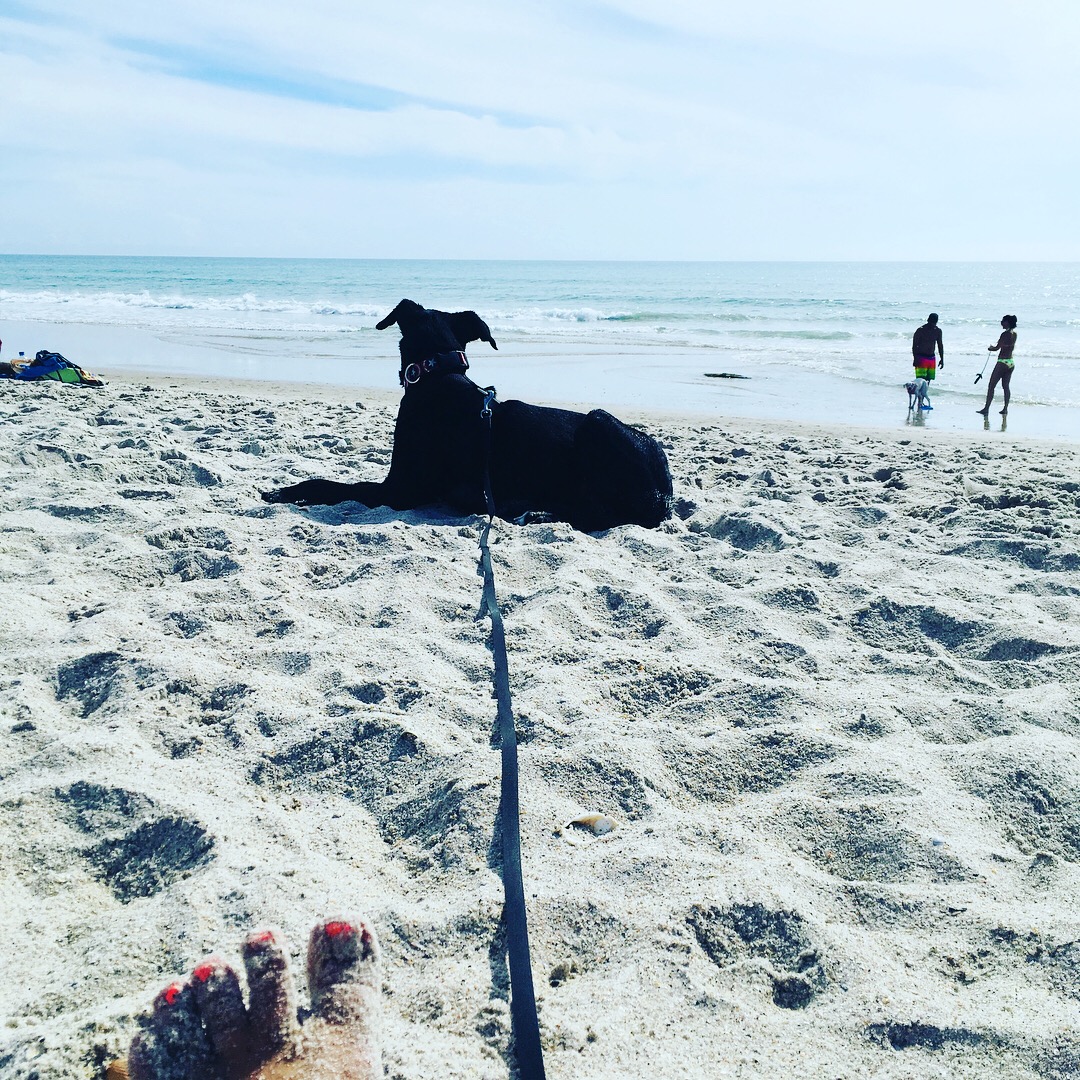 TWLOHA: Considering the blog you recently penned and what your job entails, you obviously speak and write candidly about mental illness. Have you ever felt wary when sharing your struggles? If so, what pushed you to do so anyway?
BECKY: Absolutely! I was texting my coworker about my hesitation to press the publish button on my blog the day it was scheduled to go out. For a solid moment, I was afraid that by exposing my struggles, I was almost giving people the opportunity to invalidate my position at TWLOHA and being a voice in the mental health community. Fortunately, that moment was fleeting. Those doubts and worries and fears were replaced with support and encouragement.
TWLOHA:  What would you tell someone who doesn't think they can manage their own schedule or support themselves while dealing with mental illness?
BECKY: When I was in the thick of my depression at the start of my 20s, I honestly thought I would never reach a point where I could hold a job. The idea that I could handle even a part-time job was overwhelming; I didn't think I would ever be reliable enough—not when I had depression consuming my energy.
It certainly took me a while to get where I am now—I work a full-time job, care for myself, and have a seven-month-old puppy that demands my attention. And when my depression came back a few months ago, I was worried I'd fall back into a place where I couldn't function. But I think, for me at least, that being a bit of a veteran when it comes to managing mental health has worked in my favor this time around. I know what works for me, I know what makes the weight of my mental illness feel suffocating. Trial and error is a massive part of creating a treatment plan that works for the individual, and I think I've started to really find a plan that vibes with my wiring.
TWLOHA: Is there anything you wish someone would have told you when you were struggling? Or something you'd like to share with our readers who are struggling right now?
BECKY: During my first tangle with depression, I was surrounded by an exceptionally open and supportive family. I was fortunate, but in reality, no one in that circle knew exactly what I needed to get better. Their intentions were righteous, but more than anything, I needed to see a professional. It took longer than I would have liked, but I eventually came to the realization that I needed more formal help. And with that experience, I would tell someone struggling to not wait. Reach out to someone you trust and get the ball rolling as quick as you can with proper treatment. And don't be afraid to speak up when you're talking to those professionals. Be forward. If something is working, tell them. If something isn't doing shit, tell them. They can only help you to the best of their ability if you're being forthright.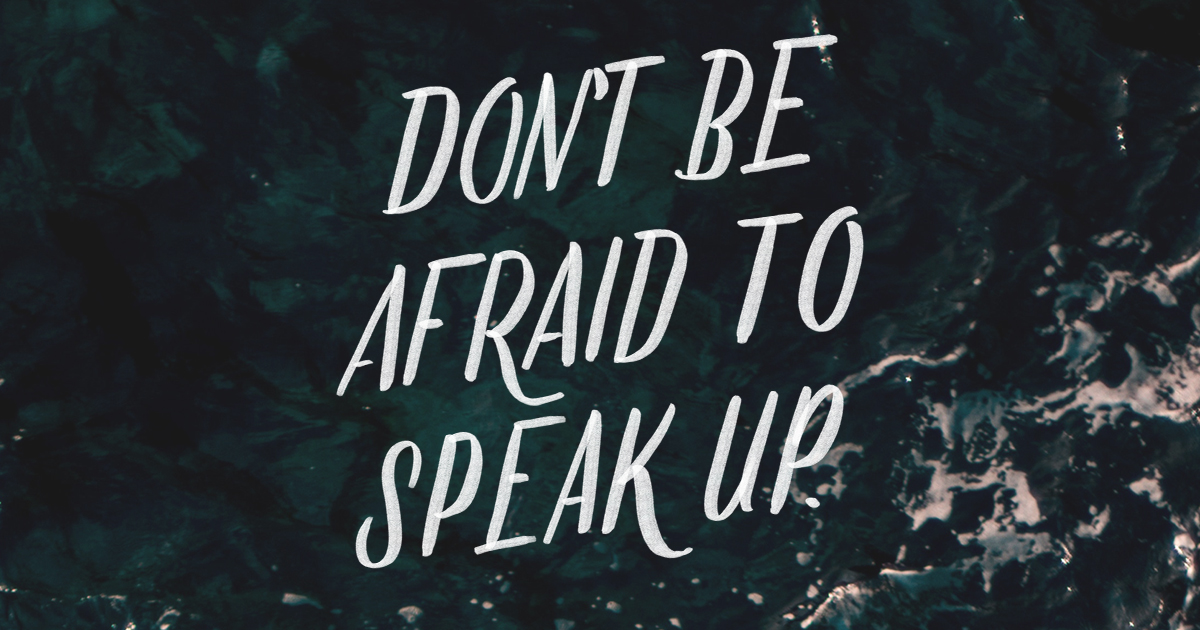 TWLOHA: We often hear from people who are afraid of getting on medication because they believe it will hinder their creativity. Being a writer, have you found that taking medication helps or hinders your work?
BECKY: It will always frustrate me when people romanticize mental illness with good art. Yes, our emotions are behind our most honest and thought-provoking creations, but that doesn't, in any way, validate the idea that we should have to suffer through chemical imbalances for the sake of our work. Your creativity, your ability to make something out of nothing, is not going to suffer because you are treating your illness. For those who need medication as part of their treatment regimen, you are essentially giving yourself the best chance to create considering most mental illnesses zap us of our energy and confidence. And when it all comes down to it, you are more than your art. You, as a living, breathing person, come before any of that—which is reason enough to take a medication that helps you stay alive.