We don't want to lie to you. Life is certainly full of pain and suffering. There's nothing romantic or idealistic about either of these realities. They are incredibly hard to endure. And this past year has felt like one heartbreak after another. And the weight of heartache can leave any of us feeling completely alone and utterly hopeless.
But here's the thing, you are not alone. We have collapsed onto the tile of our bathroom floors and have been certain we wouldn't make it through. We have dialed the number of our most trusted friend only to hang up before the first ring out of fear that everything we're feeling will be too much for someone else to know of. We've kept our pain a secret even when deep down we know that does nothing but magnify the isolation we are experiencing.
Pain is not a solitary emotion. We do not need to hold it in or push it down to make it through. Andrea Gibson once said, "What I know about living is the pain is never just ours. Every time I hurt I know the wound is an echo, so I keep listening…"
We're here, with our ears and hearts wide open. We do not know all that you've survived this past year or beyond, but we do know that we want to hear about it. All of it. No matter how overwhelming or scary you may believe it to be, we are not afraid of looking the heavy square in the face.
And while society as a whole may not welcome or accept suffering with as much love and grace, we do hope our willingness to sit with you through the dark moments provides you with the knowledge that you are seen here. You are valued. And you are not a burden. 
While we all carry burdens, we also house moments of light—like when a laugh so big makes us need to catch our breath. And the truth is, we don't ask the wind to apologize for howling or whistling all around us. The ocean is not embarrassed by how hard it collides with the shoreline. We can bring everything we're feeling into the sunlight and invite those we trust to help us acknowledge it all. We can share our current fears with those who know how to help and we can be reminded that our pain is valid but not all-encompassing.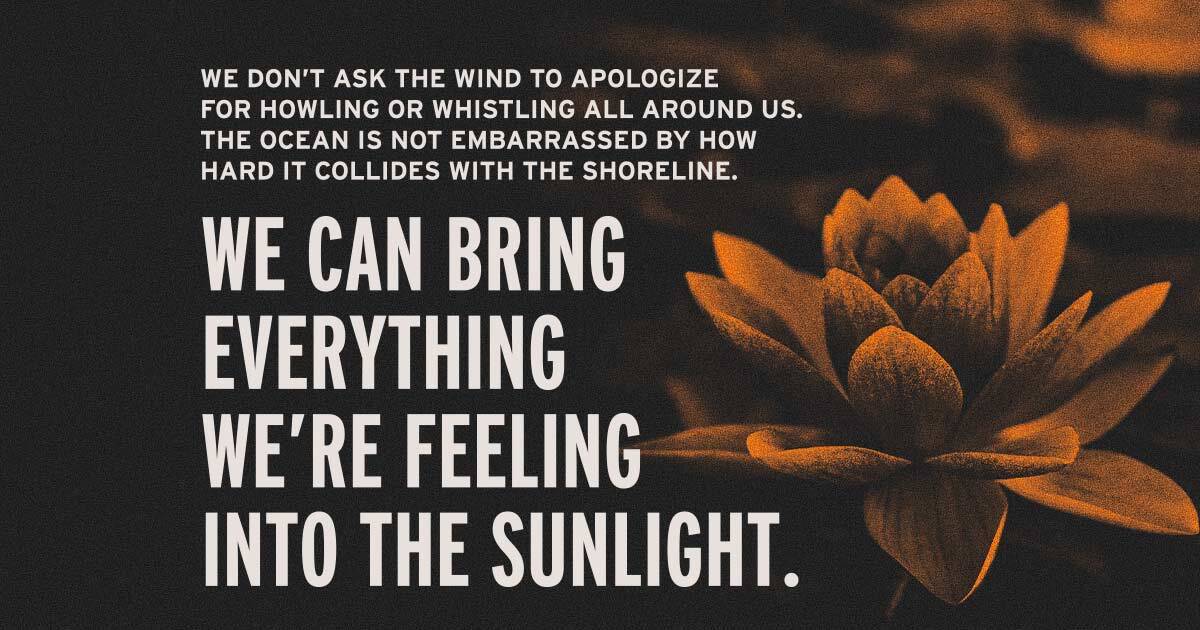 So many of us were taught to wrap shame around our fears and our middle-of-the-night thoughts. But we don't subscribe to this lesson. We don't believe that shame will provide us with anything conducive. Suicide is seen as tragic, but it isn't something to ridicule, belittle, or demean. If you are uncertain of seeing tomorrow or being able to make it through today, we want to meet you in that space with hope in one hand and help in the other. As we head into and move through September, which is Suicide Prevention Month, we are reminding you—and ourselves—that our spectrum of emotions is worthy of being shared. Your authentic and vulnerable humanness is not a burden. It can all be a lot to carry—your truth and fears and anger and pride—but the you in the center of it all is not a burden. You are not a burden.
---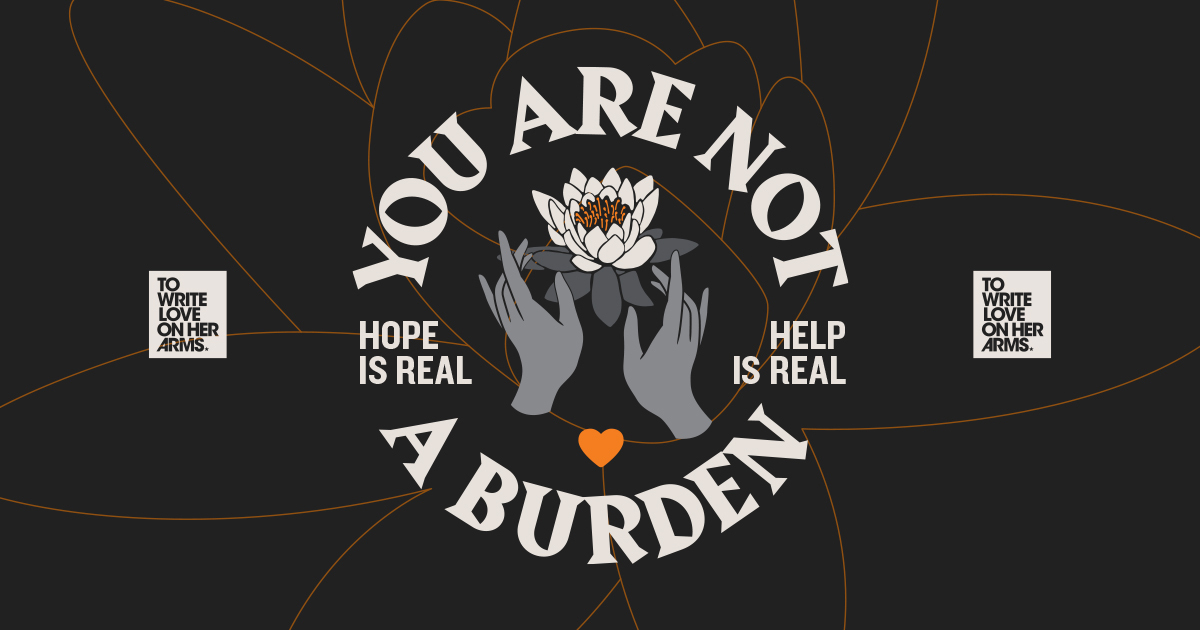 Suicide is a complex social and health crisis that impacts every community on the planet. In September, during Suicide Prevention Month, we're working to disrupt the belief that struggling with mental health makes you a burden. We invite you to help us create honest and hopeful conversations, explore what it looks like to support people through their darkest moments, and invest in the tools and resources that make healing possible. Your truth, your fears, your pain, and your doubts do not make you a burden—they make you human. Learn more about the You Are Not A Burden campaign here.
---
Whatever you are facing, there is always hope. And we will hold on to hope until you're able to grasp it yourself. If you're thinking about suicide, we encourage you to use TWLOHA's FIND HELP Tool to locate professional help and to read more stories like this one here. If you reside outside of the US, please browse our growing International Resources database. You can also text TWLOHA to 741741 to be connected for free, 24/7 to a trained Crisis Text Line counselor.