Please stay.
If you stay, it means change is possible. It leaves room for things to shift. We genuinely believe that hope is real—it's not just a line we say. If you choose to stay, if you choose to hold on to hope, there will be time for things to get better.
Yesterday, we lost Stephen 'tWitch' Boss, his death an apparent suicide. The tributes shared speak to the joy he offered the world and to those who had the honor of knowing him. There are millions of people grieving that we won't see another 'tWitch.' There are three kids who lost their father, a wife who lost her husband, and friends and family members who lost someone they love.
Collective grief provides the opportunity to reach out and say "I'm struggling."
And if you're struggling in this very moment, we have a message for you:
Stay.
Just a little bit longer. One more minute. One more hour. See tomorrow's sunrise. Does saying your pain out loud make a difference? Because you should be able to talk about it. Say it to a trusted friend. Say it to a therapist. When all feels lost, you are still worth fighting for. The help you need, the hope you're trying to feel—we want you to have the chance to find it.
Pain can isolate us. It often makes us feel as though we're alone. But you're not. Help exists and it is brave to ask for it. Whatever you need to share, you can say it, type it, write it, or whisper it. Because we want to greet tomorrow knowing you're a part of it.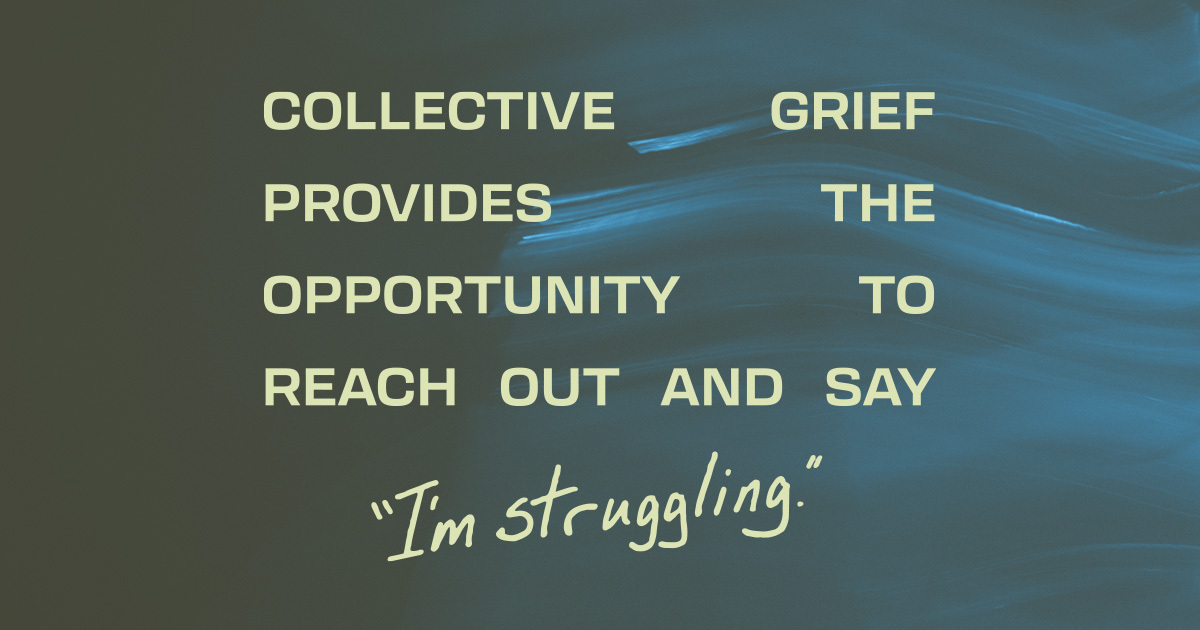 If you're someone wondering what you can do: 
We don't know all of tWitch's story. We don't know what he was feeling, what he was experiencing. We don't know if this was the first heavy moment. Or the 112th. Like so many of you, we saw his joy. His passion for dance and the way it could bring people together. We saw all of the things that make a moment like this so hard to understand. All the things that make it easy to assume that someone is OK—until we suddenly realize they're not. When we lose someone of this nature, we all have questions about how or why.
What we do know is that we lose 700,000 people around the world to suicide every year. That's 1 person every 45 seconds.
Pain presents itself in varying ways. Sometimes we can see it, and bear witness to it without much effort. Other times, it's below the surface and kept under wraps. Maybe there are times when it lands somewhere in between. In all of these instances, sharing what's hurting us does not equate to weakness. It does not equate to us as individuals being burdens.
We can create space for each other's pain. That might start with you getting vulnerable and honest with your story. It can also look like leaning on your support system. Asking the hard questions and wanting to hear truthful answers. Letting others know that you are someone they can be vulnerable with when what they're carrying is too heavy.
We can learn how to show up in the moments when someone does come to us. We can learn to hold space for their struggles so they can trust that although we might not have the answers, we are still a source of compassion rather than shame or judgment. We can learn about the resources that exist and work with them to figure out the next steps toward accessing the help they need and deserve.
Crisis Text Line
Text TWLOHA to 741741 to connect with a trained crisis counselor. It's free, anonymous, and available 24/7.
National Suicide Prevention Line
Call or text 988 for free and confidential emotional support.
FIND HELP Tool
Enter your zip code and the type of care you're seeking to locate free or reduced-cost mental health resources in your area.
AFSP – Support for Survivors of Suicide Loss
Enter your zip code to locate support groups for those who have experienced the loss of a loved one to suicide.
If someone you care about is struggling, please cross the distance. Remind them they are not alone. Remind them they deserve better. Encourage them to seek out help. We may not always know how when someone is hurting, but starting the conversation and creating that space can make a difference.
And while it may not always be enough, it is always worth it.
We mourn the loss of Stephen 'tWitch' Boss. But we also declare to anyone still breathing that together, we will be the hopeful. May we ask for help and offer it as well. May we dream of and work toward a world where people have what they need to heal and to stay. May we work toward a world where we do not lose anyone to suicide.