This piece discusses the topic of suicide and suicidal thoughts. Please use discretion.
My childhood and adolescence were marked with milestones of self-destruction.
When I was 13 years old, I swallowed a handful of pills; when I was 16, I did the same thing again, but this time an even larger dose, chased down with mouthwash. The first time I was sober; the second time I was drunk. Both of those incidents lead to me being hospitalized, and the latter lead to my spending month of inpatient rehab for substance abuse.
I didn't stop then: when I was 22—a month before I stopped drinking forever—I tried to run into traffic in New York City after breaking up with my ex-boyfriend.
All three of these times, when I made the decision to jeopardize my own existence, I truly wanted to die. In those moments, I believed that whatever I was going through—coming to terms with my sexuality, breakups, fights with friends, bad decisions—was worth ending my life.
Today, as I am in a place where I am focused on my mental health and self-care, looking back on those moments breaks my heart. I am so grateful that I did not succeed.
In retrospect, the fact that I went to such extremes to end my life isn't shocking when I consider the sustained harm I inflicted on my body through years of fasting, binging and purging, and years of binge drinking and drug abuse. As someone who struggles with depression, anxiety, and addiction, it took me over 20 years to learn to value myself, both physically and emotionally; it took me over 20 years to convince myself I deserved to live.
And getting to that point was not easy or simple. It didn't happen from a single change—in medication, in therapy, in my support system, or by cutting alcohol out of my life. Self-love and self-acceptance, rather, came from the combination of all of those positive forces. It came from looking inside myself and seeing how I was suffering and admitting it. It came from saying aloud that I needed help, and then actually allowing myself to get help.
That help came in many forms: from therapists, from doctors, from my family, from my friends, and also, from myself.
When I made the decision to stop drinking, and made the commitment to myself to live, I knew it wasn't going to be a short journey.
And it wasn't. It's a journey that's still happening now—a journey that may continue forever.
And that's okay.
I know that I struggle with chronic depression and have suffered from addiction. I now live consciously, always paying attention to my mental health. I know that using substances recreationally can never again be a part of my life, and I know that therapy and antidepressants may forever more be a part of my life.
There are still days when I feel depressed and anxious, and there are days where I feel a sense of hopelessness. The difference now is that I know I don't have to suffer alone. I have plans for when I feel that way, and the first step with all of those plans involves expressing how I'm feeling aloud to a therapist, a family member, or a friend.
I now take solace in knowing that I can overcome depths from which I never thought I would return. And remembering that I am worthy of life, and so are you.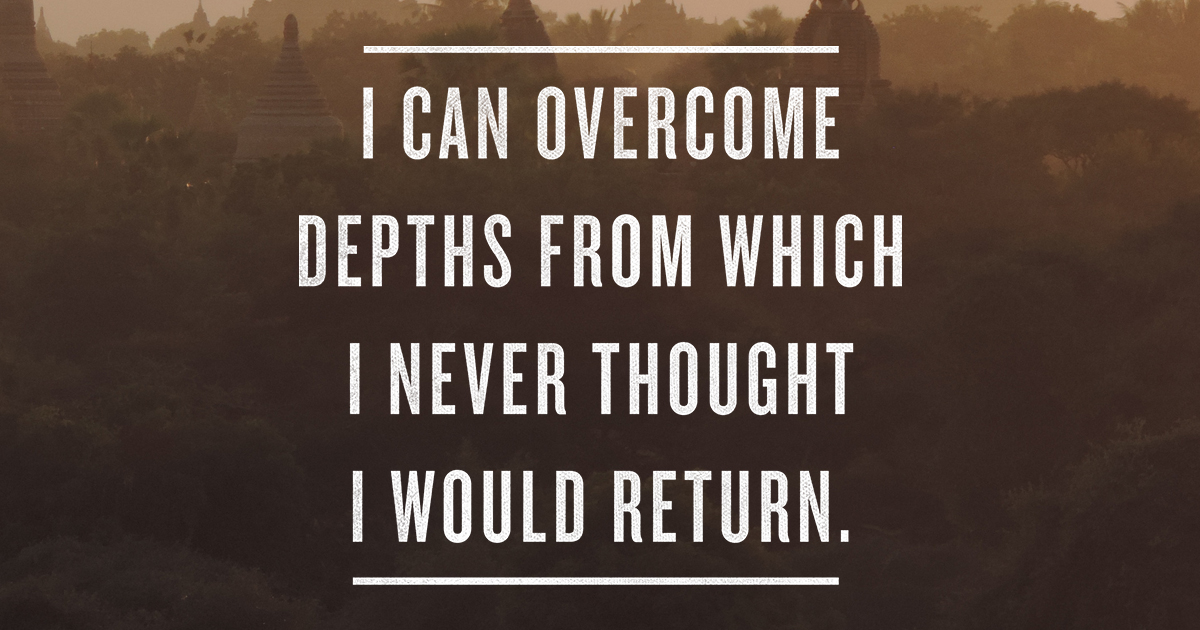 Seamus is the author of Shitfaced: Musings of a Former Drunk. You can follow him on Twitter and Facebook.