Words are important.
What we say, what we write, what we receive. How we say, how we write, how we receive. Every aspect of every jot, dot, and stroke carries meaning that transcends us. Every day, we use words that were gifted to us from decades or centuries of context and evolution. Words that were taught in love and words that were taught in frustration or exhaustion. All of this is to say that there are limits to language, which is what makes dialogue—the sharing of words—so much more important than just words alone.
For all we've learned, there is so much more left to know. But in this moment hazed over with ambiguity, lies, and grandstanding rhetoric, we want to make one thing very clear:
TWLOHA stands against hate. 
That is a simple stance but it needs to be clearly spelled out. To say we are deeply concerned by both the actions carried out on January 6th in Washington, D.C., and the subsequent conversations that have followed would be an understatement. The riots that developed outside—and later forced their way into—the U.S. Capitol building, were not actions caused by mental illness. These people were acting with a rage-fueled recklessness that defied any notion of logic or rational thought. It was a manifestation of hate, not mental illness.
In the words of our Social Media Manager:
"Racism, the belief in white supremacy, hate—these are not mental illnesses. The violence they inevitably lead to is not the result of mental illness."
The difference between being good and bad is not bridged by degrees of mental wellness. And what we risk in dismissing the actions of hate-filled people as "crazy" heaps only more pain and danger upon people who in fact live with mental illnesses.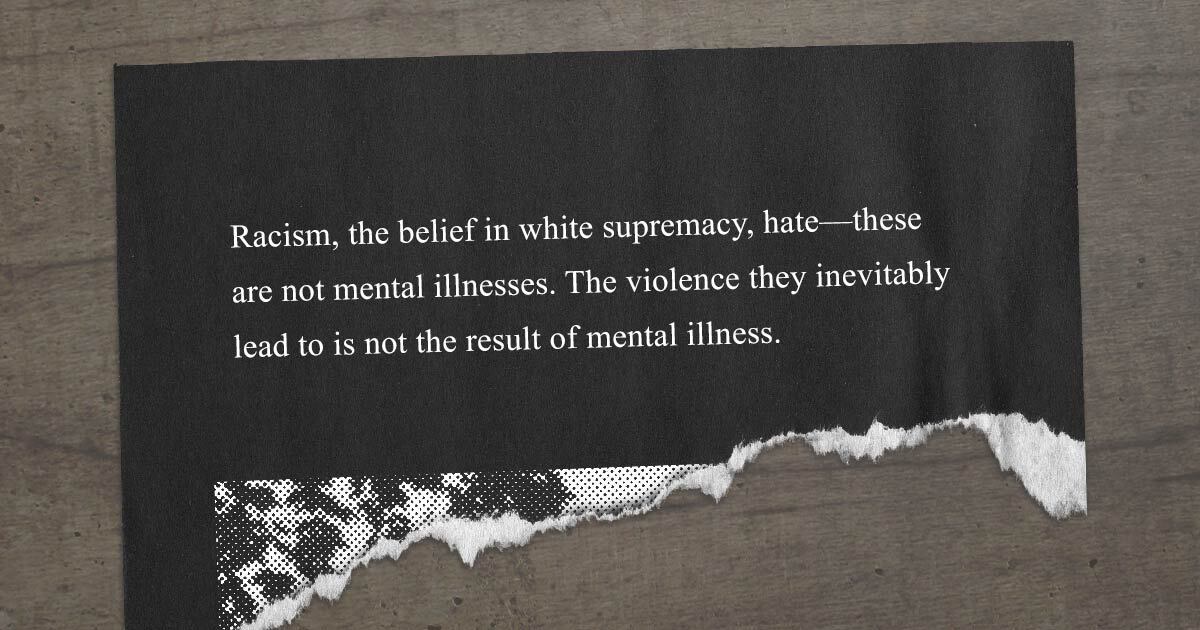 We noted a few years back that people with diagnosed mental illness are far more likely to be victims of violence than perpetrators of it. And when it comes to our posture and our disposition toward those who have been otherized based on their mental, emotional, and behavioral health, we await the opportunity to receive your story and heart with open arms. We stand ready to be a refuge.
The hate that the world saw on clear display last week was sowed, cultivated, and harvested. There were plans that could have been canceled, echo chambers that could have been exited, and microphones that could have been muted that all stirred the frenzy. There is untruth in mob mentalities, and so we cast our lot with those who were attacked, those who are scared, and those who need a friend.
It is also true that we win and lose together. There will be months and years worth of work to reclaim the sense of security that was stripped by the rioters. But we will not stand by as the public discourse attempts to dismiss the actions of evil as something that was somehow unintentional. For all that was lost, there is more yet to lose if we allow the conversation to be led into dichotomies claiming "that group of a couple thousand were simply mentally unwell."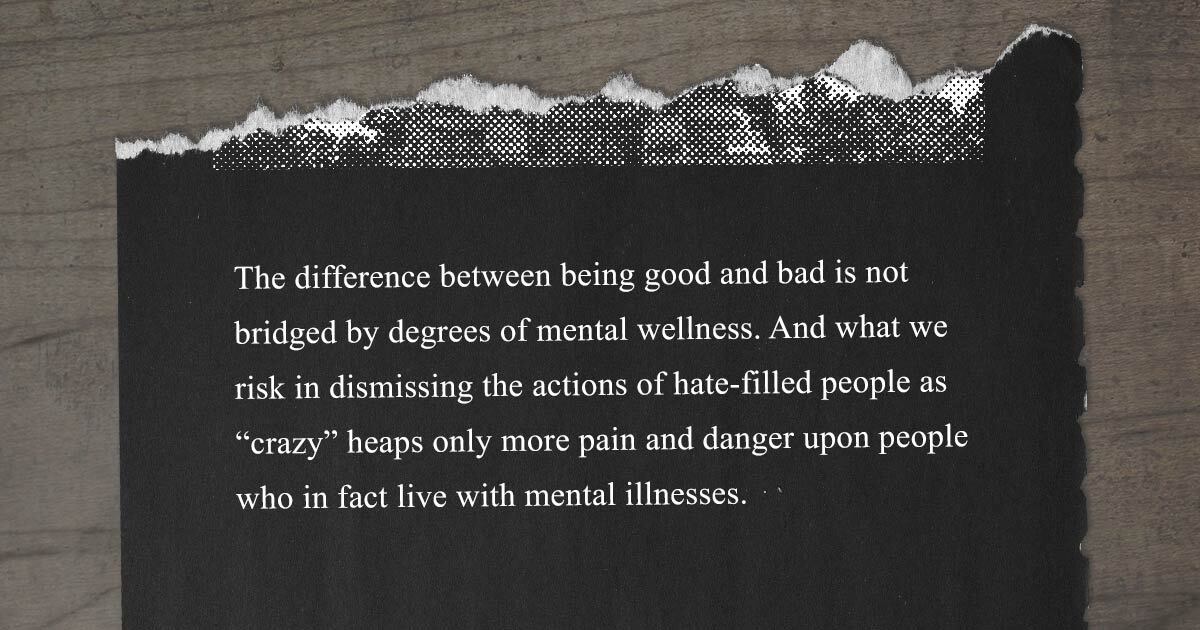 Let it be known that chronic thought patterns of hatred and intolerance can change brain chemistry.
Let it be known that chronic thought patterns of goodwill and empathy can also change brain chemistry.
January 6th was not, and is not, an issue of illness. It is about accountability. It is about community. It is about open and honest discussion that is immediately halted when we ascribe short and clichéd responses to complex or uncomfortable topics.
We are not siding with elephants or donkeys, but we are running to the margins to extend love to those who are hurting. In this case, that means using our platform to denounce hatred, violence, and dehumanizing language. And rest assured that we will continue to lend ourselves to those who still feel the effects of that violence physically, psychologically, or rhetorically.
---
It is okay to be scared or anxious. It is okay to need help when it comes to your healing and well-being. You are not weak for wanting or needing support. If you're seeking professional help, we encourage you to use TWLOHA's FIND HELP Tool. If you reside outside of the US, please browse our growing International Resources database. You can also text TWLOHA to 741741 to be connected for free, 24/7 to a trained Crisis Text Line counselor. If it's encouragement or a listening ear that you need, email our team at info@twloha.com.