I have been asked, "Who is your person? You know, the one person you go to when you need to vent? Or the person you call when your heart is giddy about something? Who's your person?"
No one came to mind.
When I say no one, I mean I had a list full of people I wanted to be that one, but none of the names felt right in that moment. Or the time before. Or the time before that.
I don't intend to seem ungrateful for the people who are in my life, but there are times when you look at what is in front of you, and see nothing. You see nothing that is right. You cannot find or imagine the solution from what you have been provided with.
On my road to recovery from self-harm, I knew that asking for help was always going to be the most difficult step—but essential if I wanted to get better. I had to catch the impulse before I acted; I had to talk to someone as soon as the thoughts popped into my head.
And so I did something that scared me: I pushed the keys to spell out the word "CONNECT" and sent the message to 741741. Then, I waited.
Soon, I was met with one of the most friendly and welcoming individuals, who was eager to hear what I had to say. They asked questions about my life, my concerns, and my feelings. And I did not question the person's intentions or judgments towards me. I had a different feeling when I connected to this person, a complete stranger. I felt like I could be anyone, but more importantly, I could be myself.
And as I texted this person, confided in them with some of the toughest struggles that were on my plate, I found relief. Some of my darkest moments now seemed lighter. The human on the other end of the phone reminded me that hope was still ahead of me, and that support was available. Support from trained professionals and from the people in my life. During that conversation I realized that nothing is wrong with being afraid to reach out, what matters is that we push through it and actually reach out. To a crisis hotline. To a counselor. To a friend. I still deal with uneasiness when it comes to asking for help, but when those feelings arise, I remind myself of that text conversation.
Life provides us with so many avenues to get better. Maybe it's asking for help from a loved one, or a complete stranger. Maybe it's in the comfort that comes from the furry paws padding toward you each morning. Or maybe it's in the words typed on a keyboard or the script etched on a page.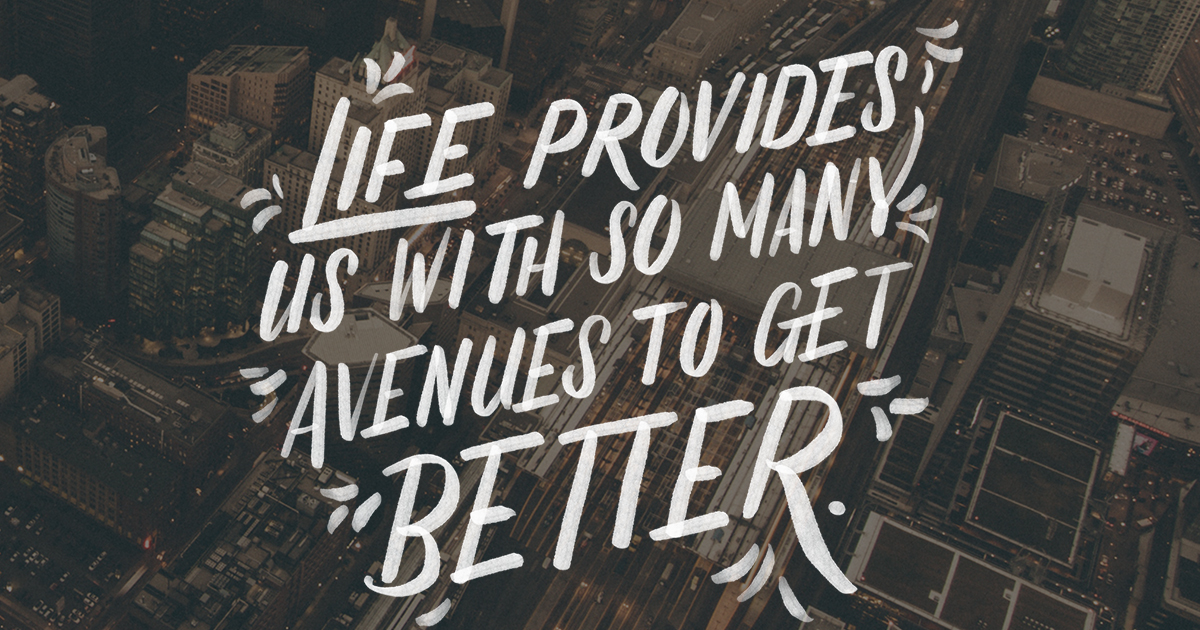 Or maybe, getting better all starts from within—from knowing you can take a step toward your recovery at any given moment.
You can make that decision to stay and fight for a life that's better, a life that you deserve. Because beneath all of the lies, the feelings of inadequacy, you know it's possible, you know you're worth it.
If you need to talk to someone, we encourage you to reach out. Here are a few avenues you can take to get the help you need and deserve: