When I was a child I was sexually abused by my older brother. But it wasn't until the last year and a half that I started on a very long journey that's involved coming to terms with it, learning how to let love in again, and confronting the depression and anxiety it has caused.
On the hard days, I often write in an attempt to empty my brain and sort through the thoughts to find myself beneath it all.
Here's my most recent entry:
There will be days where you curl up, making yourself as small as possible, adopting your inner lizard and wishing to speak to no one. It's on these days that you struggle to shake his touch or the self-doubt. Because inevitably, something else will go wrong: you'll fail a test, break a plate, injure yourself—and then suddenly the dark will descend and getting up again will feel like a mountain climb.
The worst: No one will notice, and how you wish they would. Or they'll make fun of you and you'll lose all of the remaining confidence that you've managed to somehow muster. And that'll be it, nothing left—just a soggy, silent, heap of a human whose skin is crawling with the imprints left by his fingers.
The best: You'll remember that days like this come and go; that we are all learning and if they laugh at you now, you will prove them wrong. You'll put on your armor once more and walk through the rubble of this day.
The very best: Someone will notice. They will look at you and hug you tight and say: "I know you're not okay and that's okay. I'll help you stand today while you gather your strength; then we'll smash this." And you'll feel whole again, secure, and loved. And when you can stand again on your own two feet, you won't just stand, you'll dance, too.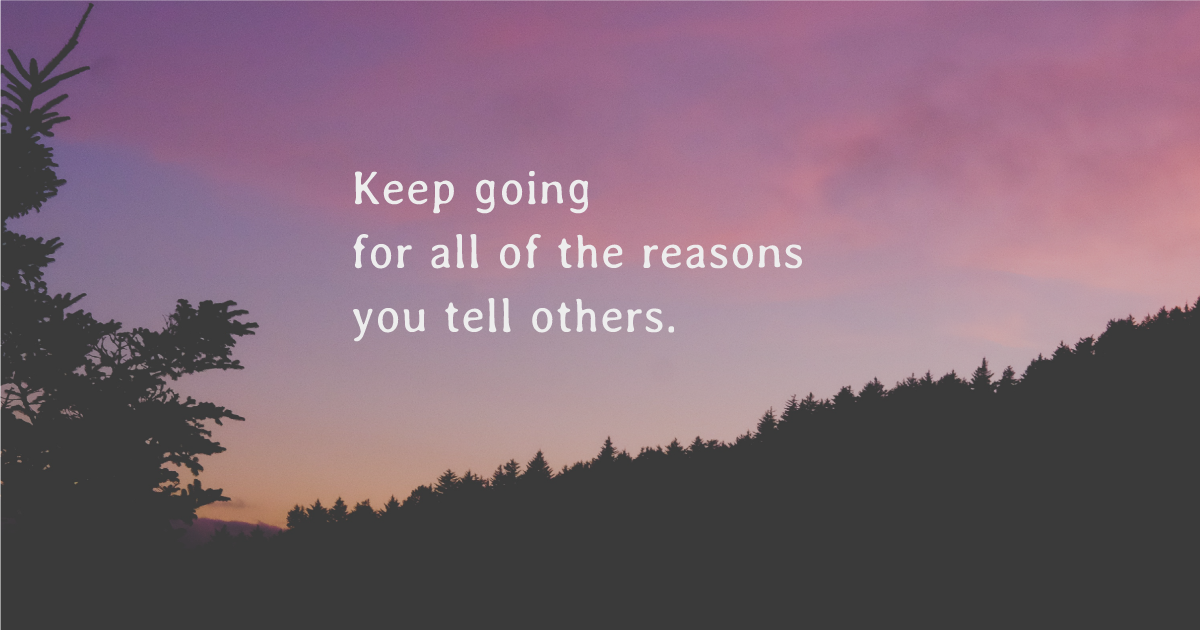 But right now, when you're at the bottom of the worst of the worst, nauseous and distraught: Eat the soup and drink the tea. Gradually you'll find the strength to wrestle and the determination to overcome those absurd thoughts that question whether you deserve to eat fully or sleep soundly or be loved wholeheartedly. And one day, you'll find yourself at home and at peace with your past. You'll be able to take his hands and fingerprints from off your skin.
For now, focus on today. Focus on gathering courage and hope, because tomorrow you will do it all again. I know that's scary to hear, especially since today you contemplated handing it in, crashing the car, putting a stop to it all. But keep going. Keep going for all of the reasons you tell others: the beauty of a sunrise, the joy of the summit, the excitement within the journey, and the love you'll find along the way. Keep going for the fresh lemons that will become lemon drizzle cakes tomorrow. Keep going so you can dance to new songs and explore unfamiliar countries and meet the people who dwell there.
It is a bad day, a bad week, maybe even a bad year—but it won't last forever—not if you've got anything to say about it.