I have had a string of yellow flowers, a tattered headband I've held together knot after knot, hanging from the rearview mirror of three different cars over six years, 80,000 miles, and three cross country road trips—which is kind of ironic as I've painted the past every color but yellow. There are harsh blues; emotions that came too swiftly. Deep reds; hands that weren't gentle. And spurts of green—lackluster attempts at growth.
Life has been good to me, I can recognize that now. It has brought me deep ocean frolics, mountain scrambles, canyon paddles, cowboy camping, backcountry mac 'n' cheese, dirty feet, and sparkling eyes.
Life has given me the people I stopped telling myself I could do without; my yellow Starbursts in a world of those who would rather have the pinks. Life has allowed me to feel deeply, and consequently, release deeply the shame and heaviness I have felt. Life has allowed me to falter, and therefore, grow. I can say that now because I am on the other side.
More so, life has given me the tools to craft the love letter I didn't know I needed.
I've found a magic out of you,
The kind you find in the first fall dance of leaves,
Or in the way the wind rustles through the trees.
It is a magic I have tried to bottle up,
Hold tight to on the hard days
But,
Magic is fickle,
And hard to find a shelf big enough to hold.
So, I find it again and again.
There is magic found in the mornings when the sun tips over the mountain summit.
There is magic found in the evenings,
And the long nights spent stargazing.
I don't think it is meant to be contained
But found again and again;
Better to be felt and released
With each day.
It is a magic I thought I once lost;
I think because I made it a big thing.
So big it felt unattainable.
Magic though—
It is found in the small things,
And once those small things all line up—
Well, it's hard not to believe in life again.
  It's hard not to believe in magic again.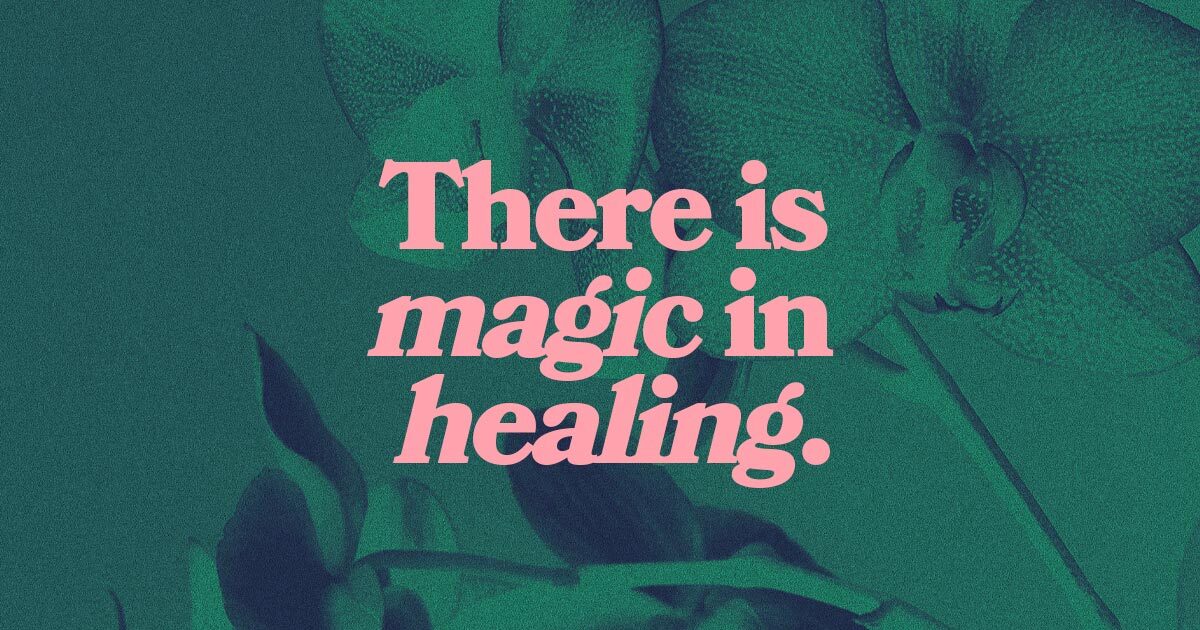 My string of yellow flowers continues to dangle from the rearview mirror as I put new meaning to it each day, finding more magic in the windshield view while learning to appreciate the lack of color I have felt in the rearview.
There is magic in life again, and my healing is a testament to it. In fact, I think there is magic in healing, too. A reminder to myself to open my heart again, trust love one more time again, love the small things all too greatly again.
---
People need other people. You are not weak for wanting or needing support. If you're seeking professional help, we encourage you to use TWLOHA's FIND HELP Tool. If you reside outside of the US, please browse our growing International Resources database. You can also text TWLOHA to 741741 to be connected for free, 24/7 to a trained Crisis Text Line counselor. If it's encouragement or a listening ear that you need, email our team at [email protected].