TWLOHA has been humbled by the generosity of the crypto community since we started accepting cryptocurrency donations this year with the help of The Giving Block. As people who inherently believe and fight for a better tomorrow, right now may feel like an especially challenging season.
Between a pandemic, natural disasters, governments falling—it's not surprising that people are experiencing challenges like depression, anxiety, and thoughts of suicide in record numbers.
We know the crypto community is not immune to these experiences. Add in the unique mental health challenges with exchanges open 24/7, volatile coin prices that demand constant attention, and a crypto news cycle that leads to high peaks, the possibility of experiencing deep emotional valleys for passionate crypto advocates is almost a given.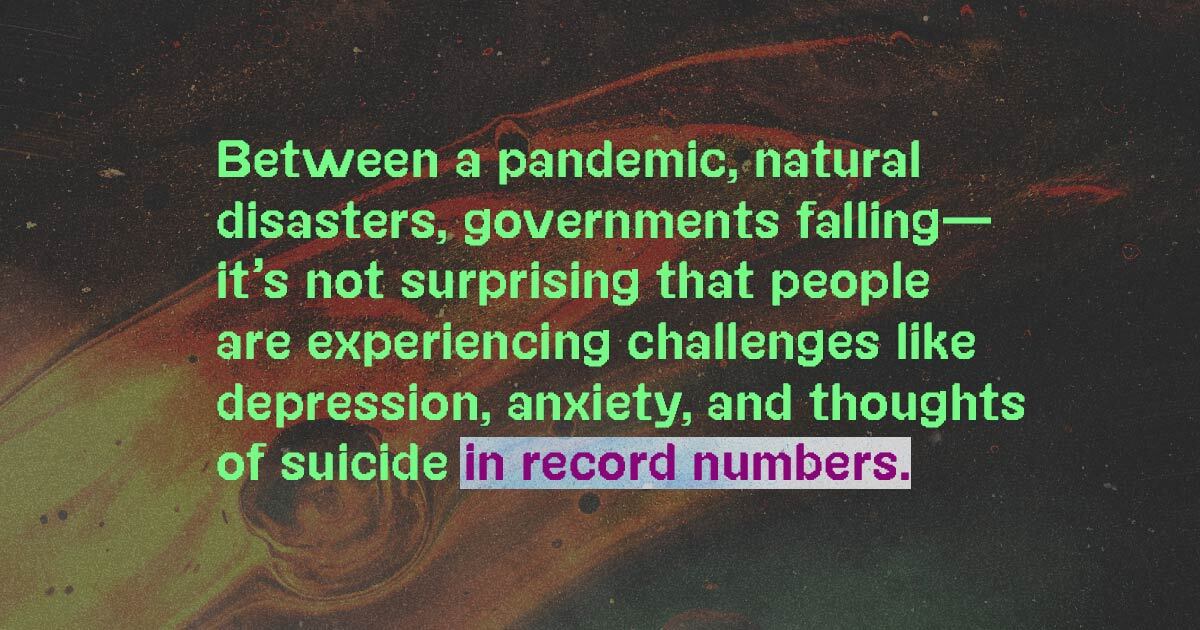 It's our mission at To Write Love on Her Arms, to present hope and find help for people struggling with depression, addiction, self-injury, and suicide. TWLOHA exists to encourage, inform, inspire, and also to invest directly into treatment and recovery.
And if you've found yourself struggling with burnout or need to find affordable mental health care, we want to be a part of your journey and help. Our self-care resources are free and share what you can do right now—like breathing techniques, guided meditations, casual coloring books, and guides to help support you. We also have a FIND HELP Tool which helps provide free and reduced-cost services in every zip code in the United States.
We want to further support the crypto ecosystem by inviting crypto donors to support the Another Day With You campaign in honor of World Suicide Prevention Day (September 10). 100% of every crypto gift made in the month of September will go directly toward providing scholarships that remove financial barriers to accessing mental health care.
As a part of our Treatment & Recovery Scholarship Program, people are able to see a qualified licensed counselor, access grants for higher levels of care, or participate in digital mental health care options via our partnership with Meru, an online provider.
TWLOHA believes in the good that crypto and its community have to offer the world. Your generous donation supports TWLOHA's mission and helps make mental health resources more available to not only the crypto community but to everyone who may need them.
To make a crypto donation to support the Another Day With You campaign, visit TWLOHA.com/crypto.