I have always been someone who is afraid to ask for help. However, that had to change when at the end of freshman year I reached a point in my life where I could not handle everyday life on my own. My parents had just gotten divorced, COVID hit, and my therapy stopped with the pandemic. It was at this time that I reached out to my high school counselor for help.
I remember drafting an email to her and waiting three days because I was too nervous to send it. I was worried about what my parents would think and did not want to be a burden to my guidance counselor while the world was going through so much. Finally, I worked up enough courage to send the email and we talked the next day via Google Meet. It was so nice being able to finally talk about my parents' divorce and everything I was feeling during that time with someone who barely knew me and was not involved in the situation.
After that, I continued to stay in touch with my guidance counselor and went to talk to her more often. It was comforting to know that I had someone at school who was always there for me. This proved truly beneficial when halfway through my sophomore year I learned that my dad was remarrying and I was able to confide in my guidance counselor once again to help me work through those feelings.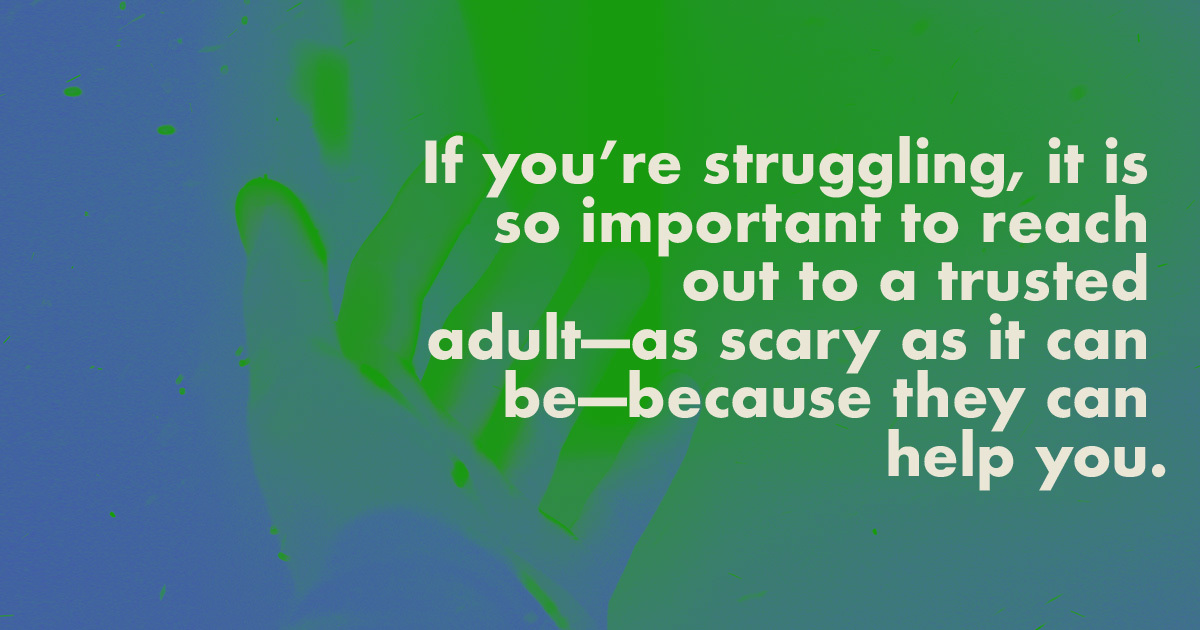 This year, I started out with a new guidance counselor. I had just become fully comfortable asking my freshman- and sophomore-year counselor for help when I had to switch. I was so nervous to switch, but much to my relief, it worked out. Junior year has been the hardest of my life and she has been beyond understanding and kind. It especially helped when I had thoughts of wanting to kill myself. 
It was a Friday after school and I had a terrible day with three panic attacks. I was supposed to have speech practice after school but instead wanted to run and drown myself at the lake. That day, there must have been a little part of me that wanted to live because I went and talked to my counselor. She called my mom and my mom came to talk with us to ensure my safety.
It was hard asking for help and I really doubted that decision when the counselor called my mom. However, it was the right thing to do and it potentially saved my life.
Reaching out for help is a sign of great strength and it's something that is hard for many—myself included. But it has allowed me to get to know some amazing people while getting the help I need. It is so important to reach out to a trusted adult—as scary as it can be—because they can help you. 
If you're struggling, please use the resources available to you. A trustworthy, non-judgmental parent. A guidance counselor. A teacher you adore. Someone. They care. They want you here. They hope to see you happy and well.
---
People need other people. You are not weak for wanting or needing support. If you're seeking professional help, we encourage you to use TWLOHA's FIND HELP Tool. If you reside outside of the US, please browse our growing International Resources database. You can also text TWLOHA to 741741 to be connected for free, 24/7 to a trained Crisis Text Line counselor. If it's encouragement or a listening ear that you need, email our team at [email protected]